Community Partnership and Resource Requests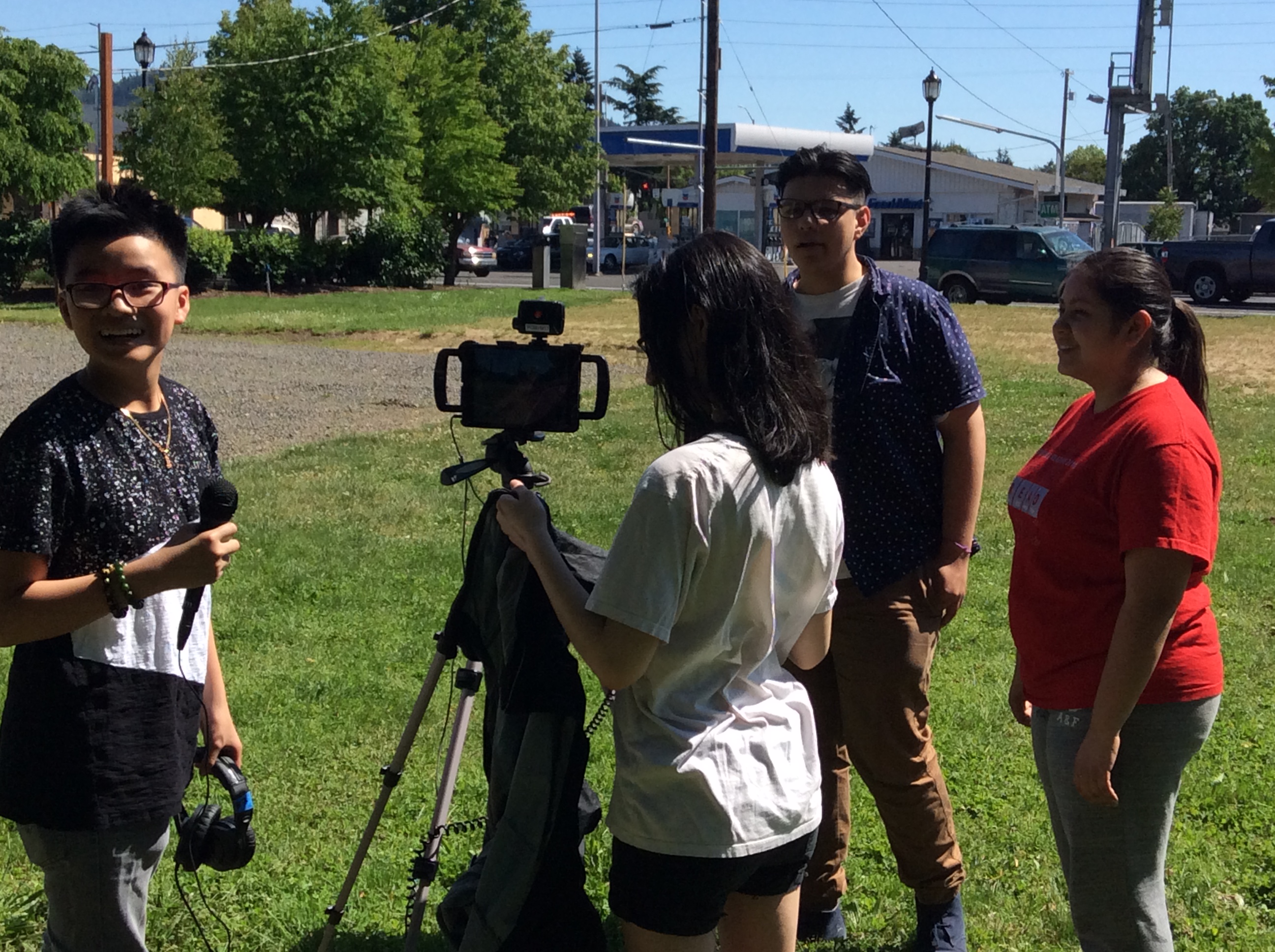 Partnerships with nearby schools, fellow nonprofits and community organizations make up the heart of Open Signal and vary depending on the needs and goals of each organization.
We believe in sharing resources for the greater good with partners that further our mission. We offer in-school, after-school and weekend instruction on digital storytelling, equipment lending, discounted trainings and more.

Open Signal is proud to have partnered with the following organizations, which give underserved groups access to media technology:
Open School North
Creative Science School
Lents Youth Initiative
NW Documentary
Girls, Inc.
Media Institute for Social Change
Waseda University
XRAY.FM
STREAM PDX
Read our FAQ here.

Deadlines and Review Process
We award partnerships based on alignment with our mission, available in-kind resources and overall capacity. There are 6 partnership sessions available to apply to per year. Applications are due 60 days prior to the proposed partnership or resource need date.


Early Bird Deadlines

In order to accommodate partners that require advanced scheduling, we have created early bird deadlines. Early applications will be reviewed 1 session in advance.


Review Process

Proposals are reviewed by Open Signal staff and community producers. Applicants will be notified within 7 business days of session review dates.


Request Deadlines:

September — October
Early Bird Deadline: June 1.
Deadline: Aug. 1.



November — December
Early Bird Deadline: July 30.
Deadline: Sept. 1.



January — February
Early Bird Deadline: Sept. 1.
Deadline: Nov. 1.



March — April
Early Bird Deadline: Nov. 1.
Deadline: Jan. 1.



May — June
Early Bird Deadline: Jan. 1.
Deadline: March 1.



July — August
Early Bird Deadline: March 1.
Final Deadline: May 1.

The form below is used as a tool to gather information about your organization, the concept of the partnership and any equipment or space needs you anticipate in order for Open Signal staff to best assist partners in accessing our resources.
We are happy to meet in person to help you complete this form and brainstorm what's possible!
View Application