Echo AiR (Teen Artist-in-Residency Program)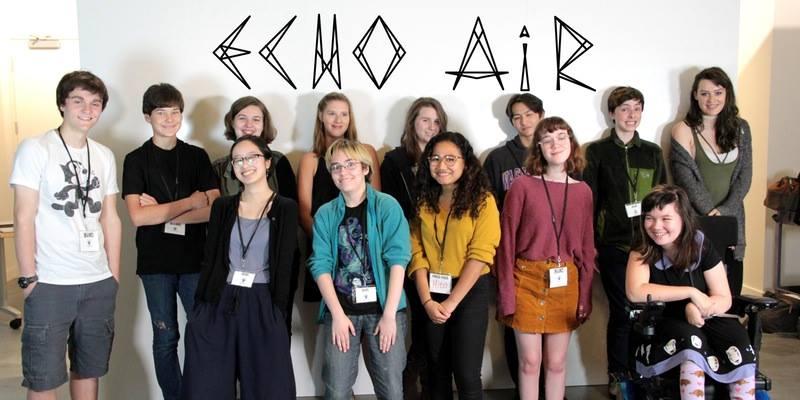 Echo AiR is an after-school program that connects Portland area teens with the local media arts community.

During this nine-week program, 15 teen artists and makers will collaborate on a short film while developing a creative portfolio and the technical skills needed to apply for internships, jobs and education in the media arts field. Their collaborative film will be screened publicly at Open Signal on May 3, 2018 and will air on our channels. At the end of the program, teens will be supported in applying for summer internships with Open Signal and fellow media arts organizations.

Between February 5 and April 16, teens will meet weekly (excluding holidays) on Mondays at Open Signal from 4:30pm-6:30pm. There will be two-day video production training held over the weekend of February 17 and 18 from 1pm-5pm. Completion of this training will result in certification on Open Signal's MacBook Pro laptops with Adobe Creative Suite, Canon C100 MKII video camera and field production equipment.

Teens interested in filmmaking, acting, lighting, sound, directing, writing, set/prop building, visual FX or animation are encouraged to apply for the next season of Echo AiR. More information will be available soon.
View Application