Open Call: Fresh Paint Muralists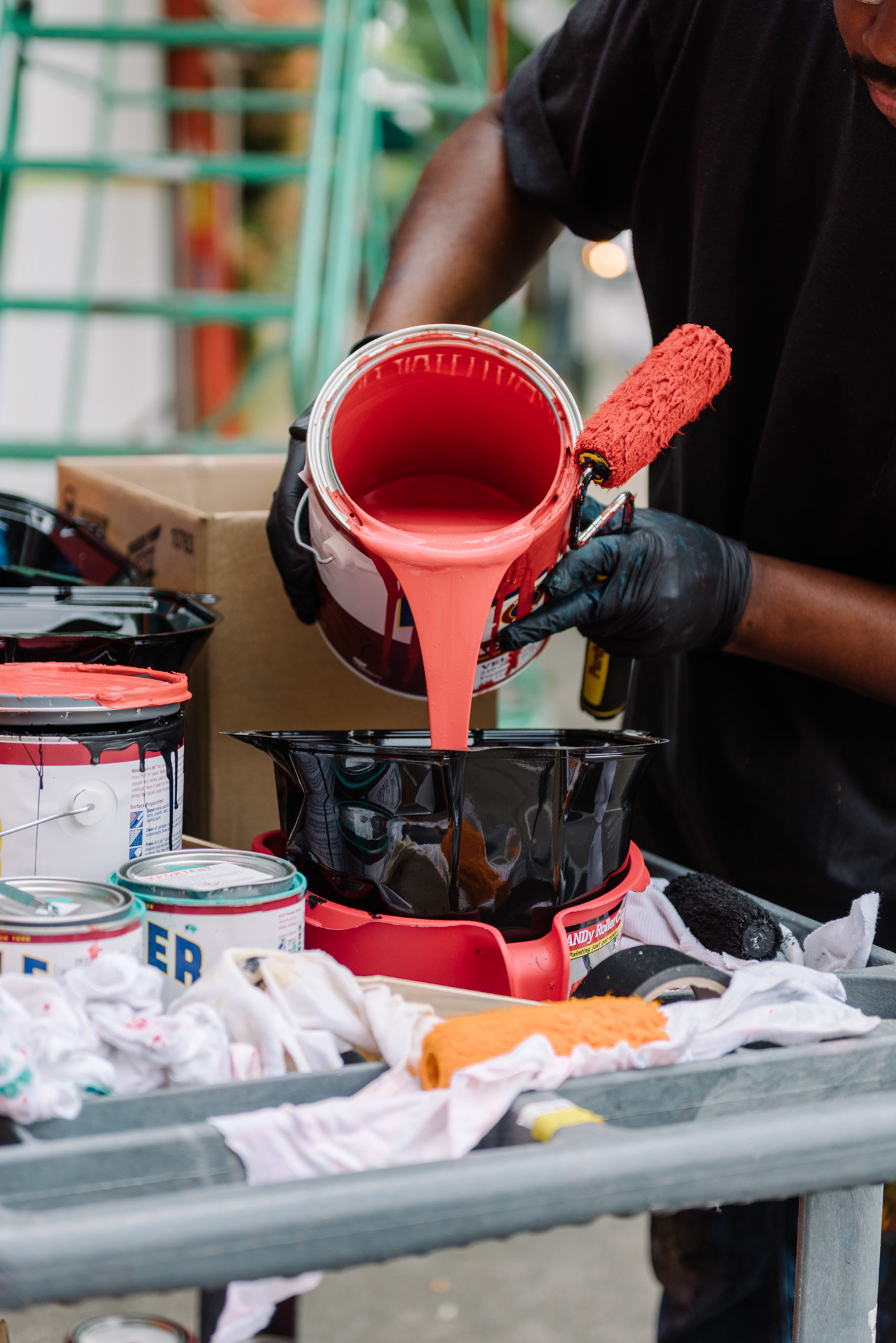 The Regional Arts & Culture Council and Open Signal invite emerging artists/teams who identify and belong to communities of color and are currently living in Clackamas, Multnomah or Washington County in Oregon, or Clark County in Washington to submit proposals for a temporary mural at Open Signal along the highly visible NE Martin Luther King, Jr Blvd. at 2766 NE Martin Luther King Jr Blvd.
Are you eligible to apply?
This opportunity is for emerging artists that identify as a person of color including (but not limited to) Native American, Latino/a/x, Asian, Asian American, Pacific Islander, African American, African, and Middle Eastern.
In addition, you must:
live in Clackamas, Clark, Multnomah, or Washington County
have a consistent visual art practice
not have received any public art commission through RACC
not have created an exterior-wall mural in the City of Portland (interior murals and murals on non-building infrastructures are fine)
The deadline for submissions is Monday, July 16, 2018, before 5:00PM.
Selection Process and Criteria
Four artists/teams will be selected based on:
appropriateness of concept and content for a public location;
strength of the proposed mural design;
strength of the artist's/team's past work;
perceived ability of the artist/team to complete the mural as proposed in a timely and professional manner
Artist Responsibilities
Selected artists will receive a $2000 honorarium. Artist responsibilities include:
creating and painting the mural as proposed and accepted by the selection committee;
purchasing and transporting all materials needed for the mural to the site;
ensuring mural is painted in a timely manner as agreed upon project administrators and artist;
collaborating with Open Signal staff to find opportunities to engage with their resources, classes, and/or programming.
Installation Dates for Murals
1. October 2018 – March 2019
2. April 2019 – September 2019
3. October 2019 – March 2020
4. April 2020 – September 2020
Getting Help with your Application - We're Here to Help!
Talk with the staff. Discuss questions or concerns. Get started NOW! It's fine to call before you start writing the application. The earlier you contact program staff the better.
Do not wait until the deadline day!
If you have questions regarding the application materials and project's process/timeline, CONTACT:

Salvador Mayoral IV at 503.823.5865, smayoral@racc.org or

Peggy Kendellen at 503.823.4196, pkendellen@racc.org
Available: Monday, Wednesday, Friday 1-5pm

If you have questions regarding the application platform and on-site logistics, CONTACT:
Daniela Serna at daniela@opensignalpdx.org, 503-288-1515, ext. 931.
Available: Monday, Tuesday, Thursday, 11am-5pm
Tips for Applying to Public Art Commissions Video.
(Yes, it was done for Seattle's program—but everything they say applies for our program as well.)
Selection Process Timeline
Tuesday, June 19th Info Session
Monday, July 16th Application deadline
Late August Artist selection
View Application