Open Call: New Media Fellowship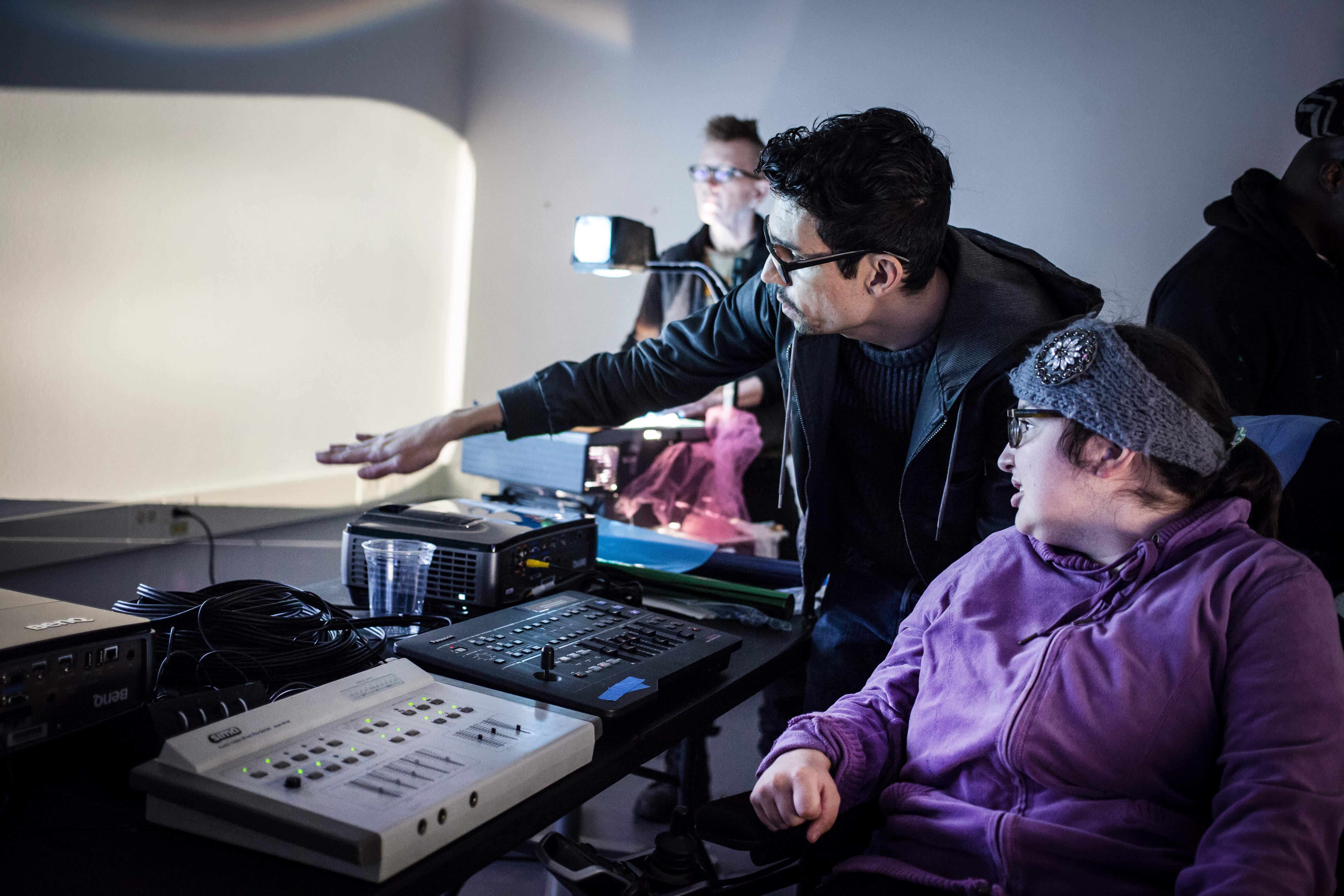 Open Signal's New Media Fellowship provides time, space and resources for artists and media-makers to create new works of socially engaged, innovative digital media. During the New Media Fellowship, artists will produce and complete new work on-site with Open Signal equipment, staff support and community input.

Proposals are due March 5, 2018 at 11:59pm PST.

Resources:
Each Fellow receives a stipend of $2,000 and participation in a four-month residency on-site at Open Signal. Fellows receive priority access to a private workspace, a $500 scholarship for Open Signal workshops and personalized input from a mentor within the field. Fellowships support two artists per term. Open Signal does not provide room and board for New Media Fellows.
New Media Fellowship Dates:
Summer Term: June 4, 2018 – September 28, 2018
Winter Term: October 1, 2018 – February 1, 2019
Spring Term: February 4, 2019 – May 31, 2019

Project Based Fellowship:
This project-based fellowship helps Portland artists create new digital media work. This can extend far beyond video work, and may include immersive digital installation, VR/AR, performance, virtual art, software art, electronic art, and beyond.

New Media Fellowship mentors provide feedback to enrich and support artists' work. New Media Fellows projects should be socially or civically minded in their process and product. Chosen artists act as anchors of their own community on-site and actively engage with the Open Signal community during their residencies.

To help facilitate public engagement, the fellowship includes three public events. Each New Media Fellow gives an artist talk, teaches a workshop and presents their new work in a public presentation.

Selection Criteria:
Applications will only be accepted from individual artists, not collectives or collaborators.

Open Signal does not require Fellows to hold a specific number of hours on-site, but we encourage artists to spend time at our center to engage with our community. Candidates should be in present in Portland for the entirety of the Fellowship they are applying for.

New Media Fellows are emerging or established Portland, Oregon area based artists who:
Are committed to experimentation in digital media.
Make works that are innately educational, well researched, and technically rigorous.
Have a commitment to community building, collaboration, and are open to sharing skills and knowledge.
With a commitment to equity in providing support for underrepresented artists in the digital media field, Open Signal seeks New Media Fellows who:
Experience living and working in diverse environments.
Have demonstrated experience with, or commitment to, presenting the perspective of historically underserved or underprivileged populations.
Seek professional development in their practice as an artist.
How to Apply:
The New Media Fellowship application is on submittable.com. Applications are due March 5, 2018 at 11:59pm PST.
A panel of new media art professionals will select winning proposals
Selected artists will be notified by email by April 5, 2018.

Past New Media Fellowship artists have included DB Amorin (pictured,) Hannah Piper Burns, Fernanda D'Agostino, Ariella Tai, Alan Page and manuel arturo abreu.

Questions?
Please email Open Signal Art + Social Impact Curator, Sarah Turner at
sarah [at] opensignalpdx.org.
Please note: This opportunity is not open to Open Signal staff or family members.
This program is supported in part by The Oregon Community Foundation.
View Application