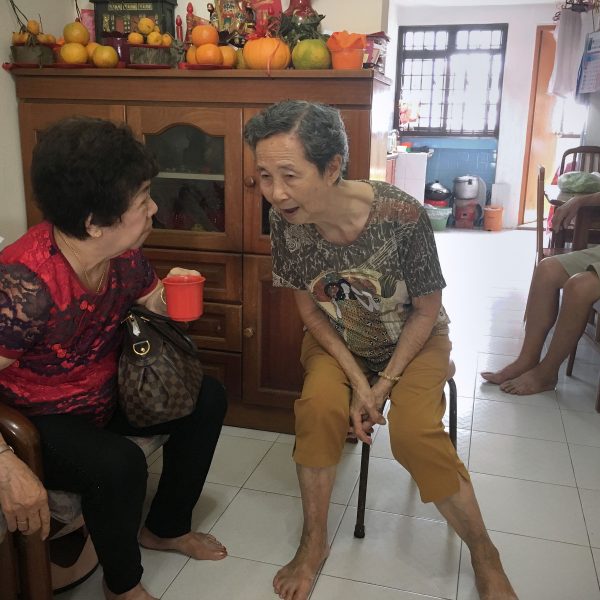 Open Screen presents Long-Distance Calls: Films made about, for, with & by seniors, curated by Salty (Xi Jie Ng.)
Bringing together two fringe worlds, this night of films celebrates the raw, wise, wrinkled and different—curated by artist Salty (Xi Jie Ng.)

Programming will include films from an open call for amateur senior-themed films as well as films made by seniors from the Hollywood Senior Center following a filmmaking workshop. Among the films featured are Salty's 'I am a beautiful beached whale by the Straits' (19 mins), an intimate documentary about the quiet, sparkling universe of elderly women.


About the artist:
Xi Jie Ng (Salty) is from the tropical metropolis of Singapore. Her works dance across disciplines and have been made and presented in Singapore, USA, Finland and India. She is currently in the MFA in Art & Social Practice program at Portland State University with support from the National Arts Council (Singapore) postgraduate scholarship. In 2017, she was awarded second place in the Arlene Schnitzer Visual Arts Prize. Find more information at saltythunder.net.
Dates
Apr 25
Wednesday
8:00pm – 10:00pm
Location
Open Signal, Portland Community Media Center
2766 NE Martin Luther King Jr Blvd
Portland, OR 97212
Get Directions
Policies
For More Information
For general information or directions to our space, please contact our front desk at (503) 288-1515 or info [at] opensignalpdx.org.
Getting Here
Open Signal is located off the #6 or #4 bus line. If you are driving to Open Signal, we have a parking lot located on NE Graham. Our main entrance is located on NE Graham off of NE MLK.
Refund Policies for Events
You must cancel up to 72 hours in advance to receive a full refund. There will be no refunds or transfers if you cancel with less than three days notice or fail to show up.
Open Signal is a Safe Space
Open Signal is committed to providing an inclusive and welcoming environment for the community. Open Signal does not and will not discriminate on the basis of race, color, religion (creed), gender, gender expression, age, national origin (ancestry), disability, marital status, sexual orientation, or military status, in any of its activities or operations, and we ask that you do the same when you attend our workshops and events.
Open Signal is fully wheelchair-accessible. Reasonable accommodations may be made upon request.