Protect Community Media by Donating to Open Signal through the Give!Guide by December 31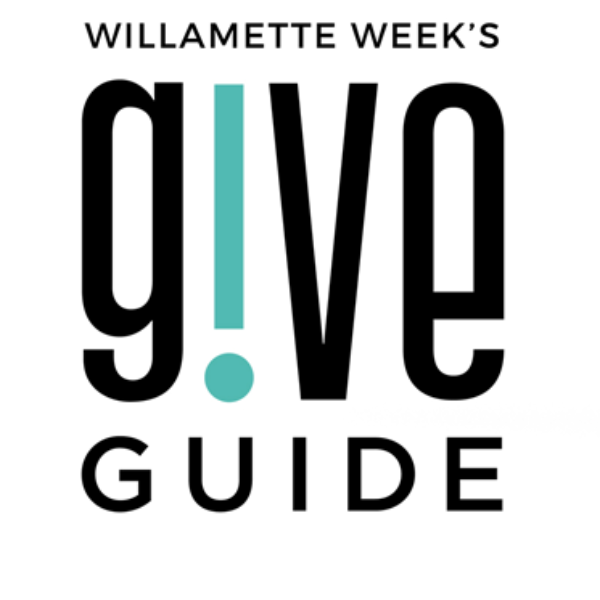 Open Signal has been included in the Willamette Week Give!Guide for the second year in a row — and your donation will help us stand up to the FCC, which has proposed a new policy that would kill funding to community media nationwide.
For the second year in a row, Open Signal has been included with 150 nonprofits in the Willamette Week Give!Guide — Portland's largest giving event. Donate by visiting our page here.
At Open Signal, anyone can learn to make media and broadcast their story. But we need your help to stand up to the FCC, which has proposed a new policy that would kill funding to community media nationwide.
Become a member of Open Signal by making any donation of $10 or more through the Willamette Week Give!Guide. Your membership makes you eligible to use our state-of-the-art media facilities and gets you access to member events. It also shows the FCC strength in numbers and helps us take action to fight this legislation.
Giving to Open Signal will help us provide resources for honing media arts skills, empowering Portlanders to tell their story on their own terms. Every donation of $10 or more gets you free giveaways from local brands like Laughing Planet, Nossa Familia, Chinook Book and more.

While you're at it, match your donation to Open Signal with a donation to the Oregon Cultural Trust and get your OCT contribution back as a credit when you file your taxes. Your OCT gift will then be granted to cultural nonprofits, public cultural entities and tribal coalitions across the state. Learn more.
Giving on designated Big Give Days will enter you into a drawing for prizes. See the dates and prizes below, and follow this link for more information:
Big Give Days
November 8 - Powell's Books Shopping Expedition
November 15 - Tender Loving Empire Vinyl Package and One Year's Supply of Laughing Planet
November 27 - Brasada Ranch Getaway
December 6 - Sony RX100 VA Mirrorless Camera
December 13 - Portland Trail Blazers Fan Package
December 20 - Trek FX 1 Commuter Bike from Bike Gallery
December 27 - #Exploregon Vacation Package
Dates
Tuesday, Nov 20 2:00pm – Monday, Dec 31 11:30pm
Location
Open Signal, Portland Community Media Center
2766 NE Martin Luther King Jr Blvd
Portland, OR 97212
Get Directions
Policies
For More Information
For general information or directions to our space, please contact our front desk at (503) 288-1515 or info [at] opensignalpdx.org.
Getting Here
Open Signal is located off the #6 or #4 bus line. If you are driving to Open Signal, we have a parking lot located on NE Graham. Our main entrance is located on NE Graham off of NE MLK.
Refund Policies for Events
You must cancel up to 72 hours in advance to receive a full refund. There will be no refunds or transfers if you cancel with less than three days notice or fail to show up.
Open Signal is a Safe Space
Open Signal is committed to providing an inclusive and welcoming environment for the community. Open Signal does not and will not discriminate on the basis of race, color, religion (creed), gender, gender expression, age, national origin (ancestry), disability, marital status, sexual orientation, or military status, in any of its activities or operations, and we ask that you do the same when you attend our workshops and events.
Open Signal is fully wheelchair-accessible. Reasonable accommodations may be made upon request.