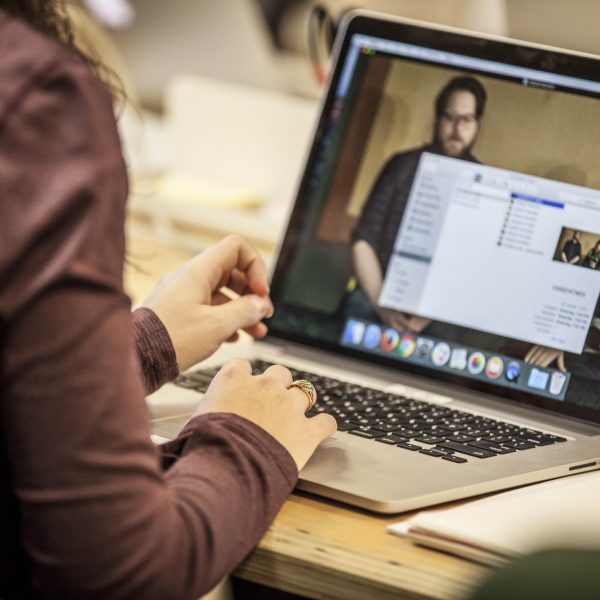 Cost:

$75.00

Ages:

16+

Total Hours:

3

(Two x Three-hour sessions)

Capacity:

12
Are you new to Adobe Photoshop? It can be a critical skill that opens doors, and this workshop is the perfect place to start.
In this class for Photoshop beginners, you will learn techniques to enhance your skills across animation software platforms. You'll also explore basic techniques like photo adjustment and manipulation, text editing, digital painting, animation with Web Legacy, rotoscoping and even 3D effects.
Recommended Prior Experience: If you have never used a Mac before, we recommend taking Mac Basics before this class.
This is also available as a personalized workshop for individuals, as well as for small or large groups.
This class is part of our Animation & Visual FX track. Learn more about our media education tracks here.
Certification: This workshop will certify you to reserve a MacBook Pro laptop that comes with Adobe Photoshop, Final Cut Pro X and Adobe Creative Cloud. You will also be able to borrow our hard drives and submit videos to our channels!

Click here to take our anonymous survey and receive a discount on your next workshop.
Dates
May 9–May 16
Wednesdays
6:00pm – 9:00pm
Instructor: Kathryn McAnalley
2 SESSIONS: 5/9, 5/16
Location
Open Signal, Portland Community Media Center
2766 NE Martin Luther King Jr Blvd
Portland, OR 97212
Get Directions
Instructor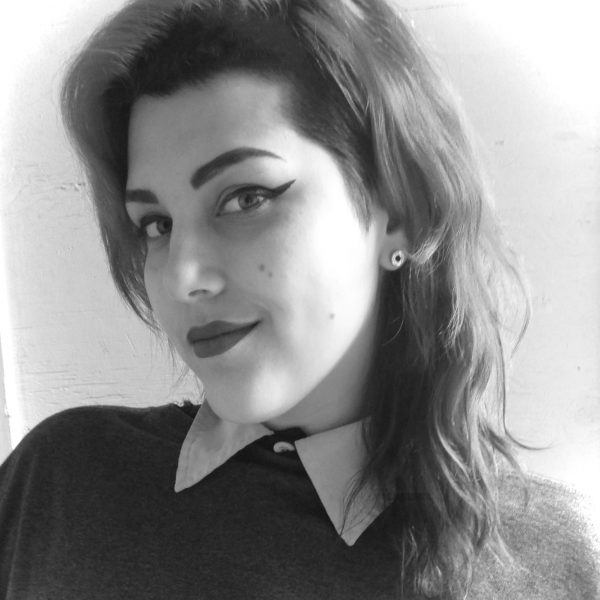 Kathryn McAnalley
Media Educator
kathryn [at] opensignalpdx.org
Kathryn McAnalley, aka Nyan Kat, moved to Portland from Dallas, Texas to attend Pacific Northwest College of Art, where she obtained a BFA in Animated Arts. 
Kat has done experimental animations for the Oregon Symphony and Bent Image Lab. She likes to push digital animation programs to hold the presence of the hand found in traditional animation. Kat loves helping people find creative solutions to reach their artistic goals.

Policies
For More Information
For general information or directions to our space, please contact our front desk at (503) 288-1515 or info [at] opensignalpdx.org.
To be considered for make-up sessions or for other questions about your registration, contact our Media Education department at (503) 673-8649 or education [at] opensignalpdx.org.
Getting Here
Open Signal is located off the #6 or #4 bus line. If you are driving to Open Signal, we have a parking lot located on NE Graham. Our main entrance is located on NE Graham off of NE MLK.
Scholarships
Scholarships are available to students who demonstrate financial need. If you'd like to apply, please complete the Bob Hedlund Memorial Scholarship Application form and submit along with documentation of financial need. Scholarships are reviewed on the 15th of every month and scholarships will be awarded on the 20th of every month. Applicants can apply for one scholarship slot per term, with a maximum of 3 scholarships per calendar year.
Open Signal is a Safe Space
Open Signal is committed to providing an inclusive and welcoming environment for the community. Open Signal does not and will not discriminate on the basis of race, color, religion (creed), gender, gender expression, age, national origin (ancestry), disability, marital status, sexual orientation, or military status, in any of its activities or operations, and we ask that you do the same when you attend our workshops and events.
Open Signal is fully wheelchair-accessible. Reasonable accommodations may be made upon request.
Equipment Certification
Open Signal workshops grant certification on the equipment and software taught in the course unless otherwise noted.
Our workshops and equipment are made available to the community at an affordable rate because we want to amplify your voice on our public access cable channels. Join our community of media-makers! We ask that you submit work regularly in exchange for the free use of Open Signal equipment and studios.
Workshops participants must attend ALL workshop sessions order to receive certification. No make-up sessions will be allowed except in cases of emergency. All certified students must complete a brief New Producer Orientation (NPO) before they are given access to our equipment. Students under the age of 18 will need to complete an NPO in the presence of their parent or guardian in order to check out equipment from Open Signal.
Cancellation Policies for Workshops
Workshops must meet minimum enrollment requirements to take place. If a workshop is cancelled due to low enrollment, you will be notified 24 hours in advance. You can transfer to the next available session of the workshop if there is one, or receive a full refund for your cancelled class.

You must cancel up to 72 hours in advance to receive a full refund. There will be no refunds or transfers if you cancel with less than three days notice or fail to show up.

Please allow 2-3 business days for all refunds to be processed.
In the event of an emergency, exchanges for class credit may be offered at the discretion of Open Signal Management.   
Inclement Weather Policy
Open Signal follows the Portland Public Schools weather closure policy. If a workshop is closed due to inclement weather, we will attempt to reschedule the workshop within the term. Full refunds or class exchanges will be offered if you can't make the rescheduled date.