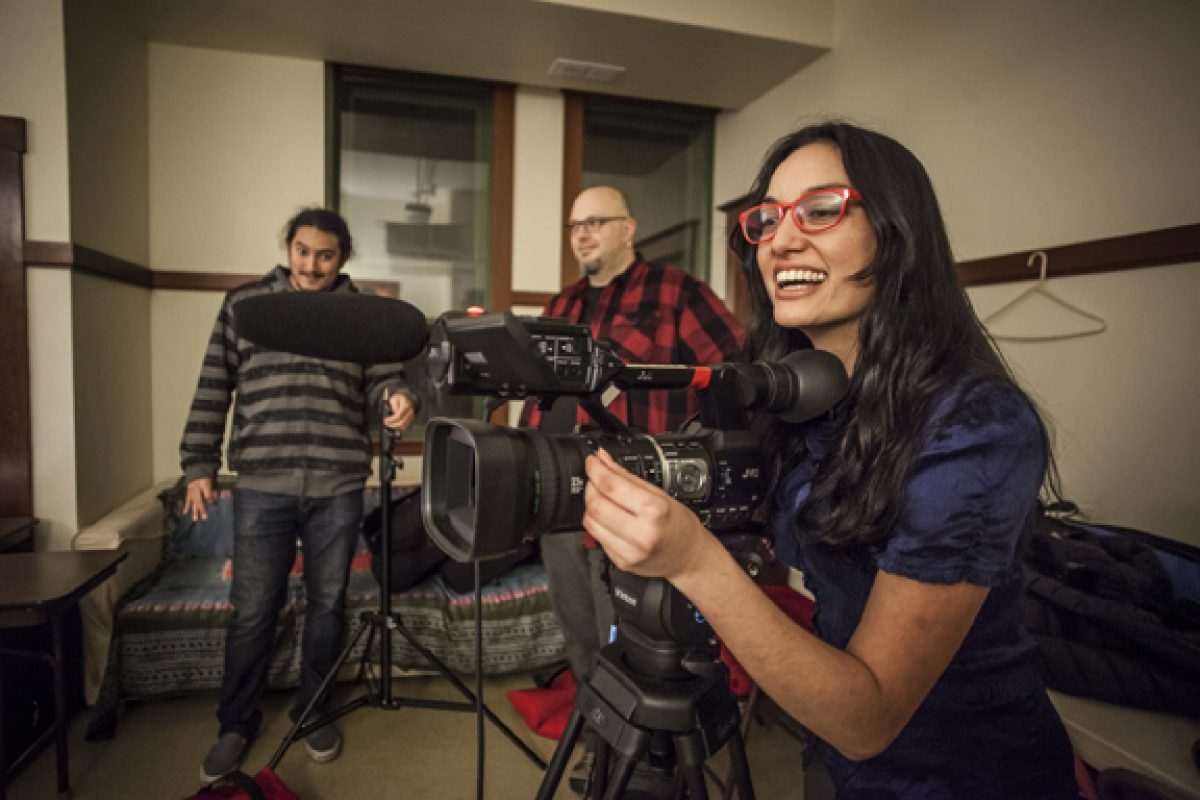 Our adult classes enable students ages 16 and up to access our state-of-the-art media equipment, broadcast content on our TV channels and explore their creative capacity.
We offer video and studio production courses on a regular basis. No experience is required; just a willingness to try something new.
See our full list of courses on our classes and events calendar.
We offer on-demand trainings for youth and adult groups of three or more in animation, visual FX, experimental media, video production, studio production and post-production. All trainings can be catered to meet the needs of your group and scheduled on your own time.
Workshop Scholarships
The Bob Hedlund Scholarship Fund provides class scholarships for students with demonstrated financial need. Scholarships are processed as they are received.

View our scholarship application here. Applications that demonstrate a desire to create media work that will inspire, educate or bring awareness to the greater community, will be strongly considered.

Note: We are not currently accepting scholarship applications until winter term begins in February 2019.

Please contact our Media Education department with questions:
education [at] opensignalpdx.org
T: (503) 288–1515
Accommodation Requests
We accommodate individual needs for equitable access to our facilities to the best of our ability.
To request a reasonable accommodation, please complete this form or contact an Open Signal staff member for assistance:
info [at] opensignalpdx.org | (503) 288-1515
Upcoming Events