We want to level the playing field for marginalized populations, prepare youth and adults for post-secondary education and empower them to share their stories.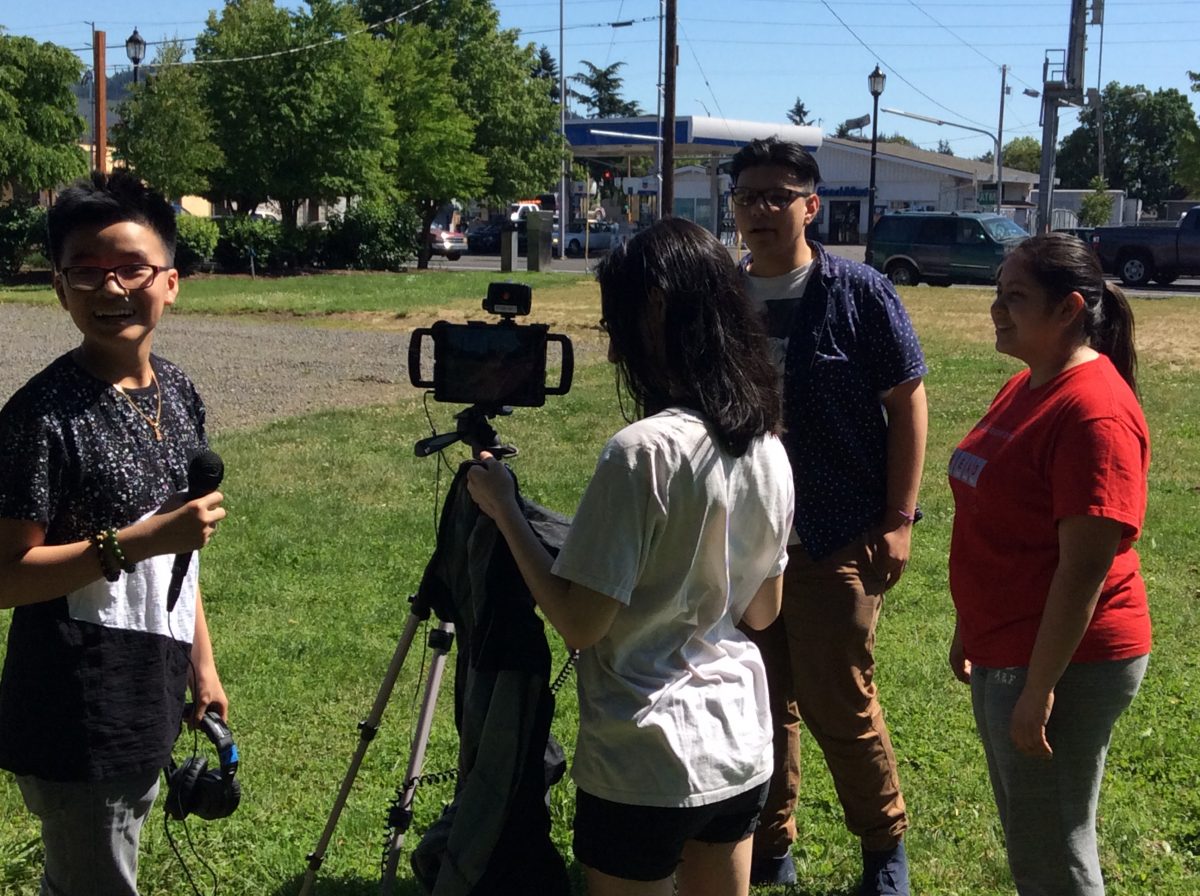 We collaboratively fundraise with mission-aligned organizations to:

Bring Open Signal programs like Echo AiR, Open AiR and Future Forum to their community.
Develop unique programs together.
Lend equipment and classroom facilities.
Offer on-demand trainings for groups to learn video, editing, animation, studio production, experimental media and more.
Rent our studios for a production or public screening.
Proud Partnerships
We are proud to partner with these nonprofits and for-profit media entities to provide educational opportunities to the community through 2018 and 2019:
Open School East
Outside the Frame
Morpheus Youth Project
Project UNICA
Past partners include:
Community Vision
French American International School
Instrument
Media Institute for Social Change
Morpheus Youth Project
Multnomah County Library
Open School North
Portland ReelAbilities
Produced By Her
PSU TV
Stream PDX
Waseda University
Creative Science School
Girls, Inc.
Lents Youth Initiative
NW Documentary
Sista Sistah
Vanport Mosaic