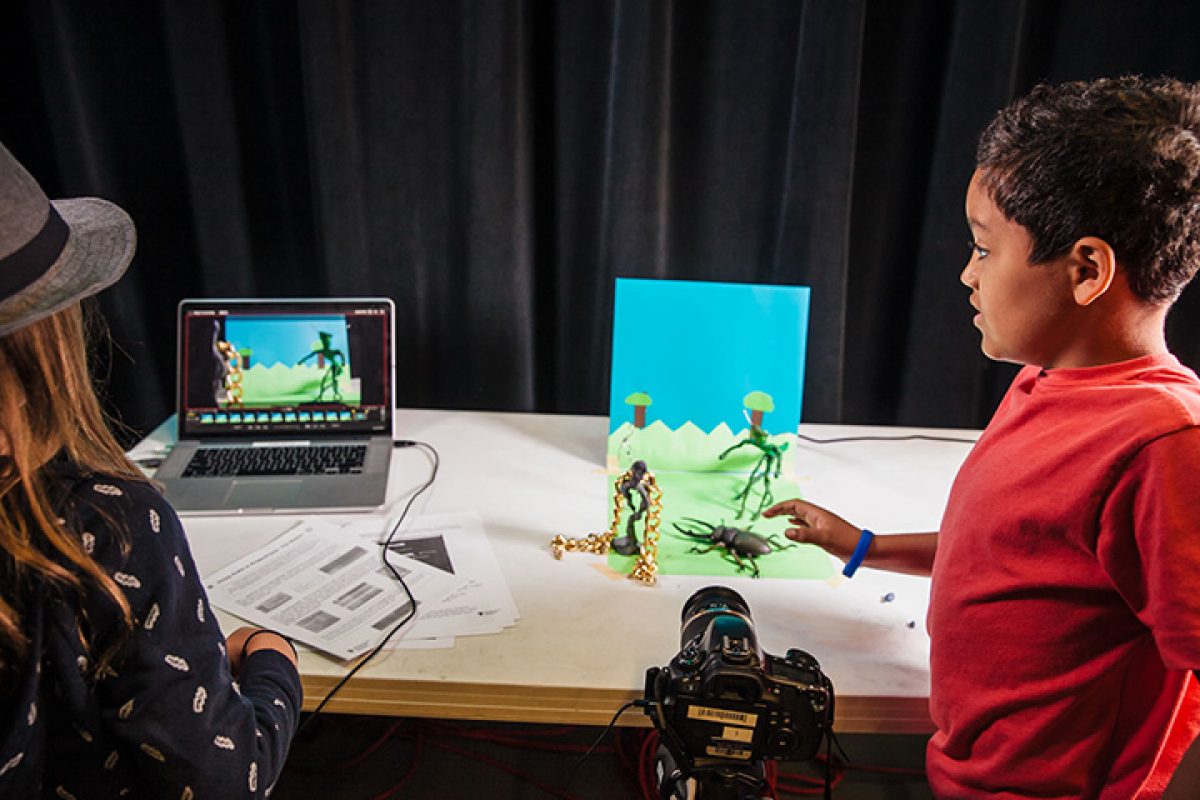 Open Signal offers on-demand media trainings for youth groups. We also partner with schools and mission-aligned organizations to help bring media artists into the classroom and host after-school programs.

On-Demand Trainings for Youth
Our fun, hands-on trainings and programs turn Open Signal into a media arts playground. No prior experience is necessary! Not only that: most trainings certify students to check out Open Signal's media equipment and submit videos to our cable channels. Find the full list of trainings here.
Youth Partnerships
Interested in bringing an Open Signal program to your community or have an idea for a youth program you'd like to explore collaborating with us on? Please visit our partnerships page for more information.
Please note, older teens (ages 16 and up) can take any of our adult classes.
Upcoming Events