Resources for Those Affected by COVID-19
March 23, 2020
We are actively compiling resources that may be useful to those affected by the COVID-19 outbreak.
Connect with the greater Open Signal community on our Switchboard forum; it's the perfect platform for engaging with staff and producers.
Phone and Internet Access:
Keep Americans Connected
FCC Chariman Ajit Pai has issued the Keep Americans Connected pledge, which offers free unlimited smartphone data from all four major service providers: Verizon, Sprint, T-Mobile, AT&T.
Comcast Internet Essentials
Any new Internet Essentials customers will receive the first two (2) months service free of charge and Comcast will assist them with the acquisition of a note book computer.
AT&T
AT&T is offering Cisco Webex Meetings for 90 days to businesses, universities and schools. They are also joining the Open COVID Pledge by making their patents available free of charge during the pandemic.
T-Mobile
T-Mobile is working with its partners to provide its Lifeline customers with extra free data up to 5GB per month over the next two months. Additionally, T-Mo is increasing the free data allowance for students and schools in the EmpowerED digital learning programs, ensuring that they've got at least 20GB of data per month for the next 60 days.
Remote Learning:
Unity Learn Premium
Unity offers complimentary access to Unity Learn Premium for three months, from March 19 to June 20. Courses include C# Survival Guide, AI for Beginners and High Fidelity Game Visuals.
Create with Code Live
Unity also offers Create with Code Live, free, interactive virtual classes open to students, teachers, and anyone else interested in learning to code.
Free Family Art Activities from BRIC
Brooklyn's community media and art center, BRIC, provides free family art lessons on YouTube every Saturday.
Scholastic Learn at Home
Scholastic offers 20 days free access to Scholastic Learn at Home, for up to 3 hours per day.
Mystery Science
Mystery Science offers free science lessons for K-5 students.
Emergency Funds:
Since Time Immemorial Fund
The MRG Foundation will provide flexible resources to groups in our region led by and working with the communities disproportionately impacted by COVID-19 and the social and economic consequences of this outbreak.
Arts Leaders of Color Emergency Fund
Arts Administrators of Color Network has set up a national fund for BIPOC artists and administrators who have been financially impacted due to COVID-19. Donations to the fund are accepted.
Oregon Arts & Culture Recovery Fund - due June 15
Flexible resources to support the arts and culture community who have been adversely impacted by the outbreak of COVID-19. This program supports both arts organizations and arts funders.
Support Beam - due June 5
An initiative from the Regional Arts & Culture Council (RACC) to support emerging visual artists making work in Oregon and Southwest Washington.
NACF Native Arts Emergency Support Project - due June 25
Native Arts & Cultures Foundation supports Native artists based in the Portland metro area whose livelihoods and families have been impacted by COVID-19.
Additional Resources:
She Shreds Magazine
She Shreds has compiled a list of of resources for musicians and live music professionals affected by COVID-19, as well as ways fans can support artists right now.
The COVID-19 Freelance Artist Resources
An aggregated list of FREE resources, opportunities, and financial relief options available to artists of all disciplines.
For verified, up-to-date information on the coronavirus outbreak, please visit: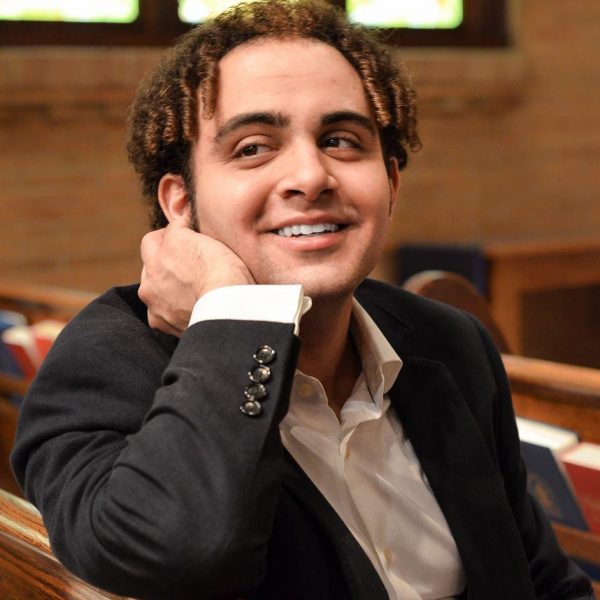 Yousef Hatlani
Marketing Manager
yousef [at] opensignalpdx.org
(503) 536-7622
Pronouns: he/him/his

I manage Open Signal's marketing department, directing our communications and helping shape our brand. I come from a for-profit background, having worked with various marketing firms since graduating from Portland State University.

I have also been involved in Portland's music scene since 2008, working as a sound tech for KPSU and a promotions assistant for the dearly departed Backspace. I have served as the photo editor & co-founder of Faces on the Radio since 2012 and am a musician and DJ.
← Return to index