On-Demand Group Trainings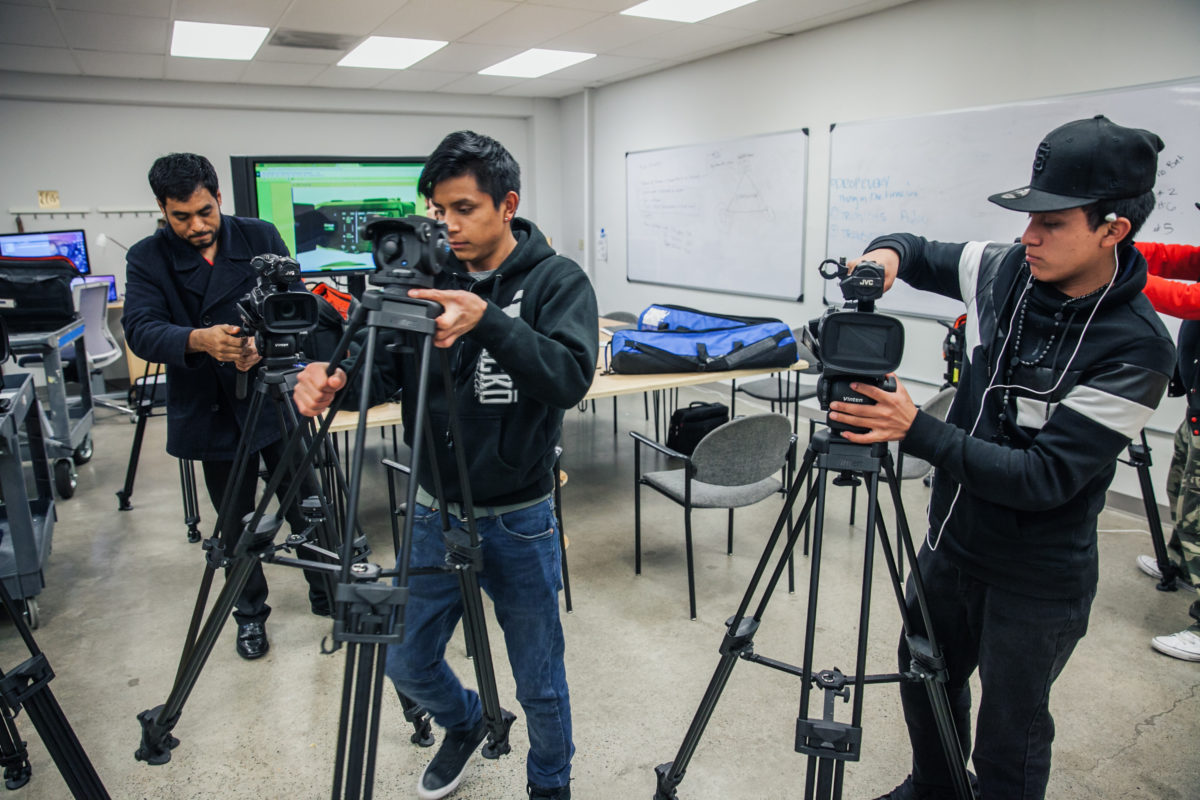 Looking for a customized learning experience? We offer on-demand group trainings for youth and adults that can be catered to meet your needs and scheduled on your own time.
We offer trainings in video, animation, visual FX, experimental media, studio and post-production for all ages and learning abilities. Students will become certified Open Signal producers upon completion of the training, granting them access to the corresponding gear from our media equipment library.

On-demand trainings are available during public hours, as well as our business hours—subject to instructor availability:
Mon - Fri, 9am to 9pm
Sat – Sun, 1pm to 7pm
Training prices vary based on group size. Nonprofit discounts are available. To make a request for a group training, please complete this form.
Please note, we offer software and gear for free to our certified students, as long as they share what they make on our cable channels.
For questions about which training is right for you or your organization, contact our media education team at education [at] opensignalpdx.org.