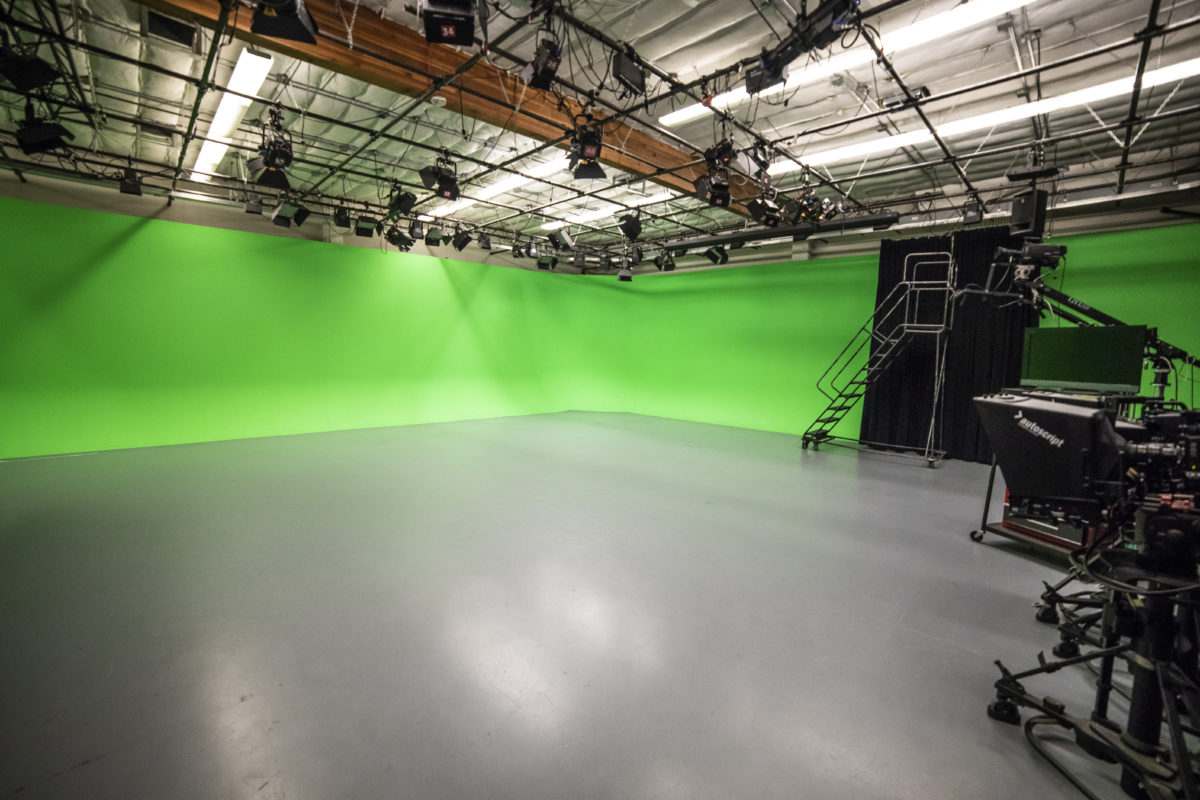 Rent Open Signal's facility for your next media production!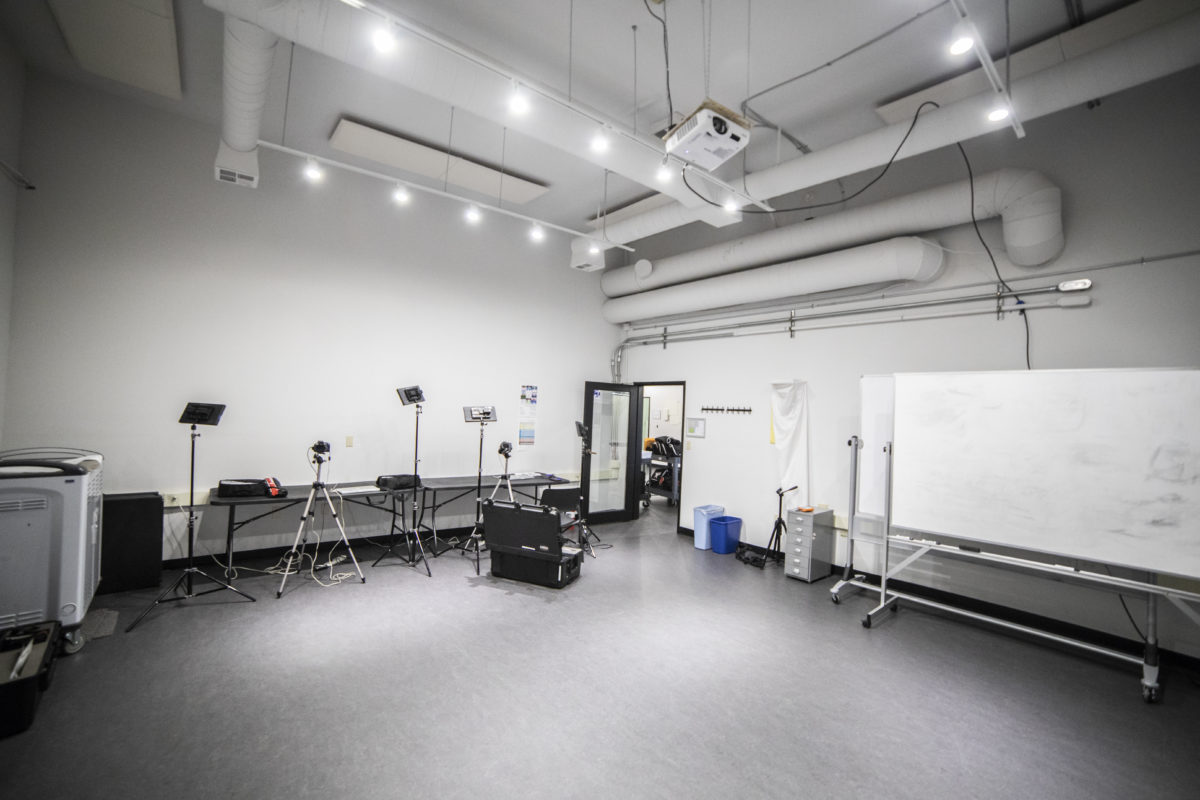 Rates
**NOTICE: Due to COVID-19 restrictions, we are only able to accommodate rentals for crews of 10 or less. Read more.**
Standard full and half-day rentals include access to our 2,000-square foot soundstage with green screen cyclorama (shown on top); as well as our classroom (above), conference room, breakroom, voiceover room, adjacent parking and a stage manager.
---
---
| | Bringing Own Gear | | | | OT Rate | Add-Ons | | | | | | |
| --- | --- | --- | --- | --- | --- | --- | --- | --- | --- | --- | --- | --- |
| | Build/Strike | | Shooting Day | | | | | | | | | |
| | Hourly | Day Rate (10 Hours) | Hourly | Day Rate (10 Hours) | | Studio B | Kitchen Access | Overnight Parking | Regular Cleaning | Health & Safety Rep | COVID Cleaning | Tech Scout |
| Commercial Production | $80 | $800 | $150 | $1,500 | $175 for first two hours $250 for every hour after | $500 | $100 | $100 | $100 | $25/hr | ___ Add-On | $125 / hr |
| Non-Profit / Independent film/ BIPOC | $80 | $800 | $100 | $1,000 | $150 for first two hours $200 for every hour after | $300 | $100 | $100 | $100 | $25/hr | ___ Add-On | $100 / hr |
| Partner Production | $80 | $800 | $76 | $760 | No OT | If available can be included | $100 | $100 | $100 | $25/hr | ___ Add-On | |
Commercial Productions
Build/Strike: $80 hourly, $800 day rate (10 hours)
Shooting Day: $150 hourly, $1,500 day rate
Overtime: $175 for first 2 hours, $250 every hour after
Add-Ons: Studio B for $500, Kitchen Access for $100, Overnight Parking for $100, Regular Cleaning for $100, Health & Safety Rep for $25/hr, Tech Scout for $125/hr
Non-Profits/Independent Films
$100 hourly, $1,000 day rate (10 hours)
Overtime: $150 for first 2 hours, $200 for every hour after
Add-Ons: Studio B for $300, Kitchen Access for $100, Overnight Parking for $100, Regular Cleaning for $100, Health & Safety Rep for $25, Tech Scout for $100
Partner Productions
$76 hourly, $760 day rate
No overtime
Add-Ons (if available): Studio for $100, Kitchen Access for $100, Regular Cleaning for $100, Health & Safety Rep for $25/hr