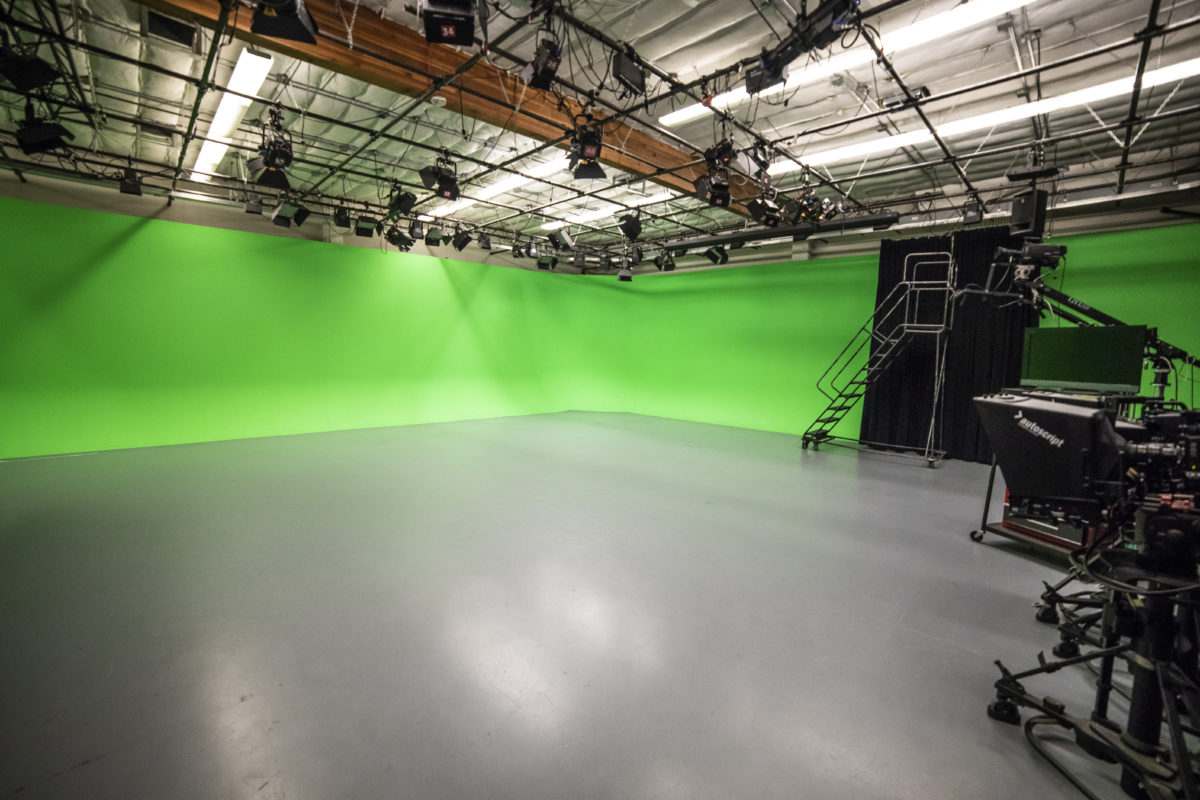 If you need a space for video production, events or meetings, you can rent Open Signal's facilities by the hour.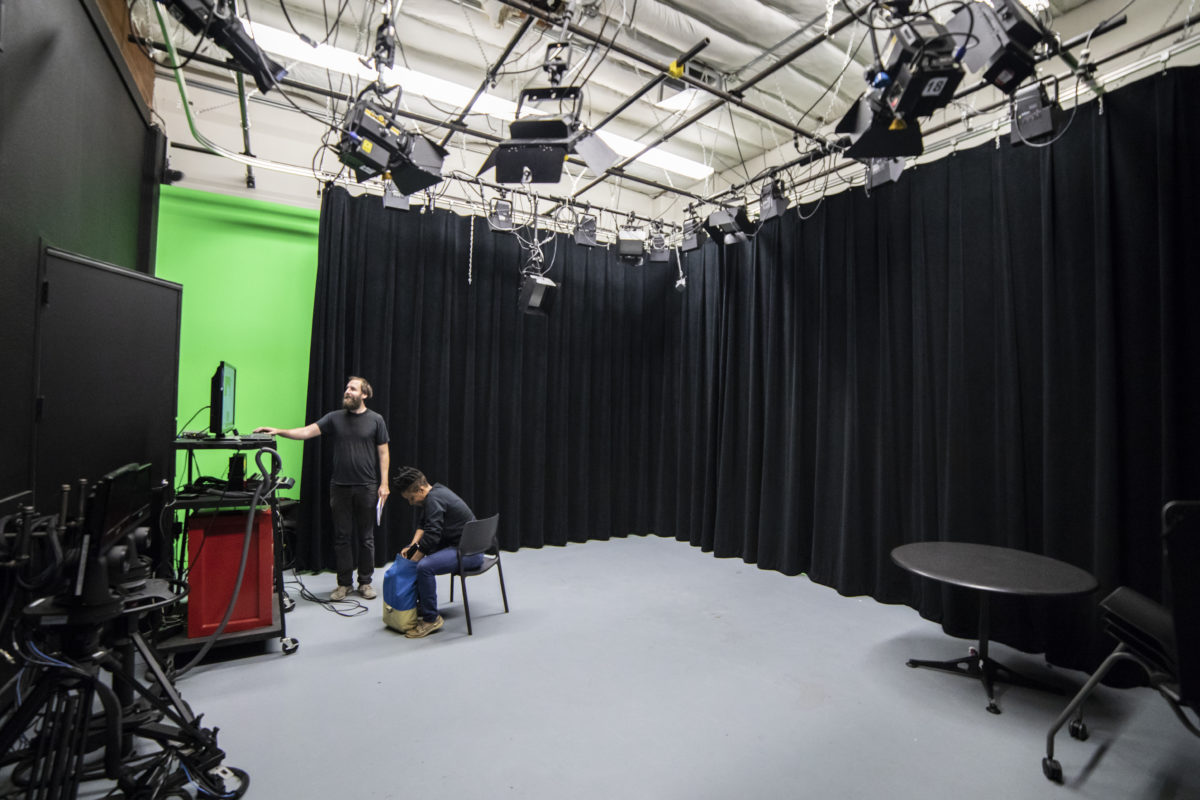 Production Spaces
We have two state-of-the-art studios that can be used for media production or meetings when Open Signal is closed to the public: the 400-square-foot Studio B (pictured here), or our 2,000-square-foot Studio A, pictured at the top of the page.

Read more about the specs for Studios A and B on our Production Studios page.
Capacity: 60 (Studio A), 8 (Studio B)
Cost: $65 per hour
Minimum time commitment: 4 hours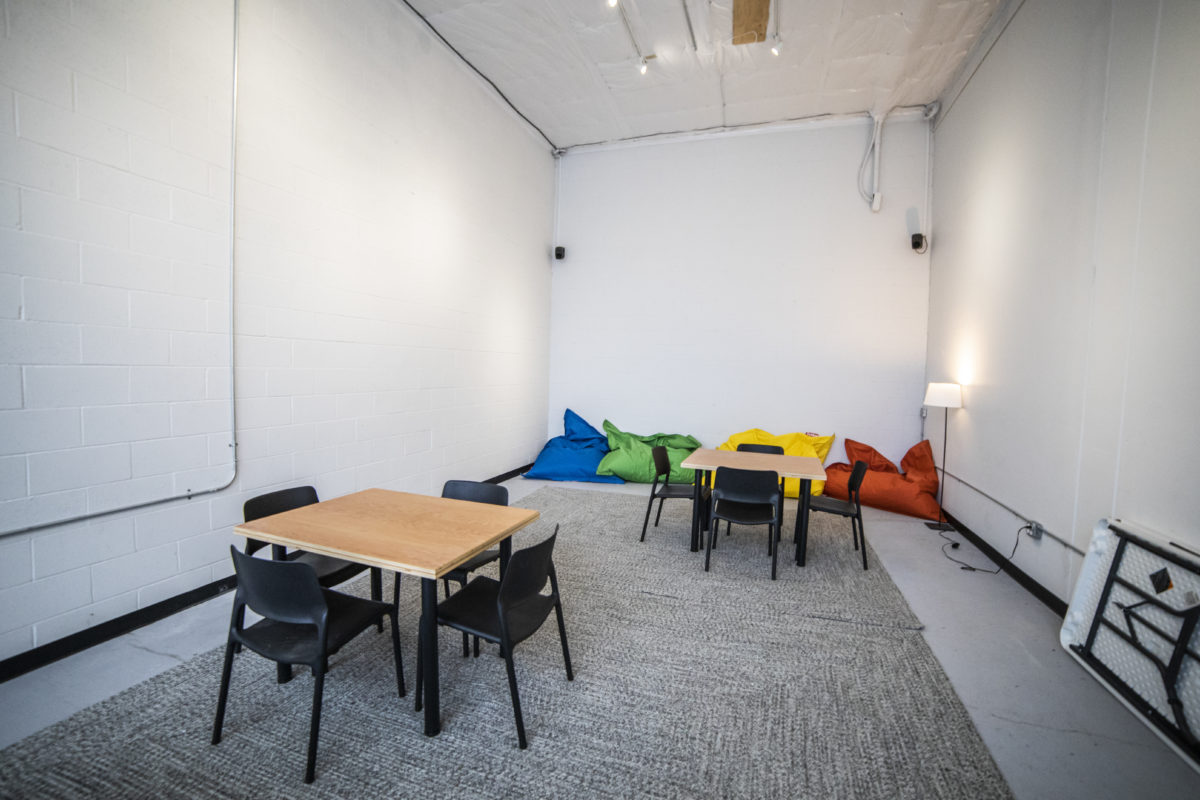 Garage
At 375 square feet, our garage is perfect for small group screenings, meetings, classes or casting calls. The space includes a large glass garage door that lets in natural light and can be raised for entry during warm weather.

Capacity: 15
Cost: $50 per hour
Minimum time commitment: 4 hours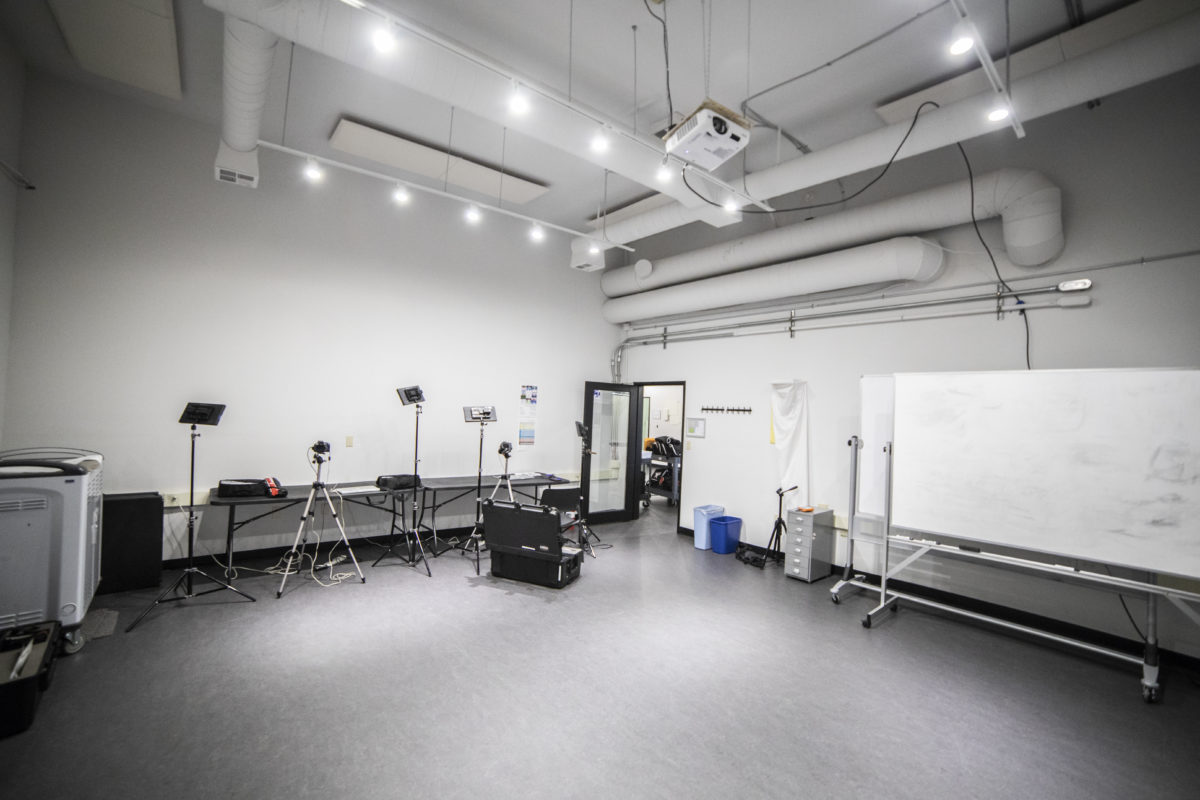 Classroom
Our classroom measures in at 500 square feet and provides ample space for trainings, meetings and other group activities.

Capacity: 20
Cost: $50 per hour
Minimum time commitment: 4 hours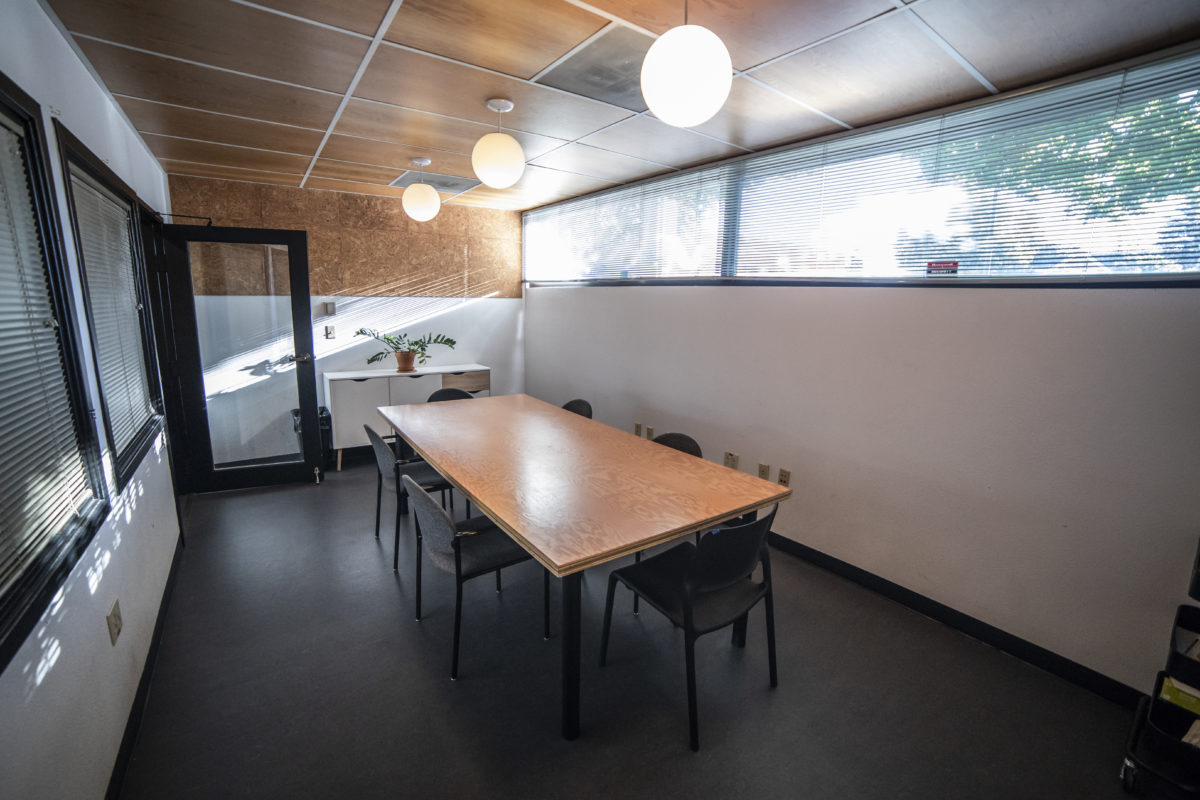 Conference Room
Open Signal's conference room is a cozy, private space — perfect for small meetings. It includes a large table and up to 10 chairs. AV equipment, such as large television monitors, may be available upon request.
Capacity: 10
Cost: $30 cleaning fee
AV Support (monitors, sound): $68 per hour
Pricing includes one facility coordinator.