An Update on Delta Variant Safety at Open Signal
August 18, 2021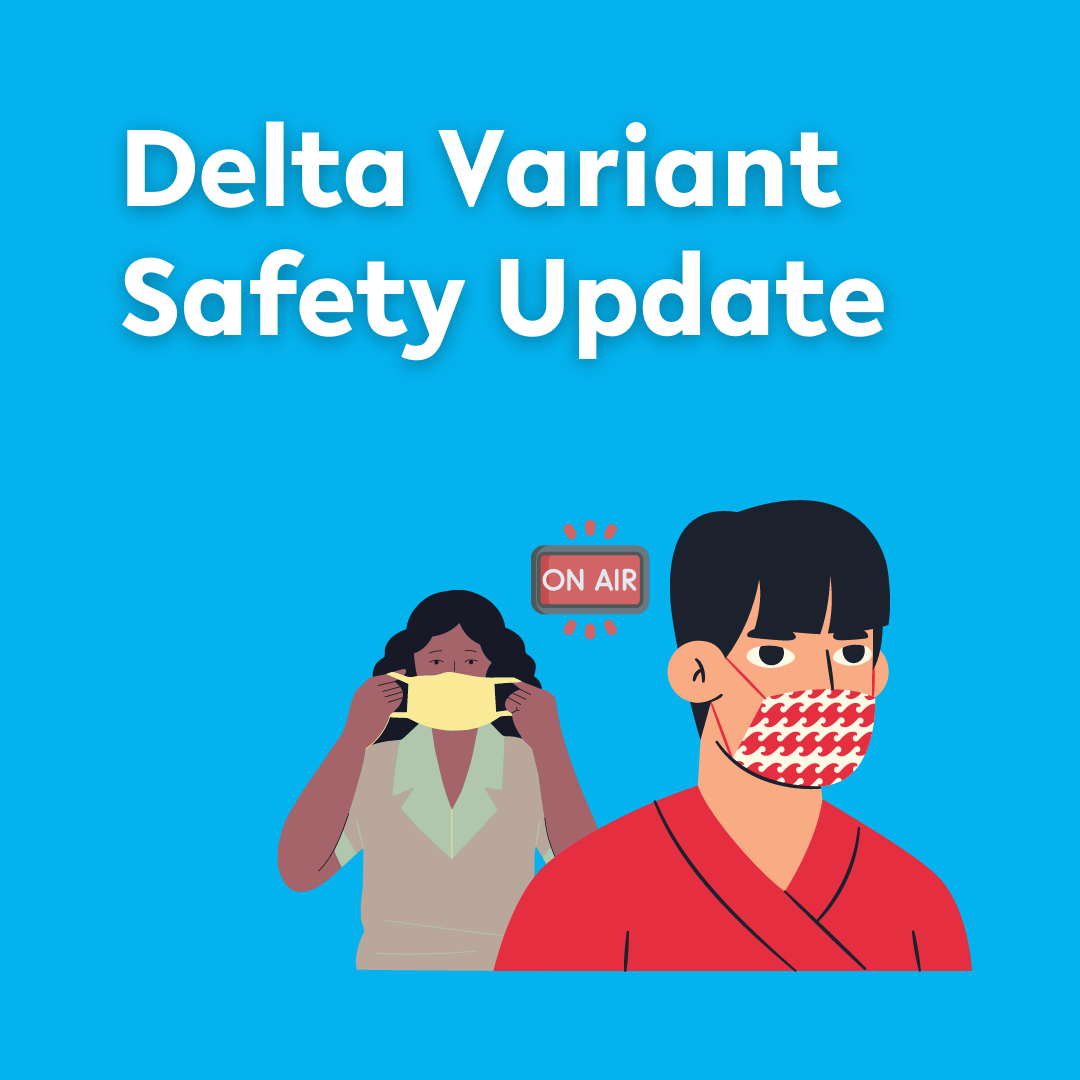 Dear Community,

You may know that the surge of the COVID-19 Delta Variant has led to thousands of new infections in the state of Oregon and beyond.
While our building is currently accessible to members of our application-based programs (Open Signal Labs, series producers, and our seasonal project cohort), for the safety of our entire community, we ask that anyone who enters our building observes the following policies:
We strongly recommend seeking a COVID-19 vaccination to protect yourselves and others from infection. Here are some sites where you can receive a vaccination for free and even receive Visa gift cards.
According to the State of Oregon's mandate, we require everyone—regardless of vaccination status—to wear a mask inside our building. These mandates include exemptions for people who are unable to tolerate masks such as: children 2 and under, people with disabilities or medical conditions, and situations where face masks interfere with effective communication. We have face shields available for people that are in need of accommodations.
If you can show proof of vaccination (either your vaccination card or a photo of your card) and you can also observe six foot distance from others, you may remove your mask when on camera in our studio. If you are not on camera, can't maintain a social distance, or you are not vaccinated, we ask you to keep your mask on at all times.
We understand that these are extremely challenging circumstances and that there may be some community members who may disagree with these policies and decide not to participate in Open Signal in person activities at this time. We respect individual decisions, but please know that these policies are non-negotiable. Please let us know if this will shift your participation in any of our programming or your studio reservations. There are other ways you can stay involved with Open Signal as we will still continue to engage with our community through a hybrid approach of in person and online interaction.
Thank you for understanding these regulations and for helping us look out for the health of the greater community. In these situations, we must make decisions that reflect state orders and keep the highest number of people protected.
As we get new information about the state of the virus, we will make policy changes accordingly.
If you have any questions, or need reasonable accommodations, you can contact me directly.
Thanks for your support!
Elisa Barrios, Director of Equity & Community Media
ebarrios@opensignalpdx.org
(503) 673 - 8649
With the full support of the Open Signal Leadership Team:
Ifanyi Bell, Open Signal Labs Executive Producer
Jim Bruce, Director of Information Systems
Rebecca Burrell, Director of Strategy
Jamie Plakos, Director of Operations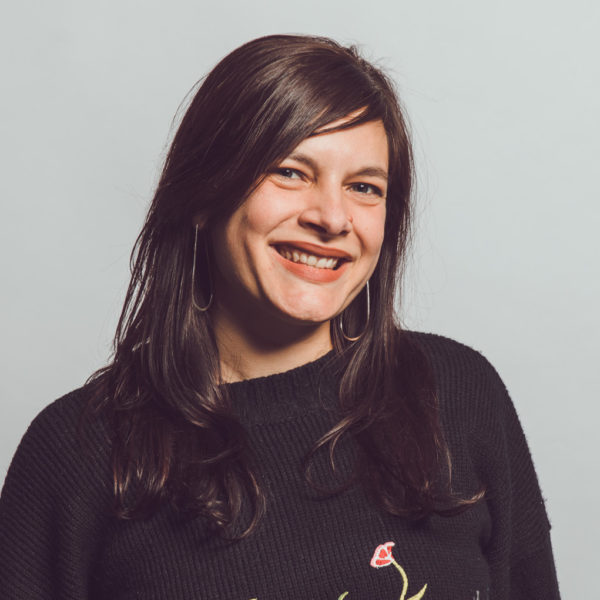 Elisa Barrios
Director of Equity & Community
ebarrios [at] opensignalpdx.org
Pronouns: she/her/hers, they/them/theirs

¡Yo hablo español!
Ask me about accessibility.
As the Director of Equity and Co-Chair of Open Signal's Equity Committee, I am responsible for coordinating activities and trainings focused on equity, diversity and digital inclusion for staff, as well as for Open Signal community members.

Through trauma informed and culturally responsive practices, I am dedicated to ensuring equitable access to resources for communities who have been marginalized and are disproportionately served in the mainstream media industry.
← Return to index