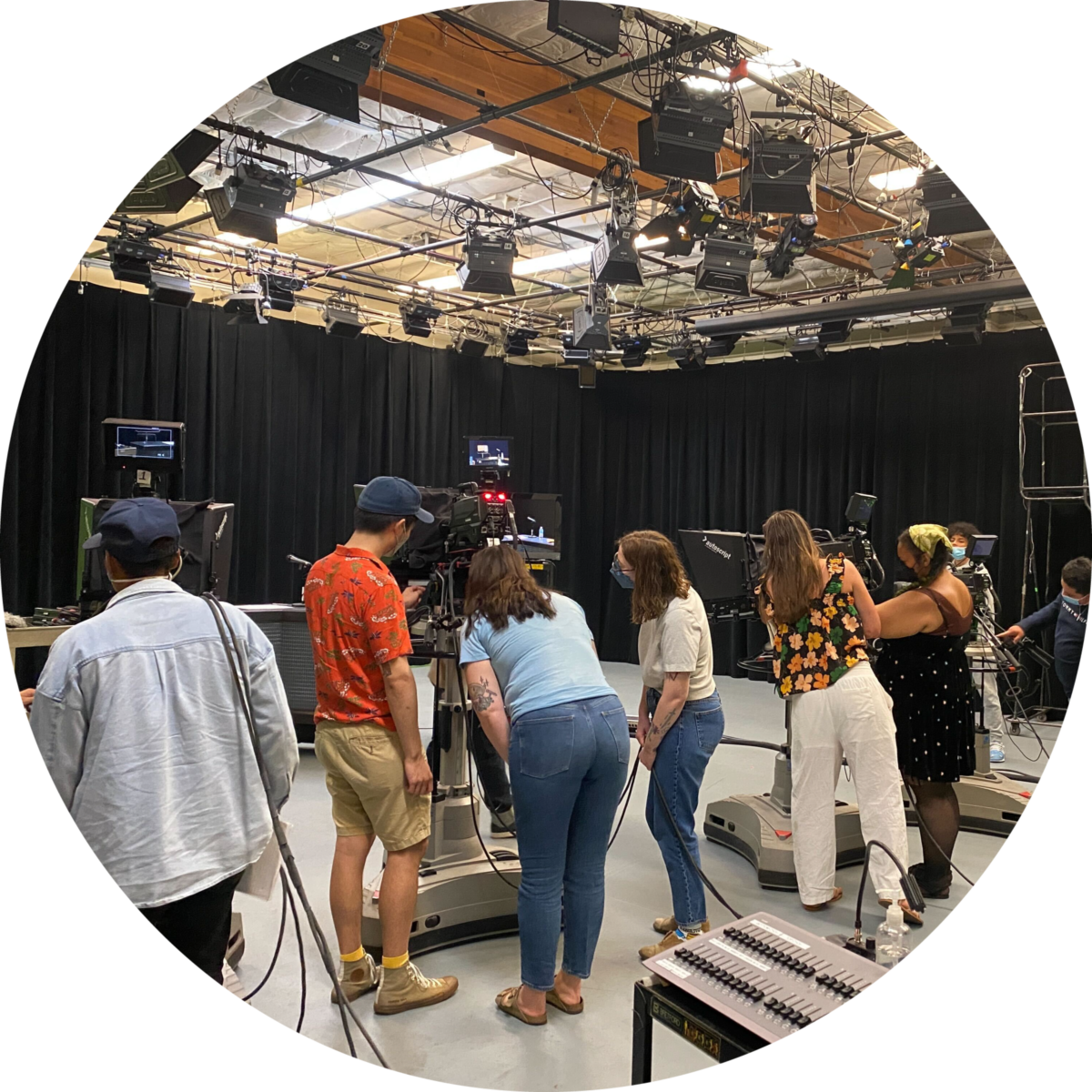 About the Cohort
Our free production cohorts provide a support system for media makers with a story to tell. The cohorts are open to individual media makers, teams and nonprofits interested in creating video work in a supportive learning environment.
Work one-on-one with an Open Signal facilitator to determine your project needs — we offer training on video production (including post-production), equipment kits for check-out, and biweekly check-ins with your facilitator. Your facilitator will help you move through the production process and tailor our media education to your story. You'll also get the invite to our cohort-specific meetups, where you'll be able to share updates, find collaborators and learn with and from a community of folks who are actively at work on a project.
Open Signal is an inclusive space, this program is open to all media makers.
This opportunity is also open to youth ages 14 to 17 — participants under the age of 16 must attend all training, meetings and gear checkout with a guardian. We ask that applicants are Open Signal members and reside in the Portland Metro area.
Once your project is complete, we'll schedule it on our cable channels! You'll be able to share your work with over 400,000 homes in the Portland metro area.
Historically, mainstream media has excluded many communities. Through our programs, Open Signal seeks to support storytelling rooted in the lived experience of:
How to Apply
Applications are open now — apply here!
Applications for the cohort are open twice a year:
November 9th - 23rd for Winter: January 5 - May 30
May 5th - 19th for Summer: July 7- November 30
Applications are reviewed by Open Signal staff, and we accept projects based on eligibility and our capacity.
Examples of Past Cohort Work
In the Beginning, Prabu Muruganandam (Summer '21)
Yamatala, Ke-As Ne-Asht Sheshatko (Spring '21)
Loco Por La Aventura, Anibal Rocheta and Maria Teresa Lopes (Winter '22)