Open Signal Brings Media Arts to Incarcerated Youth
October 28, 2019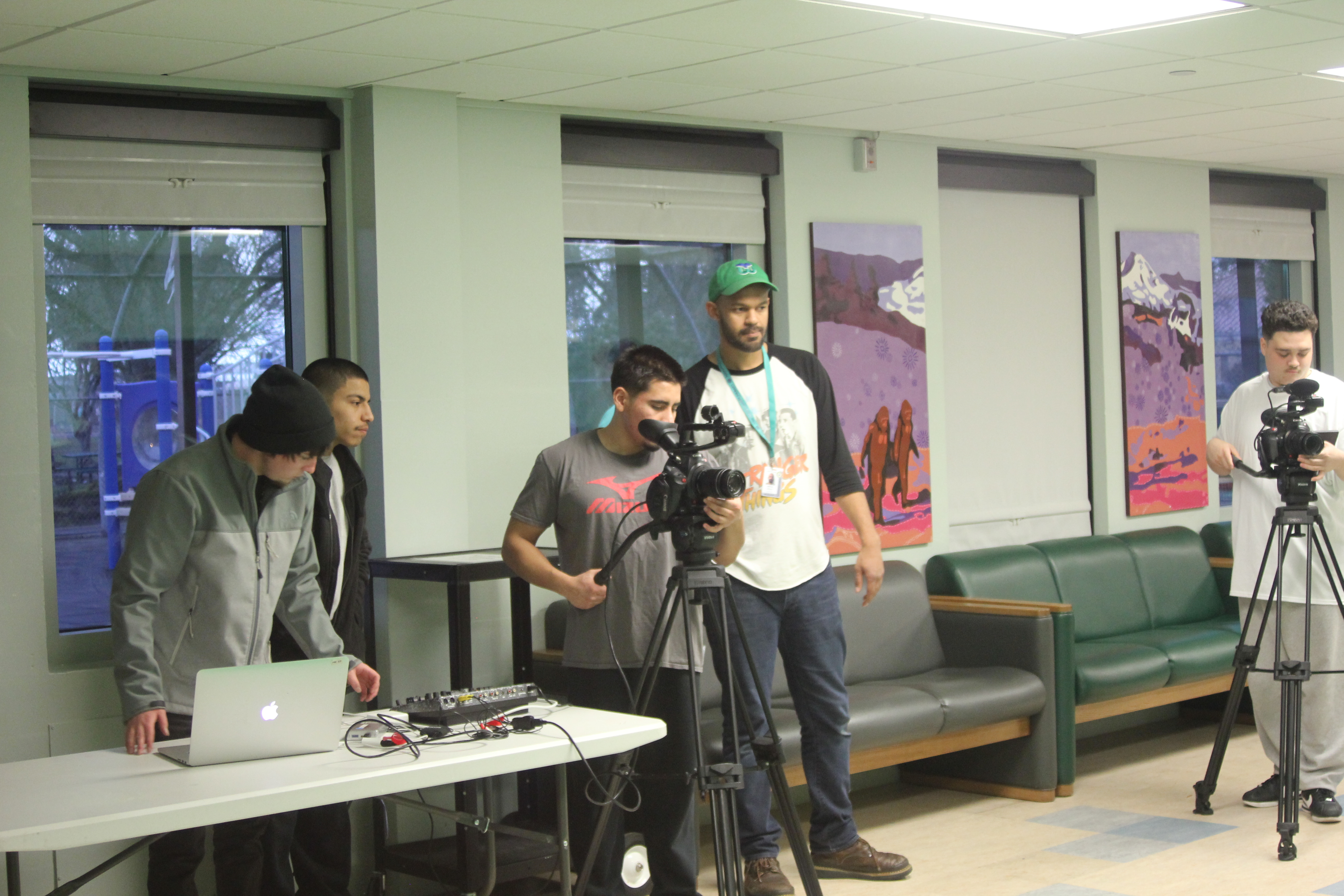 Beginning in February 2019, Open Signal brought media arts to 12 young adults from the MacLaren Youth Correctional Facility in partnership with the Morpheus Youth Project. Over the course of nine weeks, students worked together to collaboratively tell a story through film inspired by The Lakota Way, a book by Joseph M. Marshall III.
Titled Phoenix Rising, the film was shot entirely on location at MacLaren Youth Correctional Facility in Woodburn, OR. It addresses the philosophy of fortitude, told through movement: How do you handle adversity? Do you have the strength of character? Do you have the spirit?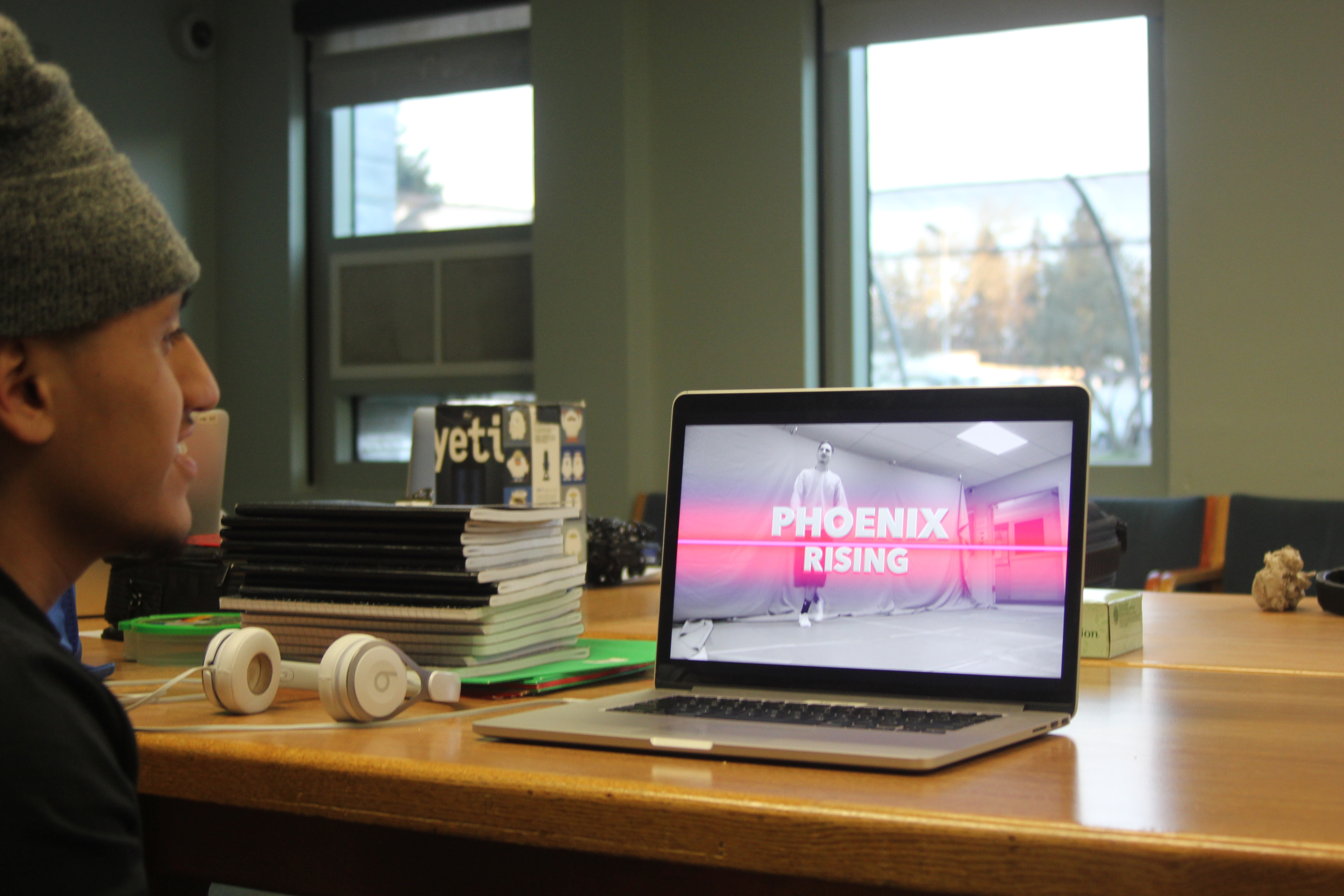 As this was the first session of Echo Productions to take place at the MacLaren Youth Correctional Facility, it would have been impossible to create this session without our partners Morpheus Youth Project, Hope Partnership and the Oregon Youth Authority. During this session, I witnessed students learning new skills, new concepts, creative problem solving and collaborating in unexpected ways. With the shared resources of all our partners, I believe we were able to teach and reinforce these concepts throughout each of our classes.

Making a film is a great opportunity for collaboration—but no collaboration is without its challenges. As a teaching artist, I look out for the challenges that we'll face as a team when I create curriculum; I don't remove the challenges, I instead try to use them as learning experiences. Our Echo group worked together as a team to overcome multiple obstacles: how to shoot a whole short film in one location, how to tell a story through only physical movement and how to make the whole film in just nine sessions.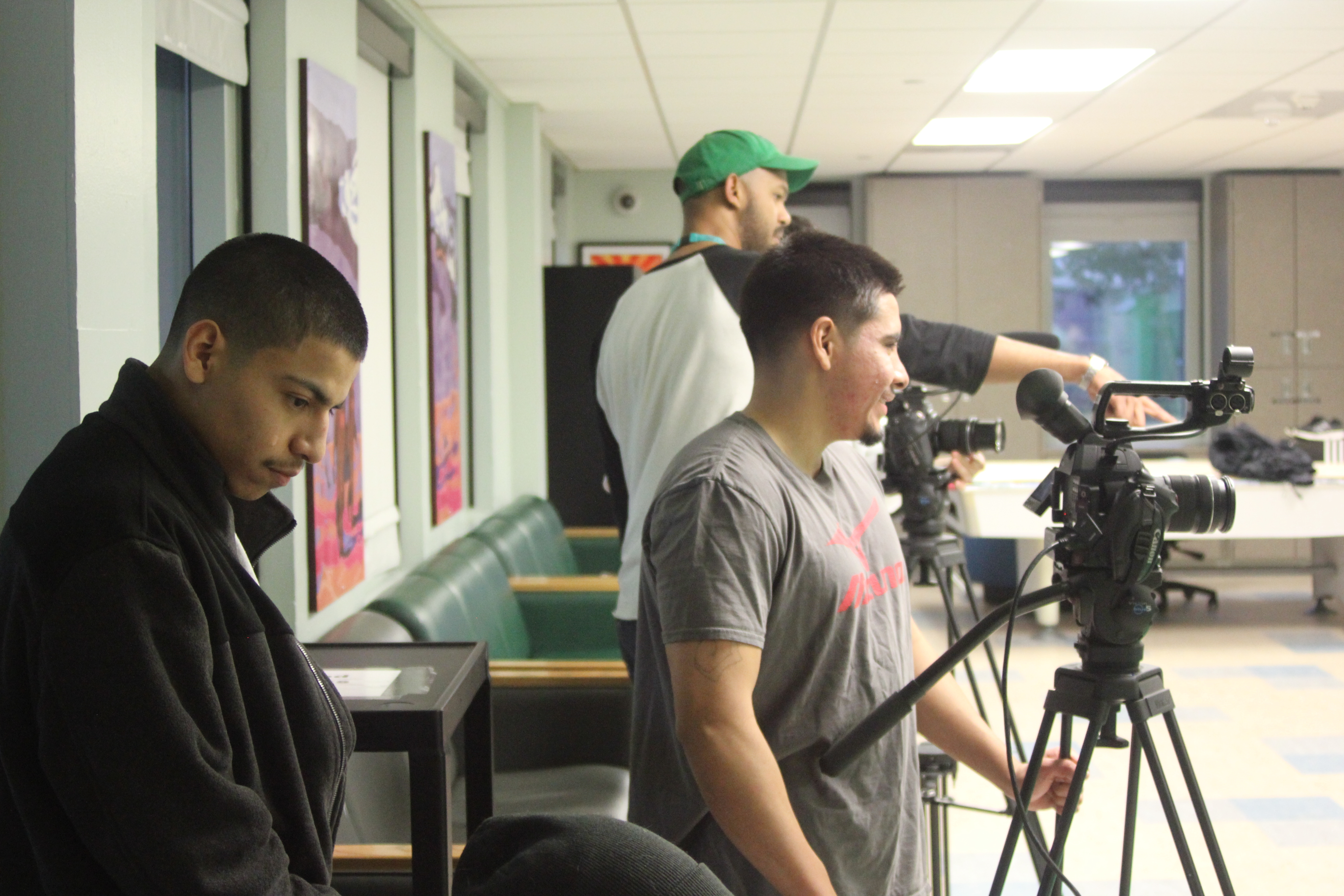 The Echo students learned new skills as a group: breakdancing, visual storytelling, directing, camera operation, sound recording and video editing. During our sessions, the students were given the opportunity to pursue whichever path stood out to them. It was beautiful to see two previously introverted students become our film directors, and a student who had never worked on a MacBook before assemble the first cut of our film.
By giving each individual a role in our collaboration, we gave them value and a chance to improve their skills. Students soon realized that skills they already had in other areas of their lives helped the whole team in the process of filmmaking.
Throughout the session, we talked about media literacy and how artists should be aware of the stories and images they put out into the world. We talked about representation in media and how the students viewed themselves through the media they consume. I believe our students benefited greatly from the collaboration and working through "failure" to create something beautiful and unique.
Over the course of our nine weeks together, I witnessed personal growth from all of our students. I believe the skills, concepts and collaboration they experienced from this session of Echo will help them throughout careers in art and in their lives.
Working with this group of professionals was truly a joy; each person had a unique role in the project, and each had the space to work in whatever way worked best for them and the students.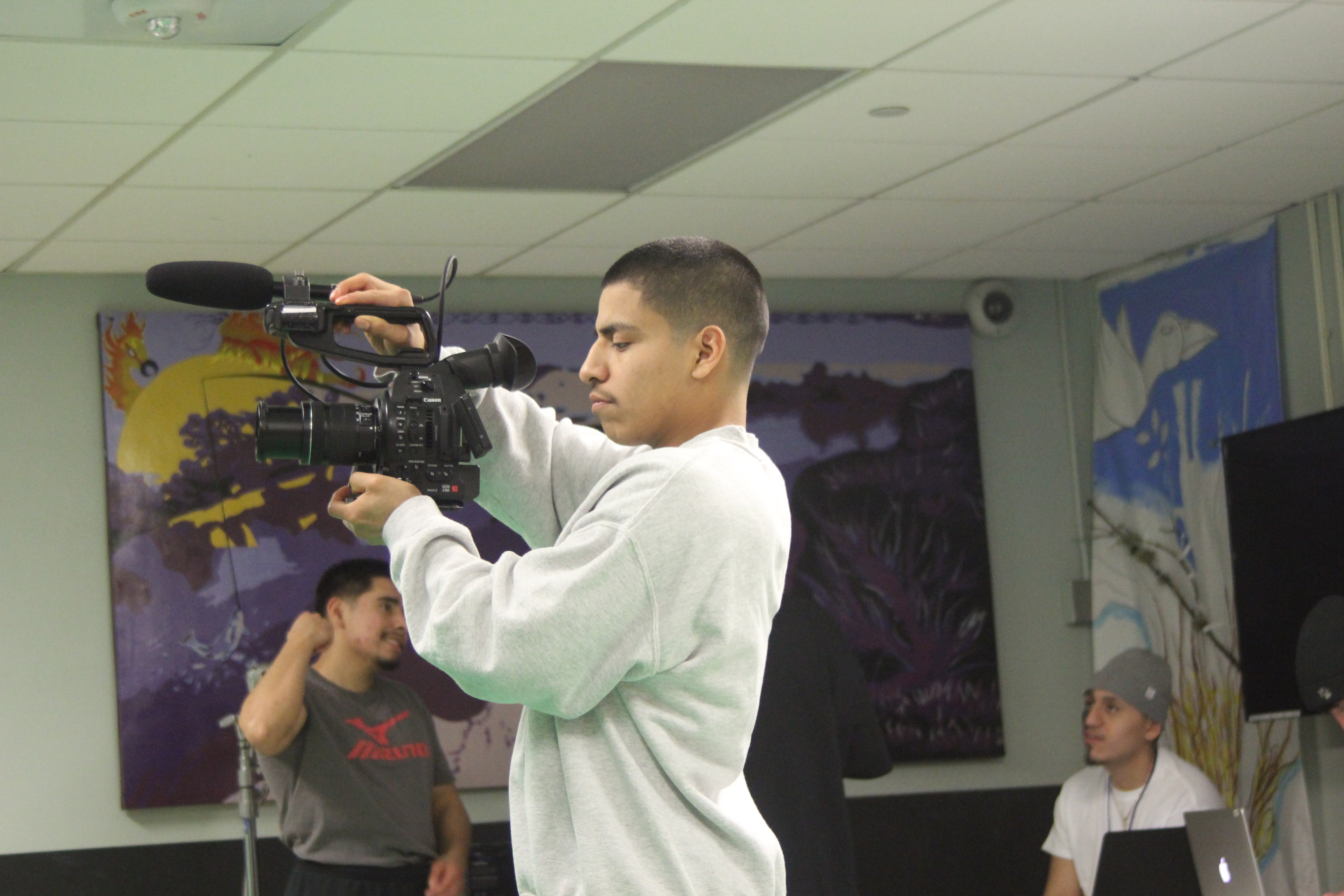 For the first few classes, the breakdancing group worked primarily with Morpheus Youth Project Executive Director Carlos Chavez and Hope Partnership Project Coordinator Kathleen Fullerton. I worked with the filmmaking group alongside Open Signal's Director of Programs, Taylor Neitzke.
Before and after our classes, all four would touch base on what we had covered in the class, what worked, what didn't and any student issues. I believe collaboration between the teaching artists and educators was a great example of teamwork for the students in Echo to witness.
As educators, Carlos and Kathleen both brought years of experience working with youth at MacLaren. Carlos also brought the breakdancing element to the project. As artists, Taylor and I were responsible for the film curriculum.
Carlos, Taylor and I met several times outside of scheduled classes to discuss plans for the curriculum, which changed as the students ideas shifted towards the final film. Carlos represented the breakdancing group at these meetings, while Taylor represented Open Signal and I represented the film curriculum.
As a teaching artist, my biggest takeaway was how amazing/humbling it felt to be around such talented collaborators.
Thank you to the Oregon Arts Commission and the Mt Hood Cable Regulatory Commission (MHCRC) for their generous support for this project.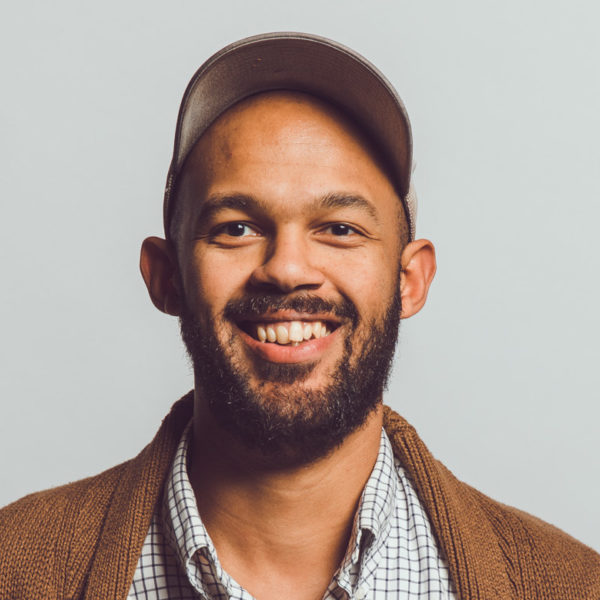 Jeff Oliver
Programs Facilitator & Open Signal Labs Production Manager
jeff@opensignalpdx.org
Pronouns: he/him/his
I'm a writer, filmmaker and educator. I've been working at Open Signal since January 2018 as the lead instructor of Echo Productions (formerly Echo AiR). I develop and instruct culturally responsive, adaptive and innovative curricula. Working in both traditional and immersive media, I collaborate on projects with community partners and non-profits to create, share and highlight stories of traditionally marginalized communities. 
As of February 2020 I'm ecstatic to join Open Signal Labs, our Black Filmmaker Incubator, as the Production Manager.
← Return to index