Open Signal Is in This Year's Give!Guide, and We've Got Our Sights Set High!
October 25, 2021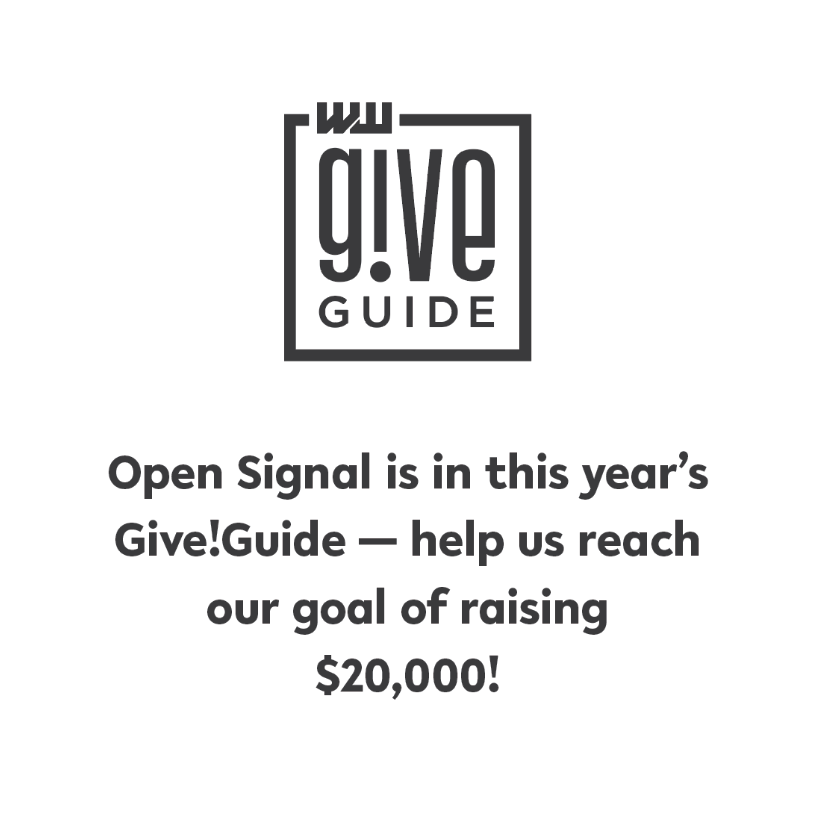 Portland's biggest giving event is back, November 1st through December 31st!
The Give!Guide is Willamette Week's annual effort to not only raise funds for, but draw attention to, the great work of local nonprofits. We are honored to be back on the list (for our fifth year!), alongside 201 other organizations with their feet pounding Portland's pavement.
If you're invested in what Open Signal has been doing and the kind of stories that are told when you break down the barriers to creative resources, we are asking you to consider taking part with a donation.
Over the past year we've worked collaboratively and with intention to adapt our programs, structure and mission to better show up for those who are making real change in the media landscape from the ground up. We believe in the power of making sure that storytelling tools are available to those who aren't always shown in front of or behind the camera.
Here's the run down:
Donating through the Give!Guide can double or triple your gift! Columbia Bank will match the first ten $100 donations. And, if we can raise $5000 by December 15th, a generous member of the Open Signal family will match!
Check out these other great incentives, put together by us and the folks at Willamette Week:
The first 100 donors will be entered into a raffle to win a Potato Champion gift card and swag
All new donors and returning donors who increase their gift will be entered into a raffle to win an XLB gift card and swag plus their very own private drive-in screening in Open Signal's parking lot
Donate on Big Give Days to enter to win great prizes from places like Powell's and Trek Bikes
All donors will get these exclusive freebies from Willamette Week: a free treat from Gluten Free Gem Pastry, a free class at Flex & Flowfree, Chinook Book app access, and a $6 credit to use anywhere that accepts Kuto payments
And you'll become an Open Signal member through 2022 (watch out for member-only events and seasonal perks!).
Your donation keeps us reaching out and building up. So far in 2021, we've been able to:
Partner with Outside the Frame and Forever VR to learn about 360° filmmaking with 12 students over a week-long internship
Work with 30 local media makers through our seasonal cohorts, providing training, one-on-one facilitation and equipment to see their projects from pre- to post-production
Build on Open Signal Labs, a space that focuses on creative and professional advancement for Black filmmakers through the Black Film Fellowship, networking and community-building events, and partnered productions
Pilot Teach to Learn, a program pairing our media educators with local nonprofits to set them up to create their own mission-driven creative content
Continue to keep 5 cable channels up and running with the work of independent voices, with an emphasis on those from the Portland Metro area
And work internally to examine traditional nonprofit power dynamics and commit to a shared leadership model, made up of staff and board members from all levels of the organization
We have a goal of raising $20,000 during this campaign, and every gift helps! Find us under Creative Expression at Give!Guide.org.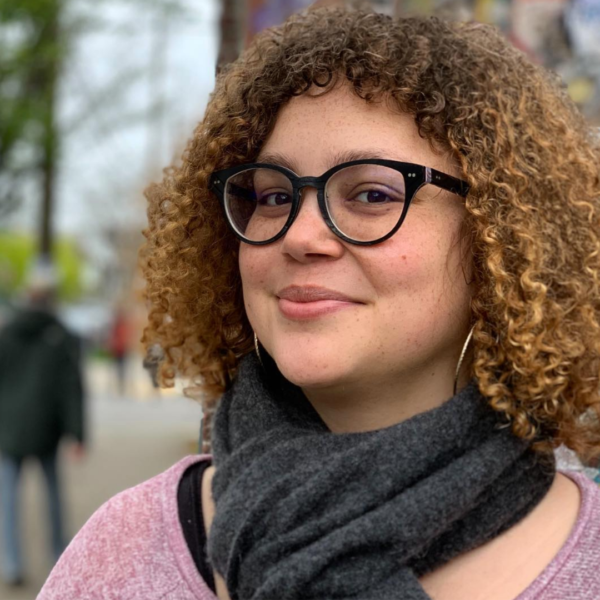 Alley Pezanoski-Browne
Director of Growth
alley [at] opensignalpdx.org
Pronouns: she/her/hers, they/them/theirs
As the Director of Growth, I seek opportunities for fundraising, deepening programs, enlisting partners, and amplifying the impact of Open Signal.
I have nearly two decades of experience in media production, development and community building. My work has premiered at South By Southwest, and on PBS Independent Lens and Netflix. I'm passionate about community art spaces, creative practices that better people's lives, and collective power and radical care, especially for historically excluded communities.
← Return to index