Donate to Open Signal through the Willamette Week Give!Guide
November 19, 2020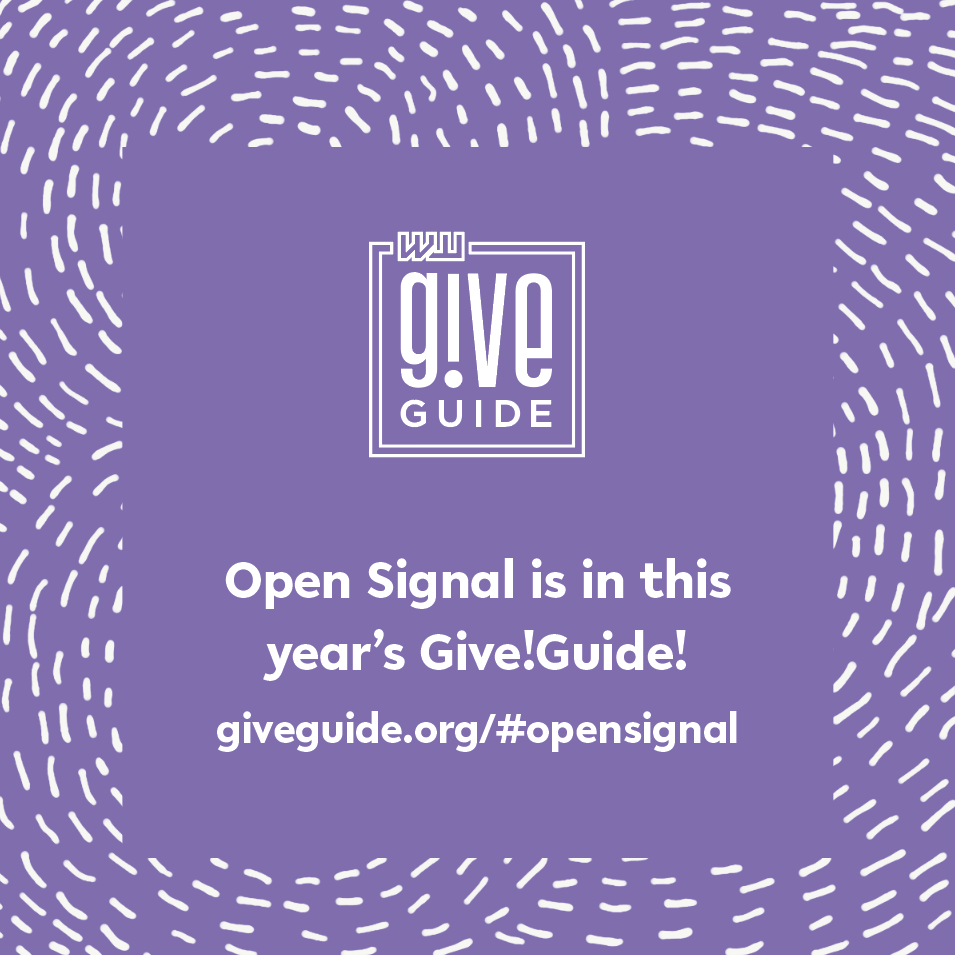 Open Signal joins 173 other Portland area nonprofits in this year's Willamette Week Give!Guide — Portland's biggest giving event!

Donate to Open Signal here.
Here's the rundown on this year's campaign:
The first 100 donors will be entered into a raffle to win a prize pack including:

Your very own private drive-in screening in Open Signal's parking lot (staffed by Open Signal, your movie pick!)
A personal live stream kit, including webcam, stream deck and ring light (up your Twitch game!)
Poutine and goods from Potato Champion (Portland's one and only fry cart);
Help us reach $5,000 by December 14th to unlock a generous match from an anonymous friend of Open Signal (ensuring we reach our overall goal);
Columbia Bank will match the first 5 $100 donations;
Give $10 or more and you'll receive $4,000+ worth of free and discounted products from your favorite Portland brands — every donor will get full access to hundreds of local coupons in the Chinook Book app, plus a few exclusive freebies
From December 15th to December 31st, each donor will be entered to win:

One of 3 H2n Handy Recorders
One of 3 Wacom Intuous CTH-680 tablets
One of 2 Rosco LitePad Loops
And a virtual karaoke visit from Community Media Advocacy Manager KatMeow!
While you're there, match your donation to Open Signal with a donation to the Oregon Cultural Trust and get your OCT contribution back as a credit - dollar for dollar - when you file your taxes. Your OCT gift will then be granted to cultural nonprofits, public cultural entities and tribal coalitions across the state. Learn more.
Donating through the Give!Guide renews your Open Signal membership through 2021, supporting our vision of an equity-driven media arts space. Find us under Creative Expression at Give!Guide.org.
← Return to index