How to Get an Open Signal TV Series This Winter!
July 20, 2022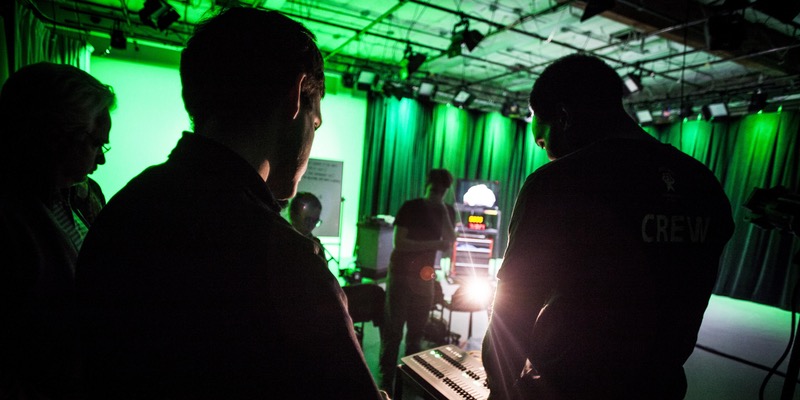 Are you interested in having a series on Open Signal's cable channels? With a series you're guaranteed regularly scheduled time slots for a season, which helps to promote your show and develop an audience. We also offer limited access to our equipment library and studios for series producers.
If you would like a series, you'll need to apply two months before the start of a season during Open Signal's two-week series application window. We have four seasons throughout the year — Fall, Winter, Spring and Summer. You can find our series production calendar here. We will also send out reminders to our members via email. We are opening applications for the Fall season Wednesday, November 2nd at 2pm PT to Wednesday, November 16th at 9pm PT. Shows within this season will air between January 1st and March 31st.
Series Application Process for First-Time Producers
Complete the New Producer Orientation. Call us at (503) 288 - 1515 to set up an appointment.
Have two pilots ready to submit. For your application to be considered, you'll need to create two pilot episodes first, of the same length and with the same theme as your desired series. For example, if you intend to do a health show consisting of thirty-minute local interviews, your pilots should resemble that content and format. Series episodes can be a minimum of 5 minutes and maximum of 1 hour. You must submit your pilots prior to the series applications closing. This will help you with planning your series — you can use these two episodes to launch your show, which helps with managing your upcoming show deadlines.
Create an Open Signal producer account and add a project. Head to community.opensignalpdx.org and create an account. You can find instructions here: Creating an Open Signal Producer Account and Project Folder. This account creates your Open Signal dashboard, which will allow you to submit shows and manage your series. Follow the instructions to add an individual project.
Create a new series request. For step-by-step instructions, check out our Series Application Guide.
Submit your pilots. Submit your pilots under your individual project following the current process here. If you need assistance uploading, contact Playback staff (playback [at] opensignalpdx.org or 503-288-1515 ext. 321).
We want you to be successful with your series! We're here to help you with the demands of creating or delivering shows with deadlines.
Here are some recommended guidelines:
Series frequency is the number of episodes assigned to you during a 3-month season. For your first series, we advise you to choose a series frequency that you think you can easily manage. If you are going to produce a show in our studios or with our field equipment, we suggest a monthly or bi-weekly frequency.

Monthly = 3 shows
Bi-weekly = 6 shows
Weekly = 13 shows

If your shows are pre-produced and ready to submit (either produced elsewhere or from your own library), try a weekly series.
All shows have a required submission deadline of 48 hours before their premiere date. If you are unable to submit your episode, you must let us know what episode you'd like to replay or contact us to make arrangements.
Please contact staff if you need assistance. Missing two or more scheduled airings may result in series cancellation.
**Please note that our equity goals aim to support communities who have been historically underserved and underrepresented in media. We encourage community members who are Black, Indigenous, and people of color; living with disabilities; English language learners; and/or living with low incomes (defined as 80% or below the median Portland income for your household size, found here) to apply.
Questions? Contact Emily Roland, Media Services Distribution Manager, at distribution [at] opensignalpdx.org or 503-288-1515 ext. 301.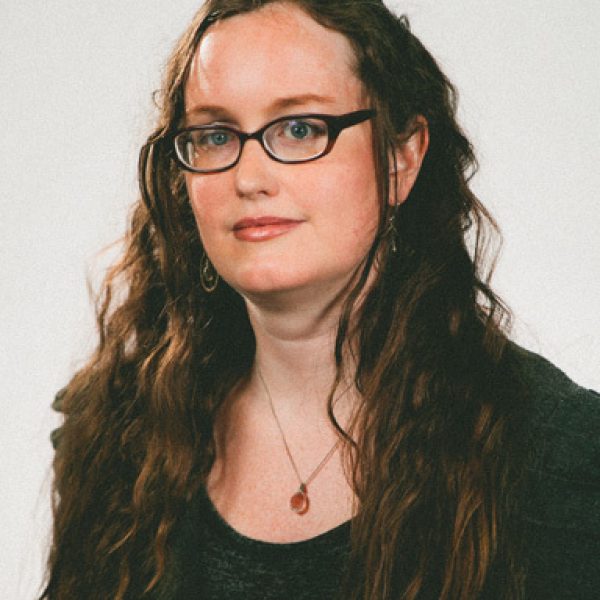 Emily Roland
Media Distribution Manager
eroland [at] opensignalpdx.org
I manage Open Signal's broadcast and scheduling for cable and online distribution, curating videos and engaging with public volunteer producers about their video submissions.

Talk to me if you'd like to learn how to get your video or series on the channels, want to get broadcast schedules, report technical broadcast issues or learn about our service areas. Prior to Open Signal, I graduated from Mt. Hood Community College with two Associate's degrees in Television Production.
← Return to index