Job Openings: We're looking for three talented folks to join our team!
May 09, 2022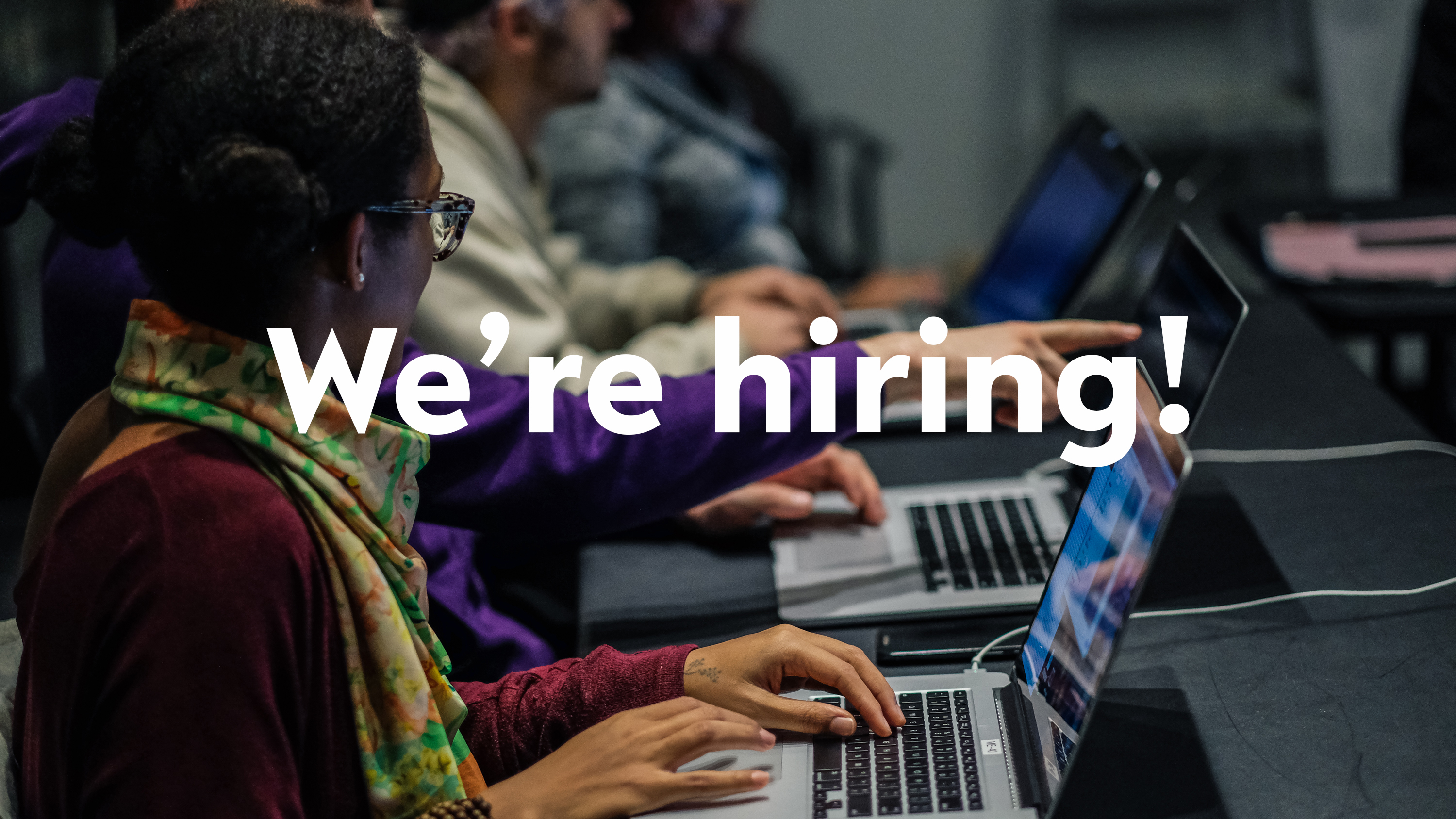 We're hiring! Open Signal staff are a diverse community of teachers, media artists, social activists and dynamic nonprofit professionals. We envision an anti-racist media future. In that spirit, we're looking for three folks to join our team — a Director of Finance, a Community Media Cohort Facilitator and a Production Resource Manager for Open Signal Labs.
The Director of Finance is responsible for managing financial functions. This includes assisting the Leadership Team with budget preparation; conducting financial analysis and preparing financial reports; developing and maintaining an effective system of accounting; managing the payroll process and maintaining accurate financial records for audit. This position will also be part of the organization's six-person leadership team, which collectively shares decision-making and ultimate responsibility for the health of the organization. Applications due May 30th.
The Community Media Cohort Facilitator is responsible for the facilitation of Open Signal's Project Based Cohort, a biannual, application-based media production program. This position works one-on-one with community producers to provide technical support and training in bi- weekly facilitation meetings and group training, culminating with a Cohort Screening. The Community Media Cohort Facilitator develops, organizes and maintains documentation on curriculum and workshops; and facilitates administrative functions of education services, working with the Community Media team to identify and implement opportunities for successful education experiences. Applications due May 27th.
The Production Equipment Manager for Open Signal Labs will oversee resource usage for Labs. They will build relationships with the Labs partners and collaborators to help determine equipment needs for individual productions. This includes booking, preparing and maintaining film making equipment for production use and assisting with repair and purchasing of new equipment. Applications due May 13th.
Full job descriptions and instructions to apply can be found on our Indeed page.
Open Signal is An Equal Opportunity Employer
We will not discriminate and will take affirmative action measures to ensure against discrimination in employment, recruitment, advertisements for employment, compensation, termination, upgrading, promotions, and other conditions of employment against any employee or job applicant on the bases of race, color, gender, national origin, age, religion, creed, disability, veteran's status, sexual orientation, gender identity or gender expression.
← Return to index