Job Openings: We're looking for two talented folks to join our team!
July 22, 2022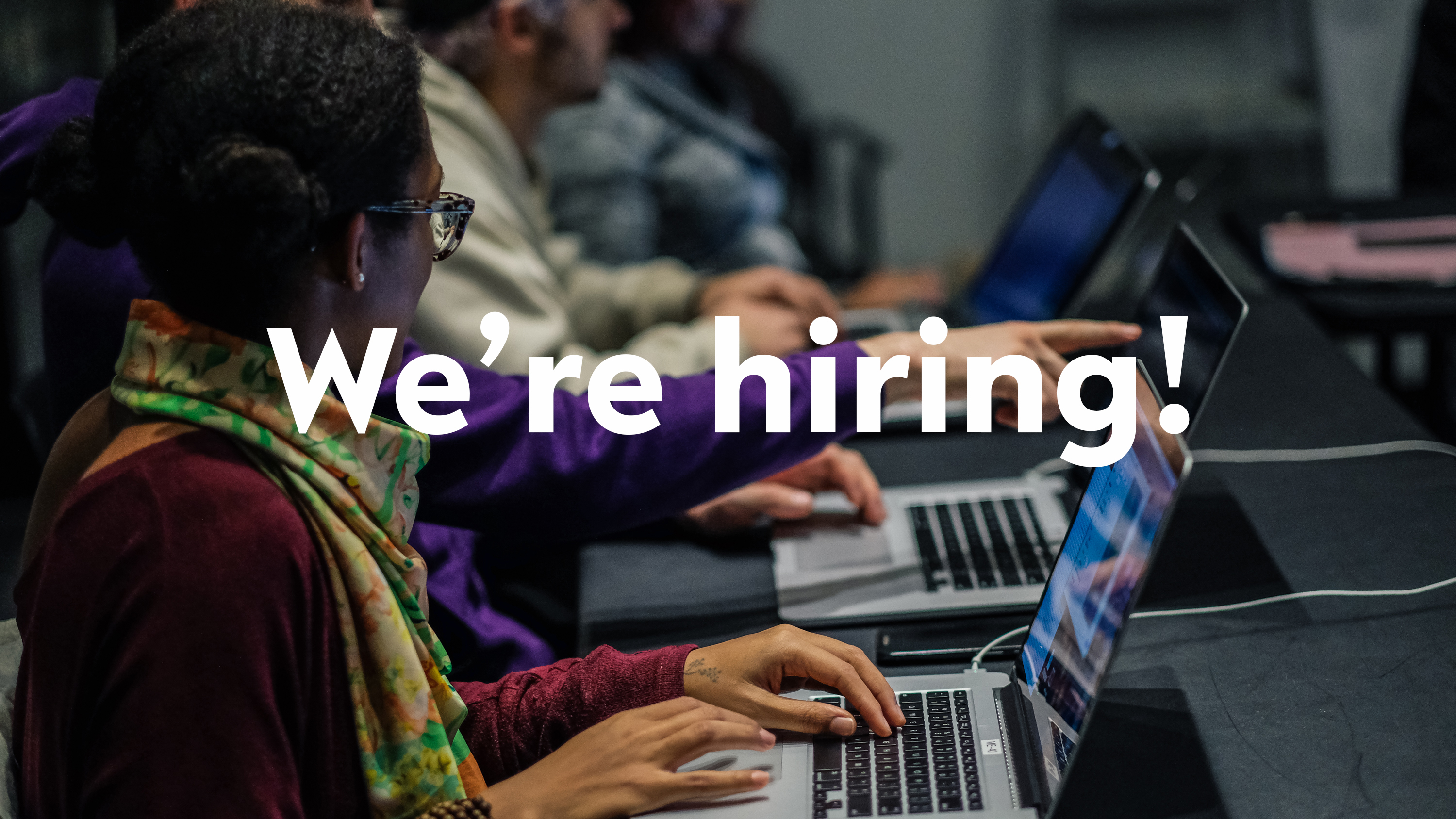 ** Note: we are currently review applicants for the Contract Grants Manager positions, the Director of Growth position is currently accepting applications on a rolling basis.
We're hiring! Open Signal staff are a diverse community of teachers, media artists, social activists and dynamic nonprofit professionals. We envision an anti-racist media future. In that spirit, we're looking for two folks to join our team — a Director of Growth and a Contract Grants Manager.
The Director of Growth will be passionate about navigating the inequitable power dynamics inherent to fundraising to find community-centric strategies that support our staff and program participants. This person will help us build a values-driven and joyful fundraising program, honoring growth potential in the areas of national grant funding and individual and corporate support. This position oversees a contract grants manager, and other development consultants as needed, with the opportunity to expand the department in proportion to the vision of growth for the organization's fundraising work.
The Contract Grants Manager will support the fundraising team, led by the Interim Development Director, while we work to hire a full-time Director of Growth. The position does not oversee any staff and will conduct fundraising work on behalf of the organization with some support from program and communications staff, as well as the Leadership Team. The successful fundraiser at Open Signal will push to create fundraising models that embrace Community-Centric Fundraising Principles and challenge traditional funder/nonprofit power dynamics.
Full job descriptions and instructions to apply can be found on our Indeed page.
Open Signal is An Equal Opportunity Employer
We will not discriminate and will take affirmative action measures to ensure against discrimination in employment, recruitment, advertisements for employment, compensation, termination, upgrading, promotions, and other conditions of employment against any employee or job applicant on the bases of race, color, gender, national origin, age, religion, creed, disability, veteran's status, sexual orientation, gender identity or gender expression.
← Return to index