Open Signal's Lobby is Getting a Makeover!
May 08, 2023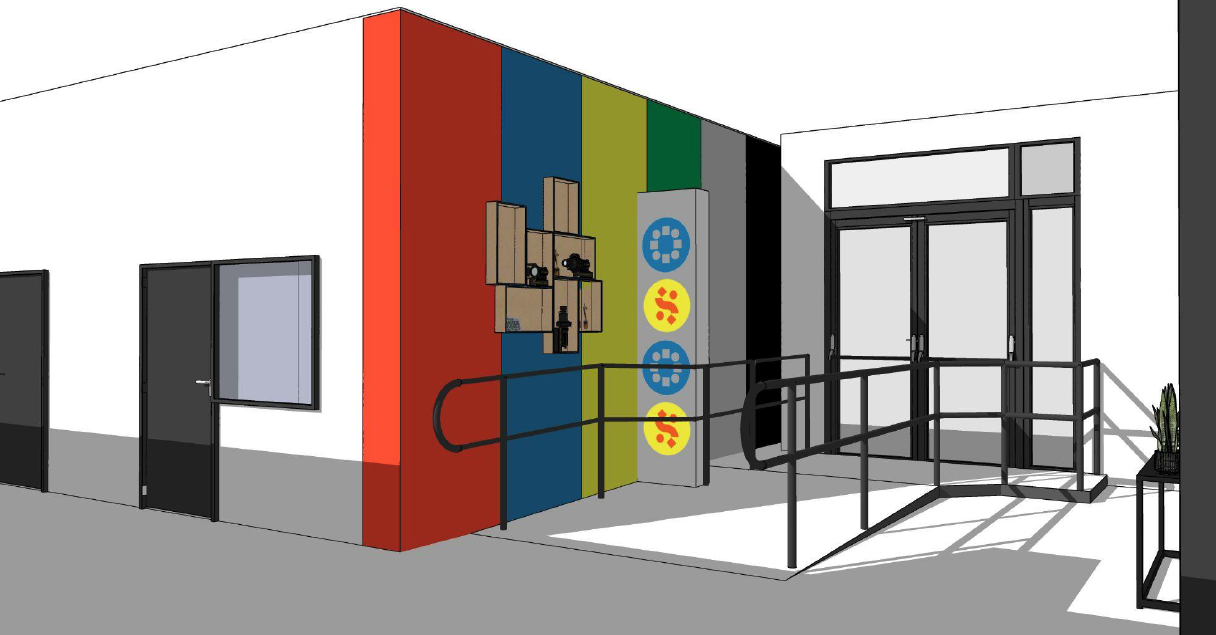 Our lobby is getting a makeover! We're working with local interior designers Andrea de la Vega and Stephanie Balbin to bring some warmth and color to our communal spaces at Open Signal. Expect two new interior murals, a fresh paint job, an updated entryway and comfortable areas to work collaboratively and independently.

In 2017 we remodeled the lobby, and in the years since we have heard the need to make better use of our space. With this makeover we are focused on making the space feel like a creative home for local media makers and better meet the needs of our community. Back in February of this year, we asked our members and partners for ideas and feedback to guide this process, to move towards our goal of having our space feel more welcoming and better facilitate collaboration. We heard you, and are making sure to incorporate feedback in every step of the process.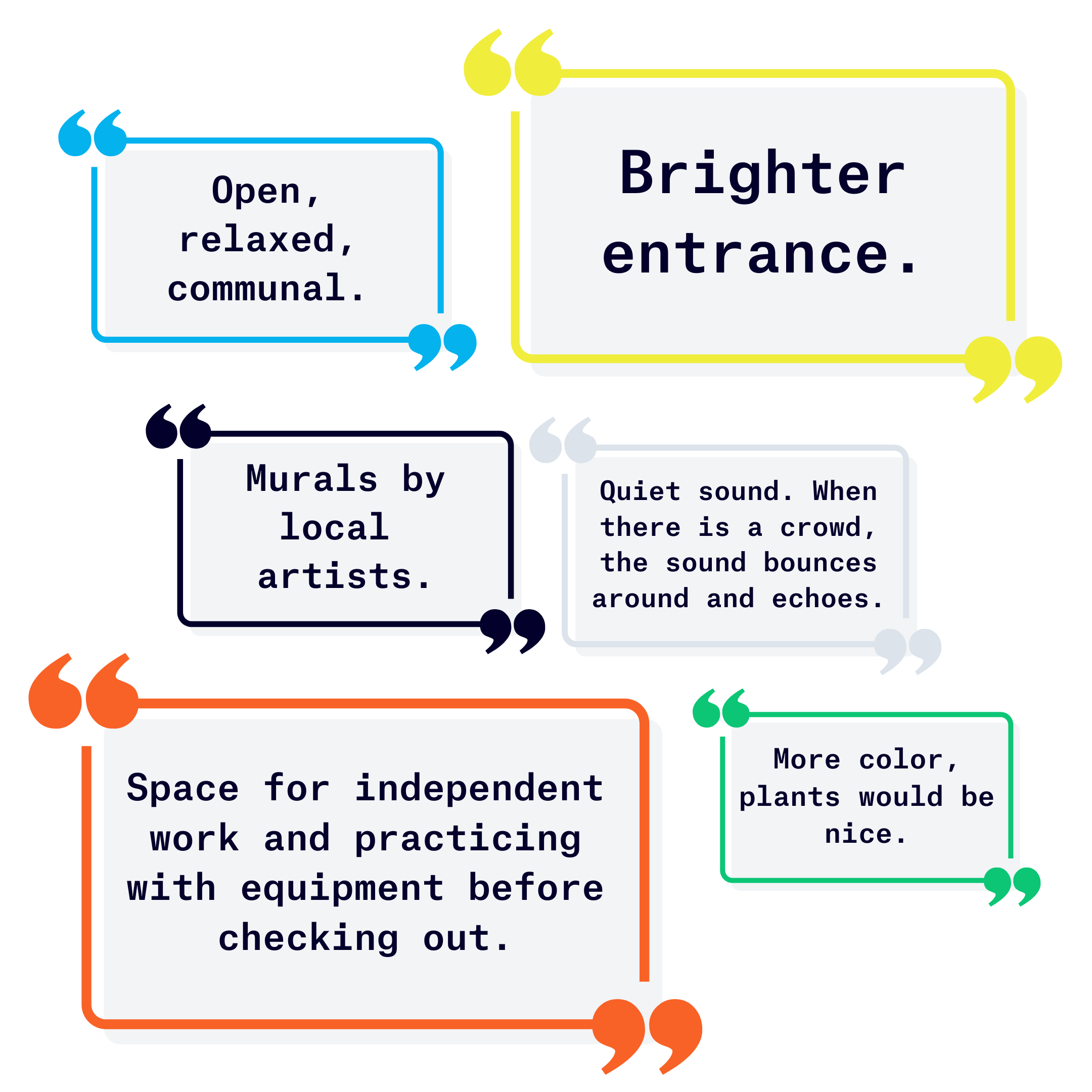 Responses from Open Signal members.
Much of the feedback we received expressed that people want to see more color in the lobby and better representation of those at the heart of our organization, the community of creatives that contribute their time and talent. Recommendations included murals by local artists, photos of our members and staff, TVs with our channels and work by media makers in our programs playing, comfortable seating and more plants.

Andrea and Stephanie have created some concepts for the lobby, and we are now in the process of fine tuning the design to begin installing at the end of the month. How are we incorporating the requests we heard?:
"Brighter entrance." "More color, plants would be nice." We are giving the space a new paint job, to bring some much needed colors to our walls, and some new plants will make the cafeteria their home.
"More art!" A new mural from local artist Nia Musibi will liven up our lobby.
"Pictures of Open Signal staff." A photo display featuring the team at Open Signal will be added to our entryway. We're also making sure we decorate our space with pictures and work from our members (including new TVs to show our channels).
"The sound bounces around and echoes." Acoustic paneling will be installed throughout the lobby to absorb sound and reduce echoing.
"Space for independent work and practicing with equipment before checking out." "Open, relaxed communal." Furniture will be moved around to create places for independent work, collaboration, and taking a break.
"Things to read." The cafeteria will be home to a new media library, featuring a variety of books and resources relevant to the creative process.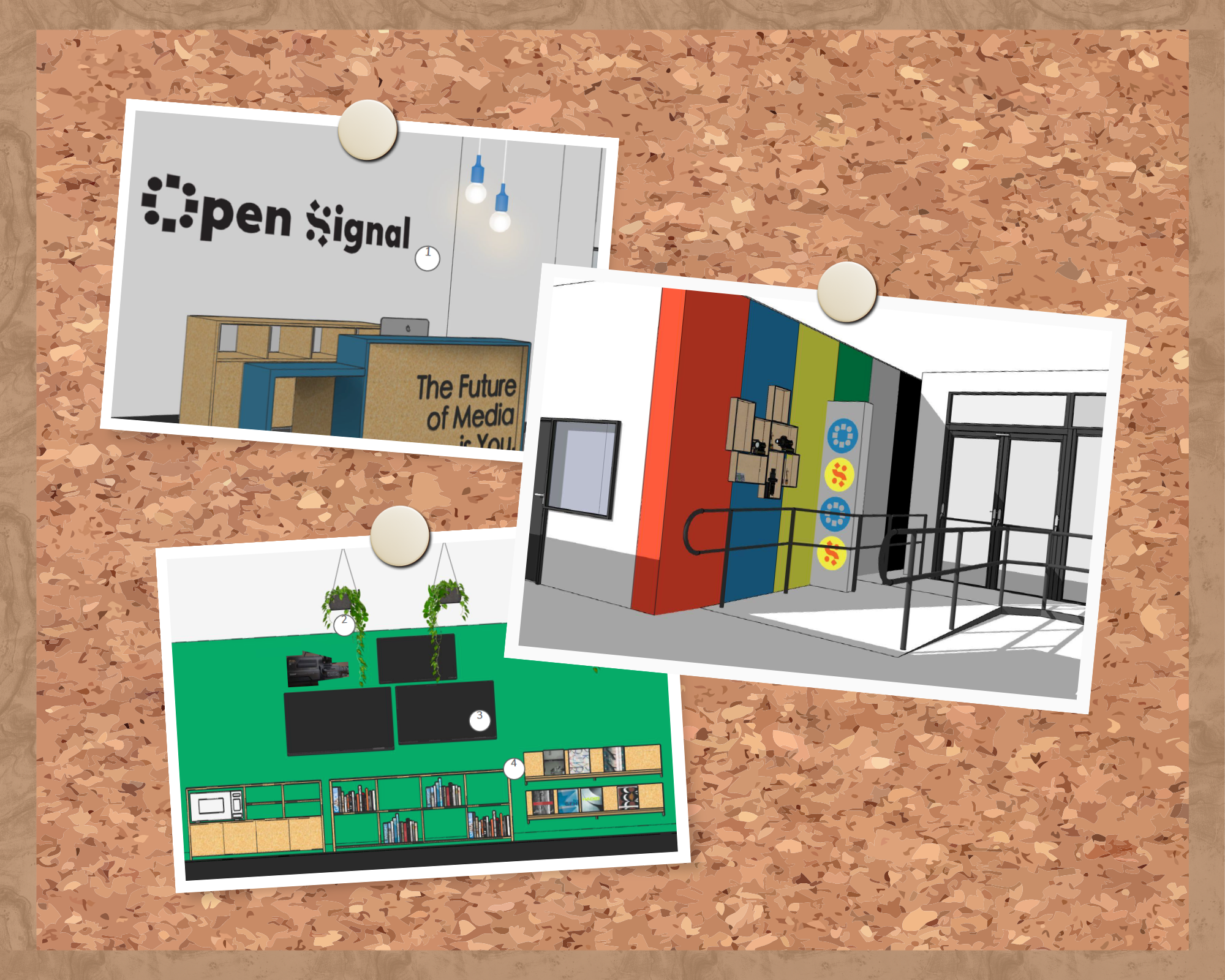 Lobby concepts by Andrea de la Vega and Stephanie Balbin.

Local artist Nia Musiba (knee-uh moo-see-buh) will be painting a large-scale mural in the main lobby space. Nia is an ant-loving, asparagus-hating multidisciplinary creative based in Portland, Oregon with a lifelong commitment to diversifying art and design spaces.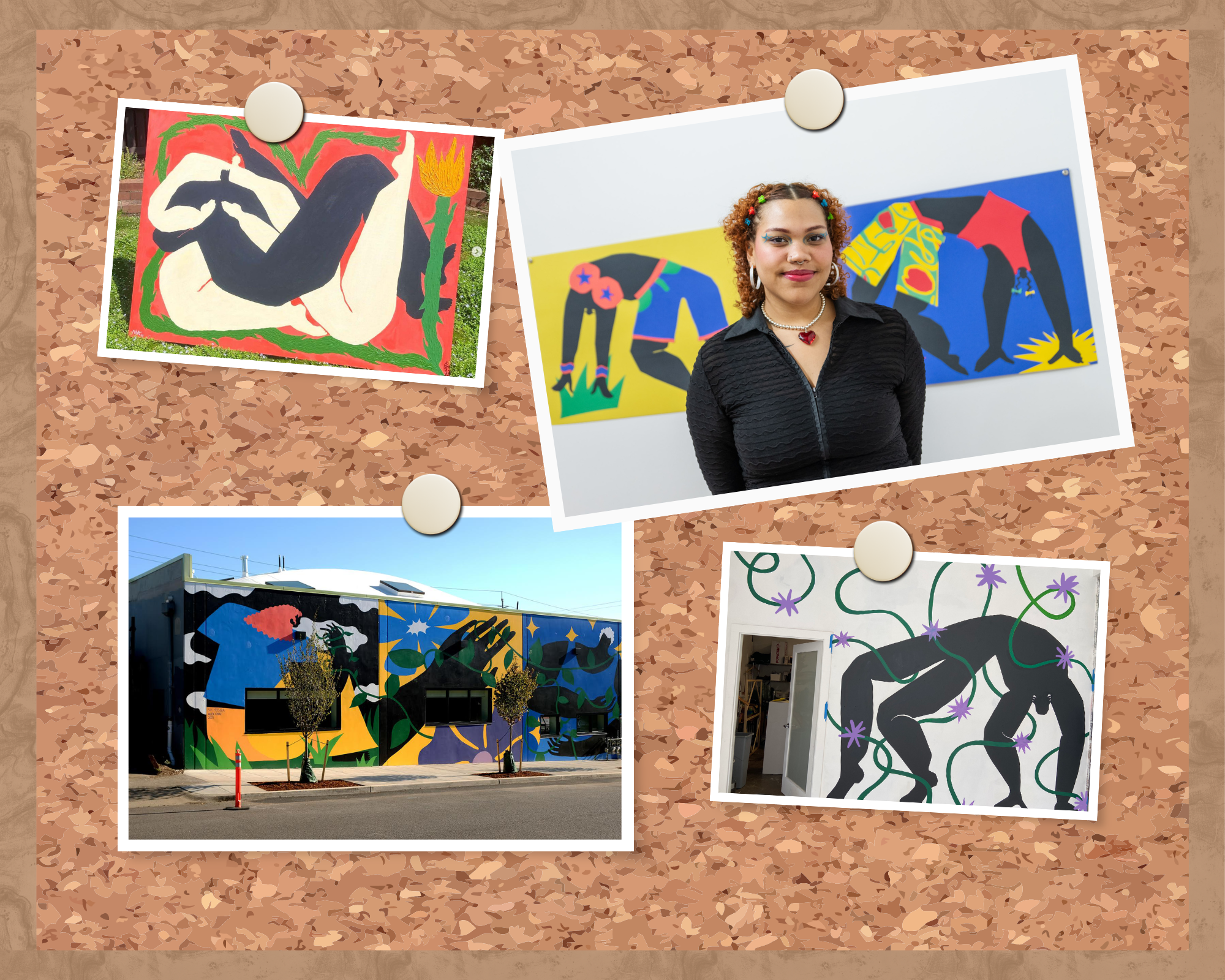 Photos of Nia and past work courtesy of the artist.

Work in the lobby will start the third week of May and continue through June (edit: we will be completing our redesign in August). We'll keep it business as usual at Open Signal, but expect some activity as we paint and move things around. Keep an eye out for our new look!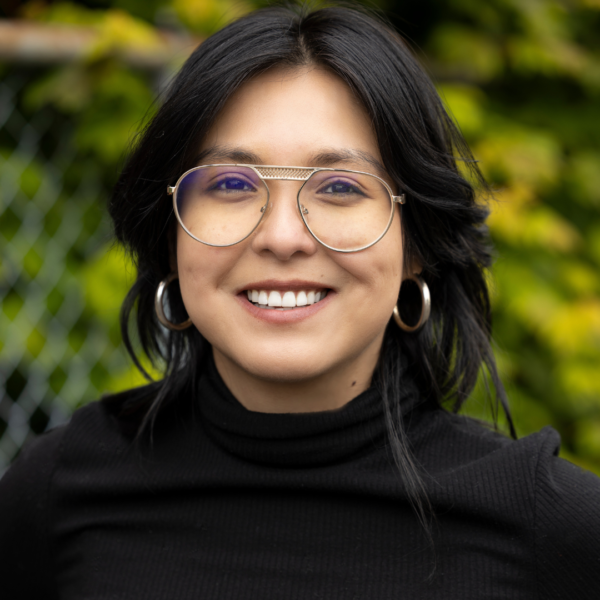 Daniela Serna
Communications Manager
daniela [at] opensignalpdx.org
Pronouns: she/her/hers, they/them/theirs

¡Yo hablo español!
I work in our Strategy & Development department, managing Open Signal's digital and print presence, and developing strategies to support the organization through clear and transparent public communications.

Outside of work, I am dedicated to resource sharing and skill-building in Portland's arts and music scene, organizing gatherings and workshops to hold space for and increase the visibility of BIPOC, women and and nonbinary artists. 
← Return to index