Help Us Make Our Match by July 31st!
July 12, 2022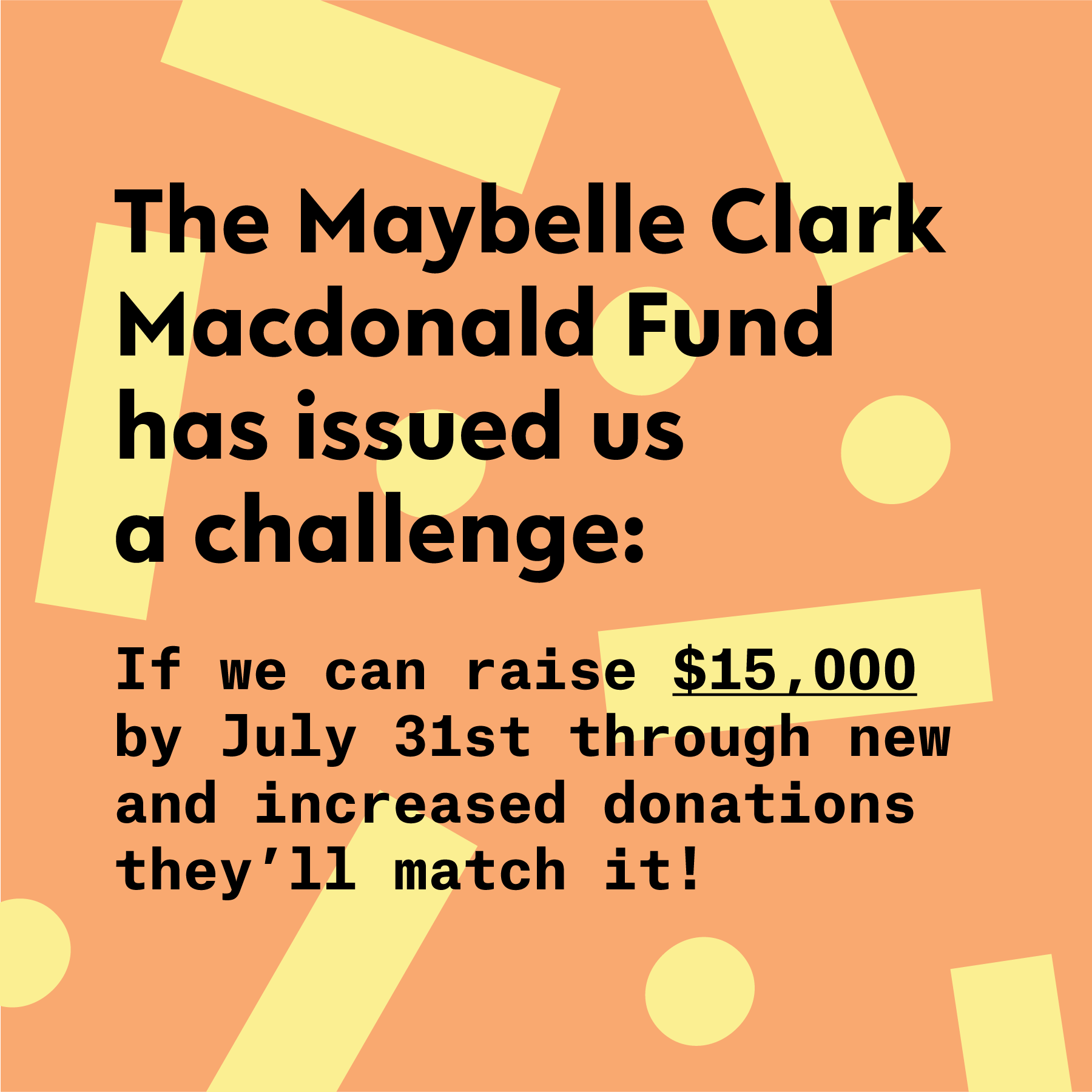 We've been issued an exciting challenge by the Maybelle Clark Macdonald Fund: if we can raise $15,000 through new and increased donations they'll match it. A donation of $25 becomes $50!
Your donations help keep Open Signal's programs free for media makers who are excluded in mainstream media. They also make you a member of our community of creatives, activists and dreamers — which includes invites to our monthly Signal Shares (featuring guest artists, skill shares and more).
With your help we're able to support storytellers with one-on-one customized training, access to industry-standard equipment, and dedicated facilitators who commit to seeing productions through from storyboard to final cut. We believe that together we can make vital, lasting change in the media landscape.
Already an Open Signal member? You can help us make our match by upping your donation amount. Or, create your own match campaign through our Give Lively page and inspire other media activists in your circle to give!
Create a pledge page and have your friends meet your match! The person who raises the most money with their friends will receive a trophy — yes, a literal trophy — from our neighbors at Bardy Trophy.
Join us in this work and see your impact multiplied today!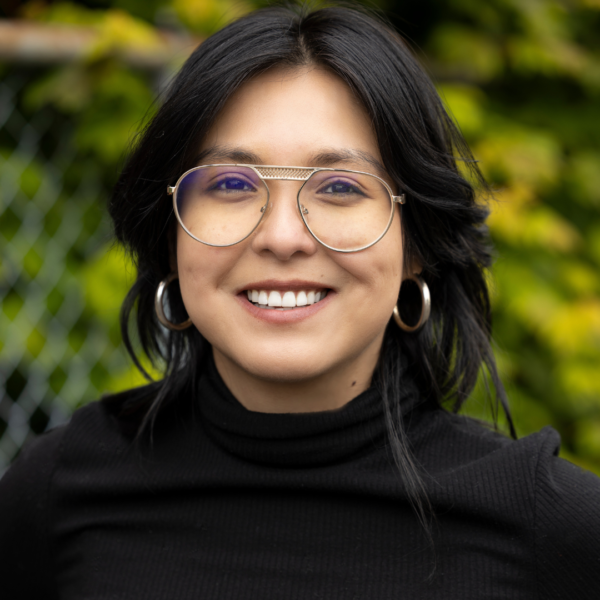 Daniela Serna
Communications Manager
daniela [at] opensignalpdx.org
Pronouns: she/her/hers, they/them/theirs

¡Yo hablo español!
I work in our Strategy & Development department, managing Open Signal's digital and print presence, and developing strategies to support the organization through clear and transparent public communications.

Outside of work, I am dedicated to resource sharing and skill-building in Portland's arts and music scene, organizing gatherings and workshops to hold space for and increase the visibility of BIPOC, women and and nonbinary artists. 
← Return to index