Media Education Tracks
September 10, 2018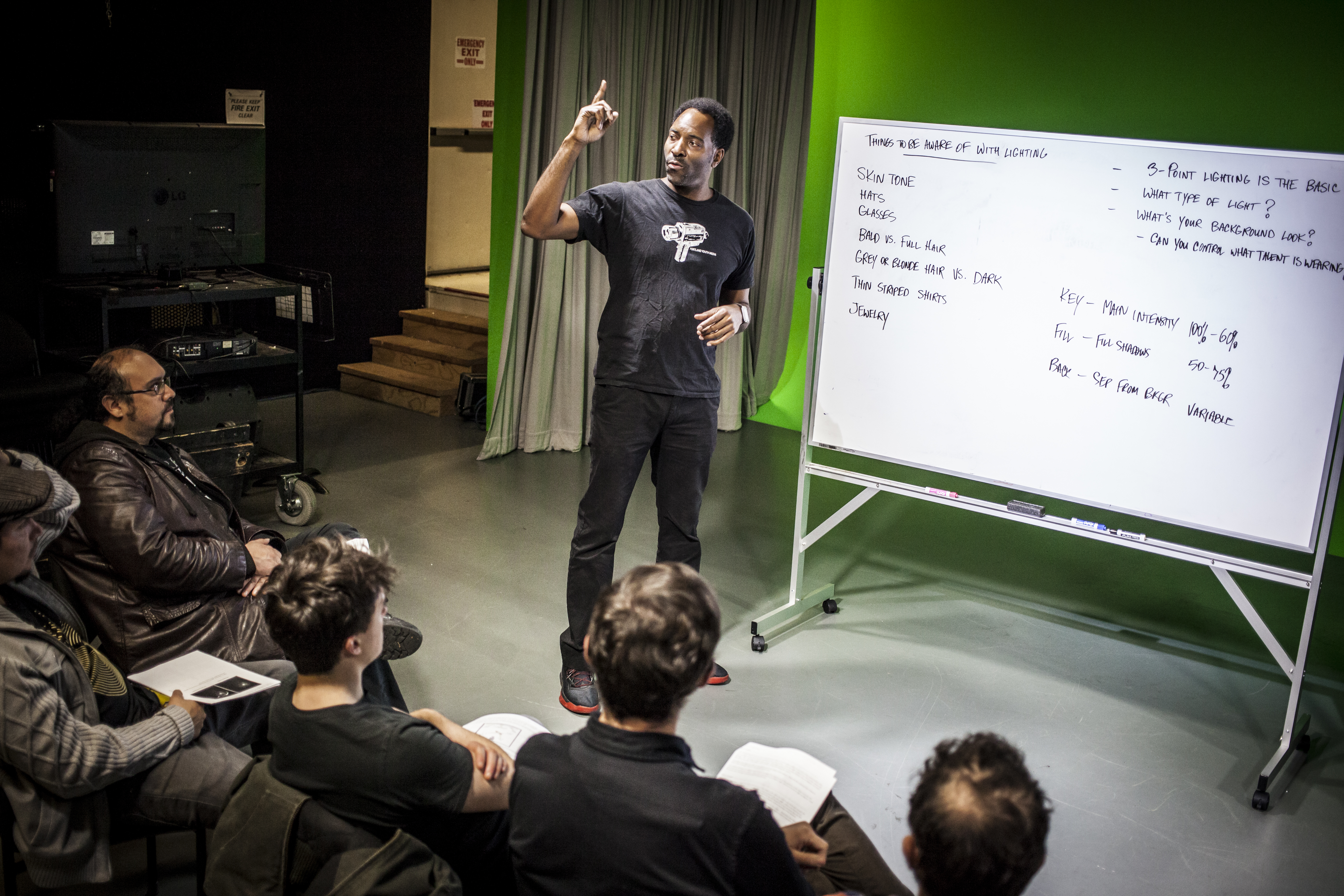 Open Signal offers media education tracks for our Video Production, Studio Production, Post Production, Experimental Media and Animation & Visual FX classes — allowing students to progress from introductory to advanced skills throughout the course of the season.

Read on about each track:

Video Production (Ages 16+)

Our Video Production track offers classes for everyone from new filmmakers to seasoned creators looking to hone their craft.

Kickstart your understanding of basic filming and editing techniques, preparing you to jump onto a film set or take on your own projects. Whether you're working on a narrative film, a documentary, a web series or your YouTube content, our Video Production track will build a solid foundation for your work.


Studio Production (Ages 16+)

Our Studio Production track will prepare you for broadcasting on Open Signal's cable channels and beyond.

Learn skills that will equip you to make your own TV show or work on a crew, including the basic operation of cameras, lighting and audio, as well as green screens, chroma keying, streaming and even multi-camera production techniques.

This track will certify you to book time in our HD studios—perfect for large productions, talk shows, music videos, comedy and more—and get you set to apply for a series hosted on Open Signal's cable channels!


Post Production (Ages 16+)
Post Production will help round out your skills in transforming your footage into a completed project.

Classes in this track explore techniques in editing, color correction, sound effects and more—helping you add the final touch to your movie.


Animation & Visual FX (Ages 16+)

Train to become a well-rounded animator and visual FX artist with our Animation & Visual FX Track.

Amp up your video productions with stop-motion and computer generated imagery, all the while exploring the world of 2D and 3D animation by creating backgrounds, characters, landscapes and animating text.

This track is not just for animators; adding animated or moving elements can help create a personalized look to your films. Our Photoshop classes will also give you fundamental skills that can be utilized in several creative software.

Experimental Media (Ages 16+)

Expand and enhance your approach to filmmaking with our Experimental Media track, designed for both introductory and advanced creatives to use new and experimental methods of media creation.

Manipulate video with an analog processor, create your own signal with a video synthesizer and learn how to use video projectors to create exciting art installations. We also have workshops that teach you how to add interactive elements to your media using creative coding techniques.

Whether you're a filmmaker, musician, animator, visual or performance artist, this track will help you integrate experimental methods of media creation into your practice.


← Return to index