Introducing Our Media Education Tracks
November 16, 2017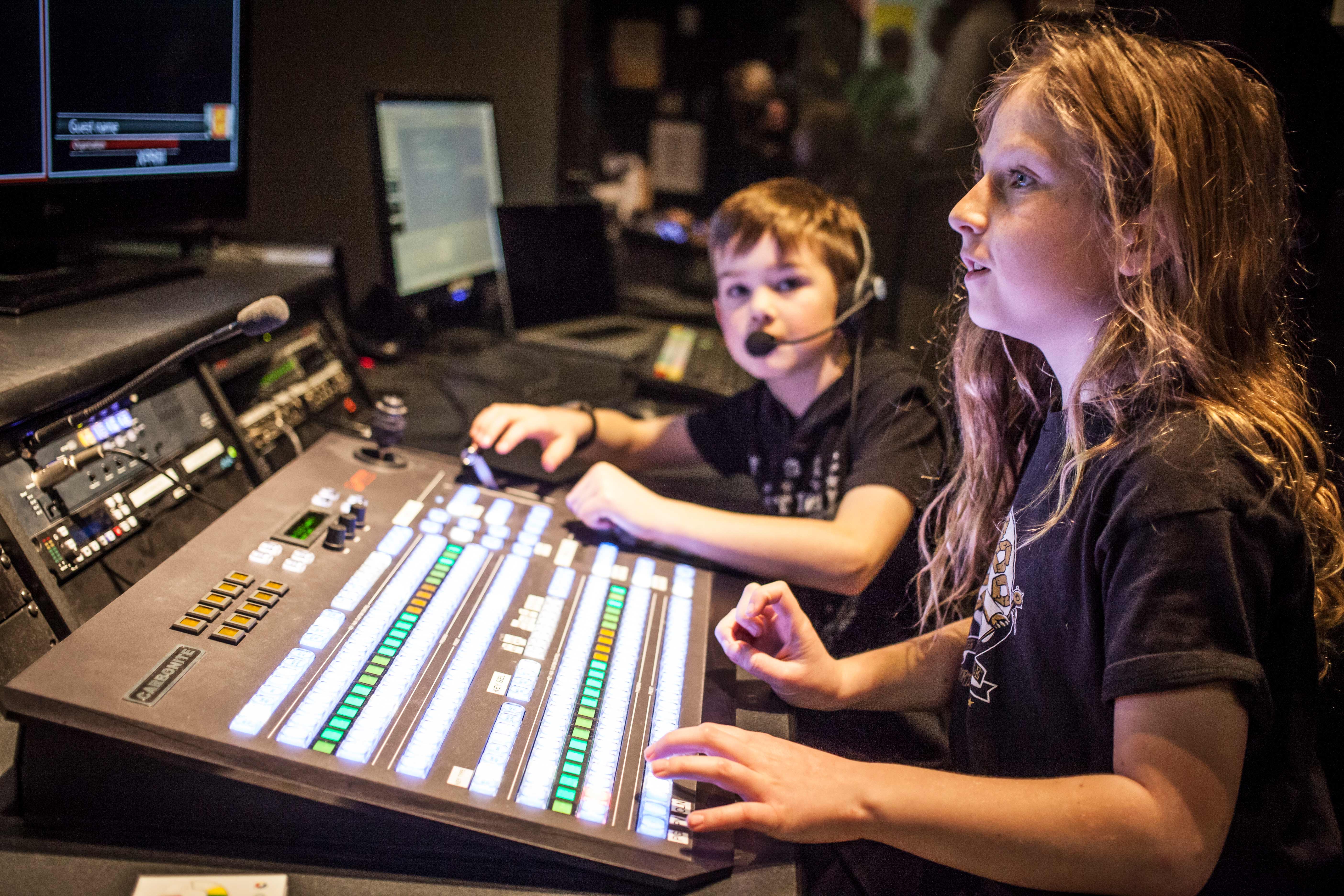 Next season, we are introducing media education tracks for our Video Production, Studio Production, New Media and Animation & Visual FX classes — for students to progress from introductory to advanced skills throughout the course of the season.

Read on about each track:

Video Production (Ages 16+)
Our Video Production Track will kickstart your understanding of basic film and editing techniques, preparing you to jump onto a film set or take on your own projects.

If you want to start with our one-of-a-kind iPad kits, we recommend taking The Instant Filmmaker. For more in-depth training on camera techniques, start by selecting between The Power of Framing, Intro to Cinematography and Cinelatinx Sin Fronteras: Una Introducción (for Spanish speakers) and pair it with either Intro to Editing with Adobe Premiere or Final Cut Pro X.

Follow this up with Advanced Camera Production, Narrative Filmmaking or Advanced Music Video Production for an even greater understanding of the craft . Finally, boost your editing skills with Advanced Editing and Creating Mood: Introduction to Color Correction.

For those who want greater production value, we also offer Field Production Jib Certification—giving you access to more industry standard equipment.


New Media (Ages 16+)
Whether you're an introductory or advanced filmmaker, studio producer, animator or visual FX artist, our New Media Track will help you use new and experimental methods of media creation.
Start by learning the basics of interactive video programming with Music and Video Programming with MAX/MSP/Jitter, then take Video Installation to explore how video projectors can be used to create immersive audience experiences. End the season with Experiments in Analog Video, a workshop that allows you to distort and abstract your videos through Open Signal's collection of analog video processors.


Animation & Visual FX (Ages 16+)
Train to become a well-rounded animator and visual FX artist with our Animation & Visual FX Track.

Whether you are furthering your post-production skills for video or preparing to enter the world of animation and visual FX, we recommend starting the season with Motion Graphics in After Effects.

Within this track, you can explore stop-motion animation with our Animating the Subconscious workshop, followed by Animating Physics.

Further your computer animation skills with 2-D Animation with Toon Boom, followed by After Effects: Art in Motion and Intro to 3-D Graphics with Blender.

End the season by integrating Photoshop into your workflow with After Effects: Matte Painting, followed by After Effects: Puppet Animation.


Studio Production (Ages 16+)
Our studio production track is designed to prepare you for broadcast on Open Signal's cable channels and beyond.

Start the season with Intro to HD Studio Session #1 , where you'll become certified to volunteer on existing Open Signal productions with basic camera operation, lighting and sound recording skills.

Book your own studio time after completing Intro to HD Studio Session #2, where you'll learn chroma keying, graphic creation and multi-camera production techniques.

This will set you up to submit a 30-minute show idea or participate as a crewmember in our citizen journalism-focused We ARE the Media: HD Studio Project.

Finally, our advanced Expert Studio Certification workshop will make you a pro with our state-of-the-art studios. To take your studio skills to off-site productions, take our Studio On The Road: Multi Camera Unit workshop.

← Return to index