Meet Ariella Tai and Fernanda D'Agostino, Summer New Media Fellows
June 20, 2017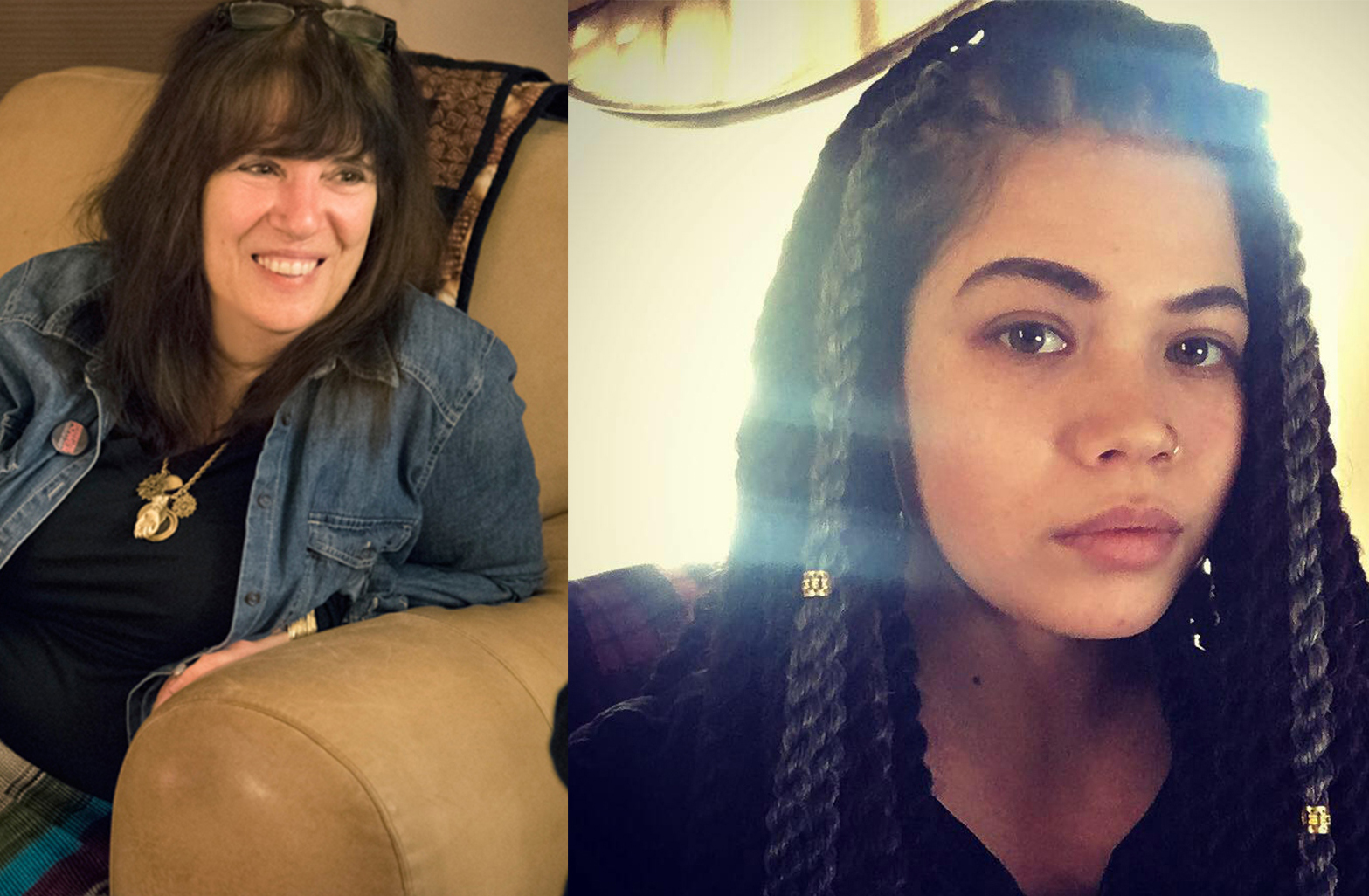 We're honored to announce our Summer 2017 New Media Fellows, Fernanda D'Agostino and Ariella Tai.
An internationally-acclaimed artist whose work has been written about by ArtForum and The Seattle Times, Fernanda D'Agostino has completed twenty-five public commissions and sixteen solo exhibitions, many incorporating moving images in novel ways. She has exhibited her work nationally and internationally, and has been honored with a Bronson Fellowship, a Flintridge Foundation Fellowship and grants from the National Endowment for the Arts and The Andy Warhol Foundation.

Ariella Tai, a Portland-based video essayist, film scholar and programmer from Queens, New York, has curated programs for the Portland Black Film Festival, the Cascade Festival of African Films and "they said don't bring her home," a film and performance series supported by a 2015 Precipice Fund award.
During their 10-week residencies at Open Signal, Tai and D'Agostino will participate as both students and teachers in our educational programming, utilize Open Signal's space and resources to create work for a culminating media exhibition and, on July 10, deliver a free, all-ages artist talk.
At the talk, Tai will discuss the coded ways in which black viewers often must look through or outside of the narrative in order to achieve authentic, affirming or reactive readings, talking about the formal and aesthetic techniques employed in black film and performance to subvert the politically flawed narratives necessary to the financial and cultural longevity of the larger work.
D'Agostino will discuss her recent works, "The Method of Loci" and "Generativity." In 2012, Fernanda received a Ford Family Foundation Grant to fund her installation, "The Method of Loci," a multi-chambered interactive video installation that she began developing during her residency at the American Academy of Rome. Later that year, during her residency at Can Serrat International Artists Center in Barcelona, she projected work in progress from "The Method of Loci" on the cliffs and ruins of Mont Serrat.
Fernanda's latest immersive installation, "Generativity," was exhibited in Seattle at Suyama Space in 2016, and integrated a performance by acclaimed Montreal-based choreographer Isabelle Choiniere.


About Open Signal's New Media Fellowship Program:

Open Signal's New Media Fellowship is a new, on-site 10-week residency for artists and mediamakers, which provides them with access to Open Signal's equipment, studios and resources.
This fellowship immerses artists in a culture of independently-produced media as they develop their practices. Throughout their residencies, New Media Fellows collaborate with Open Signal staff and producers to create new work and provide innovative programming to our community.


Learn more at opensignalpdx.org/opportunities. The deadline to apply to be a Fall New Media Fellow is July 15, 2017.
Thank you to the Regional Arts & Culture Council for supporting this program.

← Return to index