New Exhibition: Narrowcast Compiles Archival Material For Lobby Showcase
August 30, 2017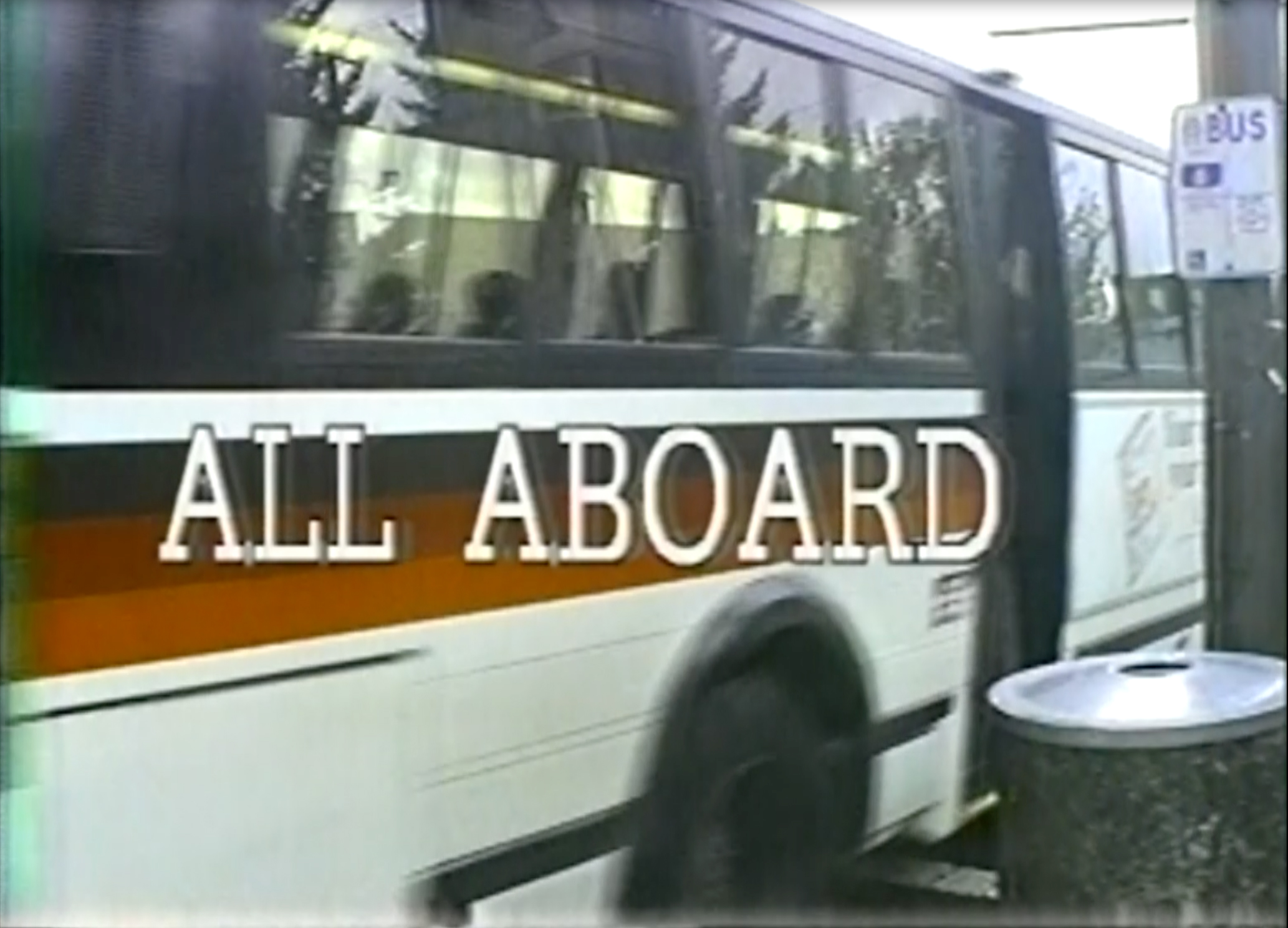 Narrowcast, a multi-channel exhibition featuring the work of Open Signal producers over the span of the past 35 years, kicks off this week in Open Signal's main lobby. It is a morphing exhibition reflecting the incredible breadth of content from our community.

Its first phase runs until September 17, 2017. Following this, a new phase will run from September 20, 2017 to October 21, 2017, showcasing another collection of content.

Open Signal is accepting submissions and nominations for Narrowcast's second phase, due by September 10, 2017. Find more information on our Opportunities page.


Full details below:

Narrowcast:
An installation of Hyper-Local Broadcast Content of Open Signal's Past and Current Producers
August 26, 2017 - October 21, 2017
Description: (v) to transmit a television program, especially by cable, to a comparatively small audience defined by geographical location.

Narrowcast is a multi-channel exhibition featuring the work of Open Signal producers since its inception. From Portland Cable Access, to Portland Community Media, to Open Signal: Portland Community Media Center, there have been thousands of Portland creators who have produced content for our channels.

Long form, short form, narrative, experimental, and talk shows--we've had it all coming out of our studios and transmitted to a public audience on our 5 cable channels.

Cable Access television is the last bastion of Free Speech, allowing citizens to assert their views and identities between commercial broadcast or corporate media. Join us as we reflect on the contributions of our producers and community.


Narrowcast: Phase 1
August 26 - September 19, 2017
Featuring work by:

Rest, Not Arrest
Nili Yosha
2017
0:04:34

Harvest Time Ministries- Hurricane Katrina Relief
Series: Harvest Time Ministries
Pastor Mary Overstreet
2010
0:58:35
Compleat Camcorder 2
Frank Mahoney
1994
0:29:33
Flying Focus 25 years: One Year Busiversary (1991-1992)
Dan Handelman
1992
0:30:04
Native Night Out 2: Buff tha Stuff
Sean Cruz
2016
0:01:38
Ghetto Rise Media 06-30-17
Series: Ghetto Rise
Elijah Jefferson
2017
1:00:00
Straighttalk – Tribute to T. Ed Drummonds and Ben "Flaps" Bery
Series: Straighttalk
Tony Brown
2014
0:59:51
Dinner Bells
Benjamin Arthur Ellis
2002
0:19:52
Persian New Year
Series: My Iran
Seyed Mostafavi
2017
0:59:59
Discovering Our Story: 05-07-17
Series: Discovery Our Story
Tim Burgess & Rose High Bear
Like Humans
Amy Chiao
2016
0:09:01
Best of the Chess Show: Cheesy
Clinton Wittstruck
1997
1:00:04
In-light-in-mint, Episode 8: Renaissance Guitar and Virtual Reality Applications
Series: In-light-in-mint
Ann Kasper
2017
0:59:15

Want to submit your work (or a work you admire) for Narrowcast's second phase? Head over to our Opportunities page and contact us by September 10, 2017.
← Return to index