Open School North + Kello Goeller Exhibition
April 19, 2017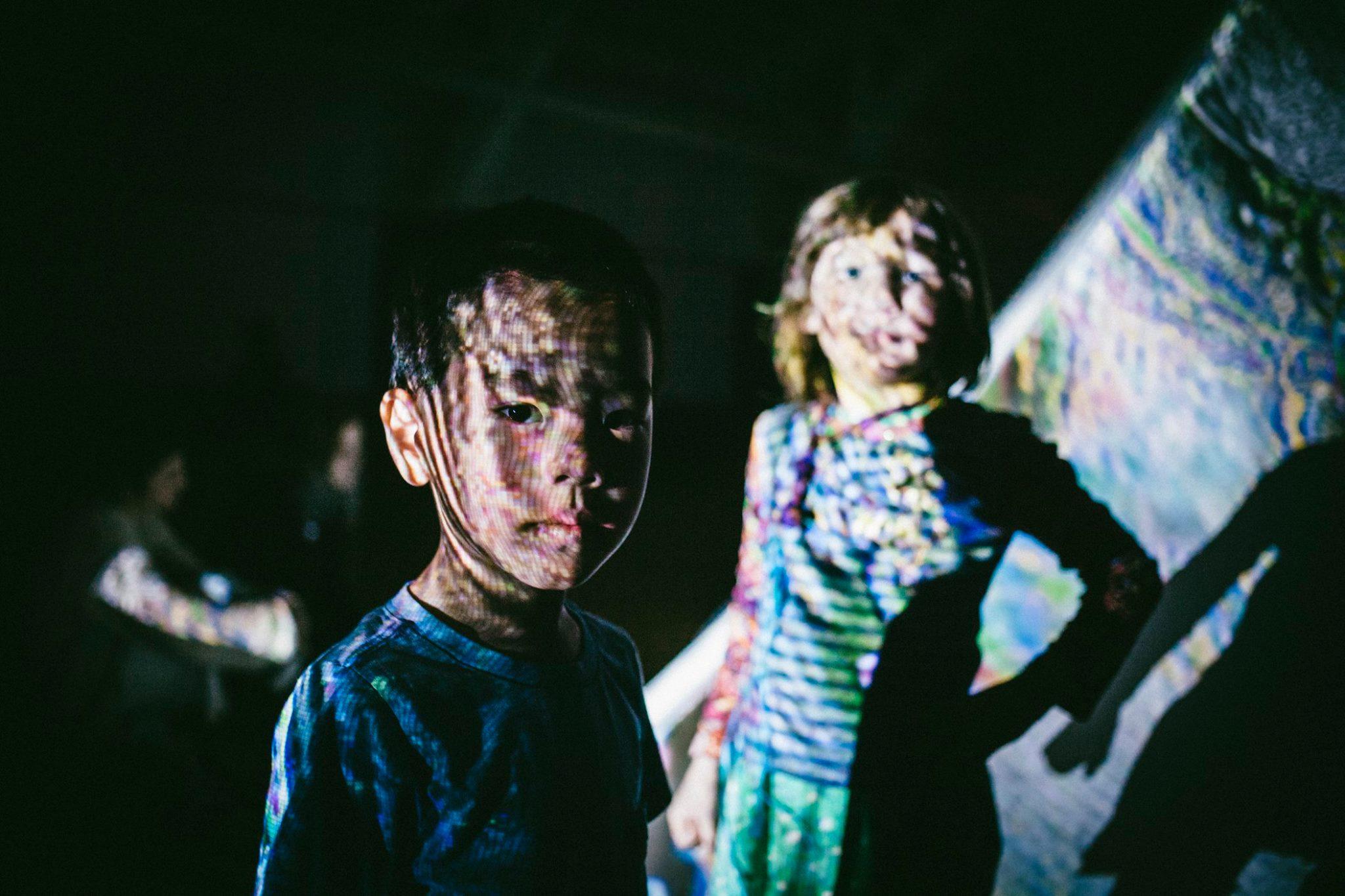 At an April 13 exhibition, we celebrated Open Signal artist-in-residence Kello Goeller's work with Open School North students, featuring "i/me/you/we are infinitely unique together," their culminating project together.

After learning that their bodies are fractalline in structure, the middle school students created kaleidoscopic animations inspired by the prompt: What makes you infinite?, which were displayed via a ten-foot-tall, twenty-foot-wide sound-reactive pyramid, with video projections visible from both the outside and inside of the structure.
See Kello's past work on their website, kelloworld.com. This residency was a joint project of Open Signal and The Hollywood Theatre.
Photo credit: Sam Gehrke. See more photos here.
← Return to index