Open Signal and Lower Boom Select POST-TRUTH Artists
July 24, 2017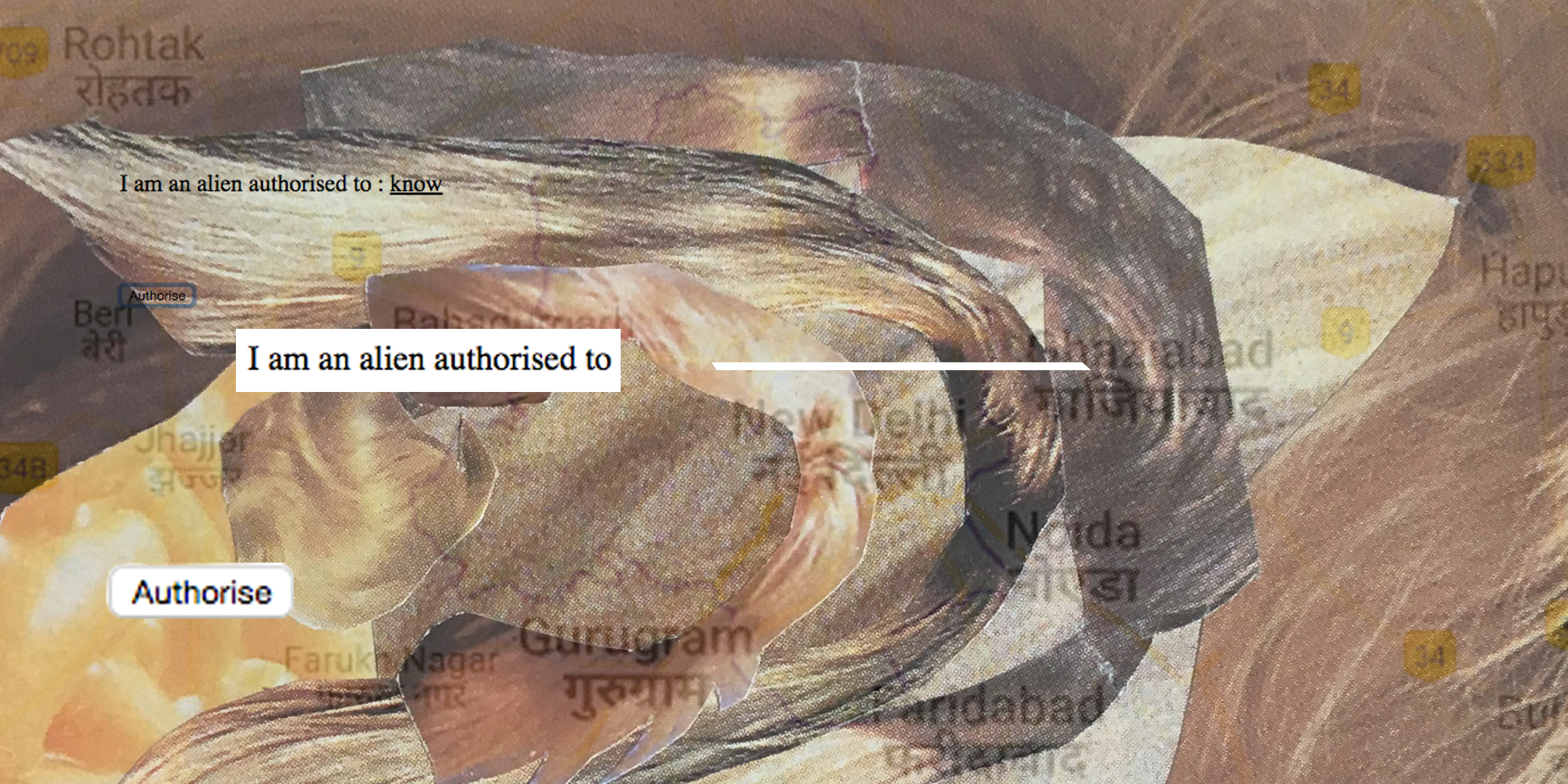 In 2016, Oxford Dictionaries selected "post-truth" as the international word of the year, after the contentious "Brexit" referendum and an equally divisive U.S. presidential election caused usage of the adjective to skyrocket.

In response to our new post-truth political landscape, Open Signal and Lower Boom invited local mediamakers to submit proposals for original work on the theme of post-truth, which would be funded with $1,000 stipends.
A jury selected five projects by regional artists to award, granting stipends to Tabitha Nikolai, Dawn Jones Redstone & Brenan Dwyer, Garima Thakur, Carl Diehl and Niema Lightseed.
In addition to being featured on Post-Truth-World.com and Open Signal's cable channels, the finished pieces will be presented at a screening on Friday, Nov. 3.
Selected works:
"I Am an Alien," by Garima Thakur, a hypertext non-linear web-based project that plays with the language used on immigration Visa forms like the I-99 and DS-160, which describes an immigrant's status as an "alien allowed to work".
"Crop," by Niema Lightseed, a multimedia exploration of transtemporal slavery via poetry and video that raises awareness of modern slavery.
"Nemesis," by Dawn Jones Redstone & Brenan Dwyer, a short comedy film investigating white male fragility through a single Scrabble match.
"Ineffable Glossolalia," by Tabitha Nikolai, a virtual environment exploring a historical Nazi book burning, and the clumsy and painful efforts to restore the sense of self lost there.
"The Connective Unconscious," by Carl Diehl, an interactive electronic art installation that dramatically enacts the construction of of online "truths".
RSVP for the POST-TRUTH screening.
Image Credit: Still from Garima Thakur's "I Am an Alien."
← Return to index