Public Advisory: Oregon Statewide Indoor Mask Mandate in Effect Friday, August 13th
August 12, 2021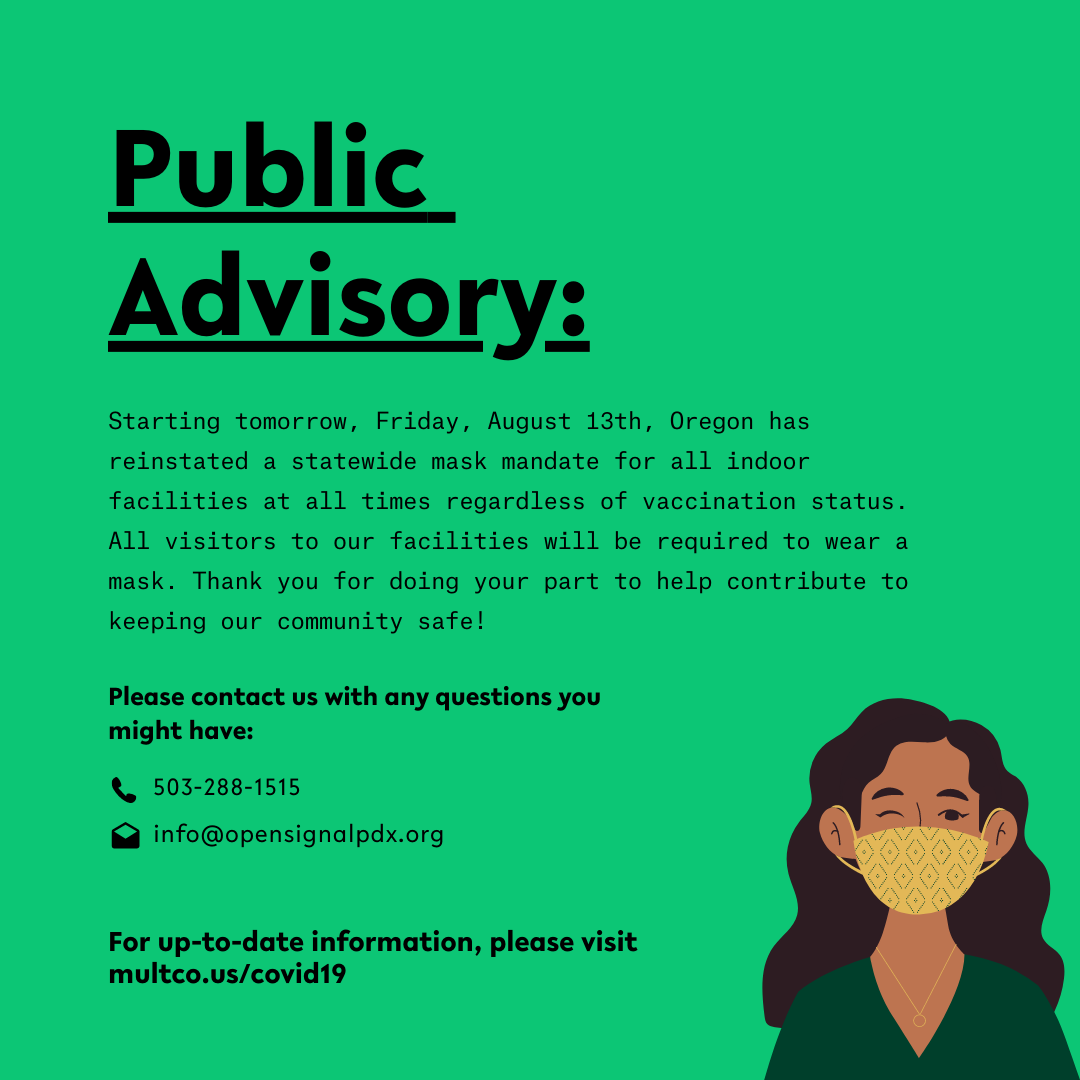 Oregon has reinstated a statewide mask mandate for all indoor facilities at all times regardless of vaccination status. All visitors to our facilities will be required to wear a mask. This applies to anyone 5 and older, and 2 and older if tolerated. Face shields are acceptable for people needing accommodations (and are available in our building). The only exception at this time will be when people are eating or drinking, as well as an option — at your discretion — to have talent remove their masks while they are on camera in our studios. The goal of the indoor mask requirement is to limit the spread of the Delta variant as much as possible indoors, where COVID-19 spreads more easily. Thank you for doing your part to keep our community safe.

For any questions, contact us at (503) 288-1515 or info [at] opensignalpdx.org.
For up-to-date information, please visit multco.us/covid19, or read Governor Brown's statement here.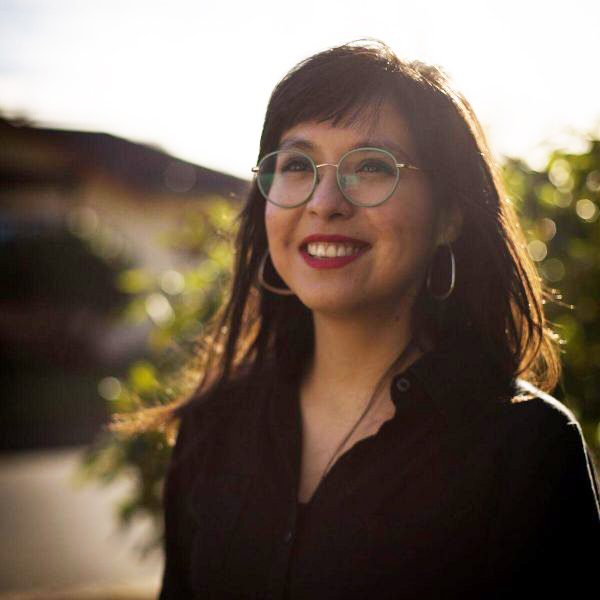 Daniela Serna
Communications Manager
daniela [at] opensignalpdx.org
Pronouns: she/her/hers, they/them/theirs

¡Yo hablo español!
I work in our Strategy & Development department, managing Open Signal's digital and print presence, and developing strategies to support the organization through clear and transparent public communications.

Outside of work, I am dedicated to resource sharing and skill-building in Portland's arts and music scene, organizing gatherings and workshops to hold space for and increase the visibility of BIPOC, women and and nonbinary artists. 
← Return to index