Nsayi Matingou Asks Portlanders to Speak Your Truth
June 12, 2023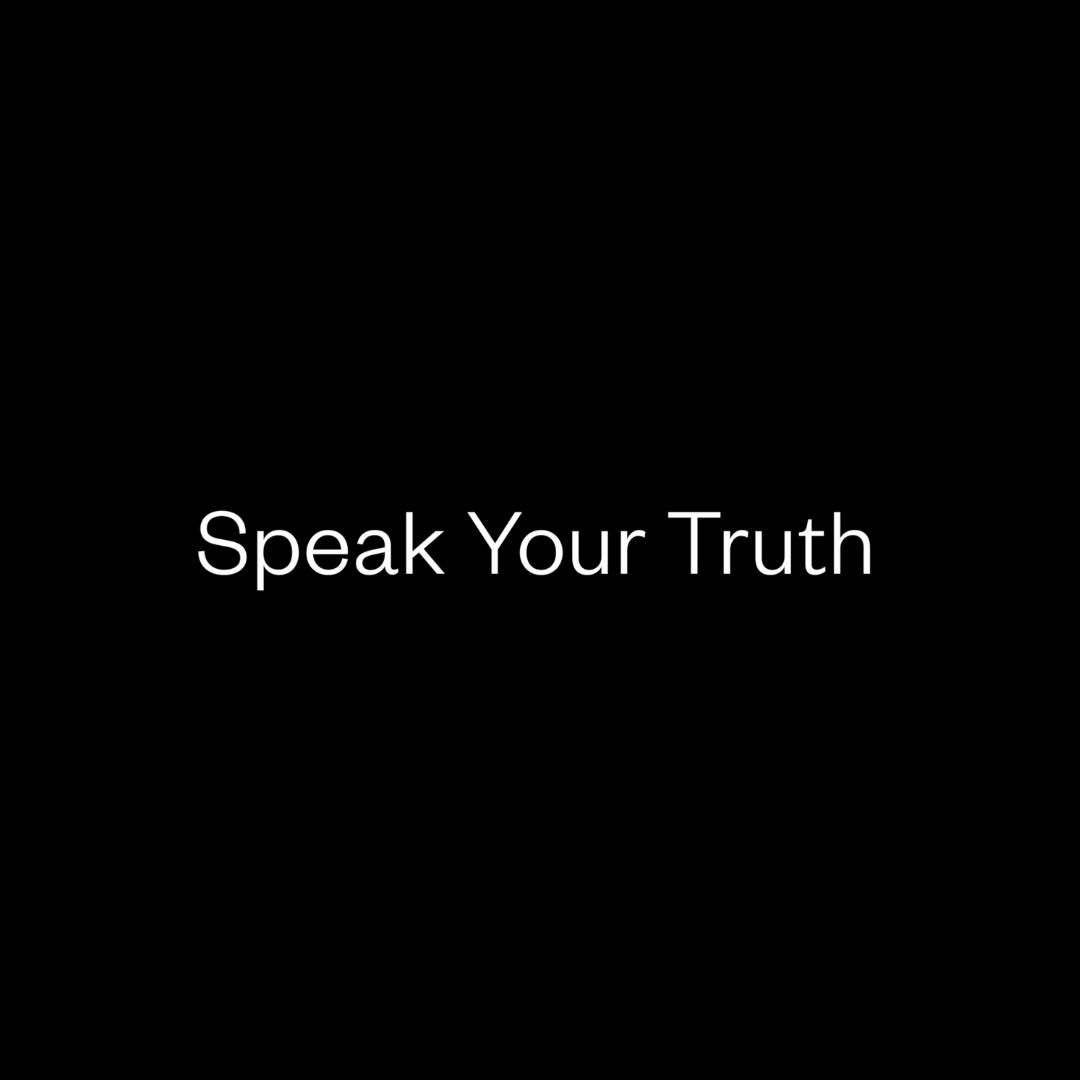 Nsayi Matingou is a Portland-based musician and budding filmmaker. They discovered Open Signal through the call for our Summer 2022 Production Cohort. Having dreamed of working in film since childhood, the cohort seemed like the perfect place to finally start a project that had been on their mind for years.

In college, Nsayi took part in dialogue groups that provided a space to talk about ideas of anti-oppression. They found that these experiences were a positive way to have difficult but important conversations. "I just found I found it heightened awareness, which felt really critical to changing behavior," says Nsayi. "And that was such an eye opening experience for me — ever since I've always wanted to be able to provide opportunities to experience that. I had been thinking about this project where I'm doing interviews with people, really touching the surface of their experience focused on their racial or ethnic identity."
The working title of their project is Speak Your Truth. Inspired by the 1994 documentary Color of Fear, the docuseries features a diverse cast of local musicians, artists, educators and community leaders speaking openly and frankly about their experiences with race and racism in Portland. With Nsayi acting as interviewer, BIPOC and white Portlanders are given space to express and process the complicated feelings that these topics bring up. "It's like you don't really always know that you're having these thoughts until you say them out loud," says Nsayi. "Saying it out loud, hearing it out loud, being able to see other people that look like you or don't look like you saying these things out loud, all of those things felt very important to me."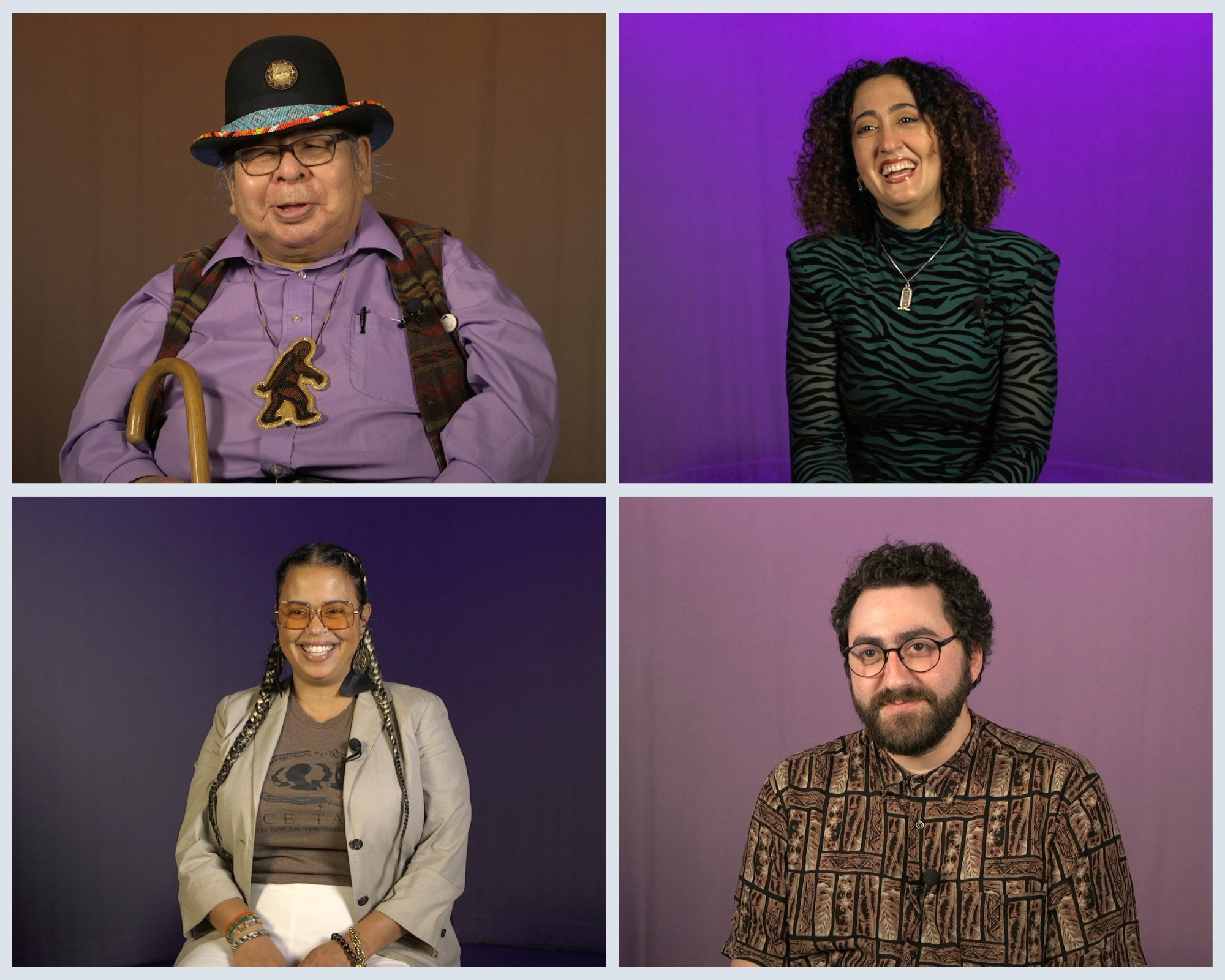 Stills from Speak Your Truth. Pictured: Ed Edmo, Maryam Gabriel, Shaina Pomerantz, Nuri Erdal.
Raised in Portland, they know firsthand how isolating it can be to live as a Black or brown person in a place that prefers to keep the peace when it comes to talking about race. Through this project, Nsayi hopes to reach a diverse audience of Portlanders. "On one hand, my audience is people living here that are Black and brown, that want to hear and see other people like them talking about what it's like to live here, hopefully to feel a sense of connection." Nsayi also made this for white Portlanders, giving them the opportunity to listen, learn, and possibly think a little differently. "I think at first a few people were wondering, why are you including white people? And that's because they're part of the conversation."
The docuseries is produced entirely by Nsayi, their first foray into filmmaking after years in Portland's music scene, performing and touring in bands like Kusikia and the Ghost Ease. From setting up cameras, audio and lighting for the interviews in Studio A, to annotating and editing the footage — Nsayi learned each step of the process with support from Open Signal's Production Cohort, guided by Cohort Facilitator Melissa Salazar. "It's been amazing," they say about their experience in the cohort. "You can just come here, check something out and have something to use. And people are here to answer questions."
Through the production of Speak Your Truth they've learned to let go of perfectionism and embrace the process, approaching the creation of this series like a DIY album. "I was like, you know, we're going to record on tape. The tape might be a little warped. It's not going to be perfect, but sometimes there's beauty in that."
Learn more about Speak Your Truth at tchiminuproductions.com. Attend a preview screening at McMenamins Kennedy School on Tuesday, August 8th at 6:30pm, in collaboration with Race Talks PDX. Watch the trailer below.
---
---
---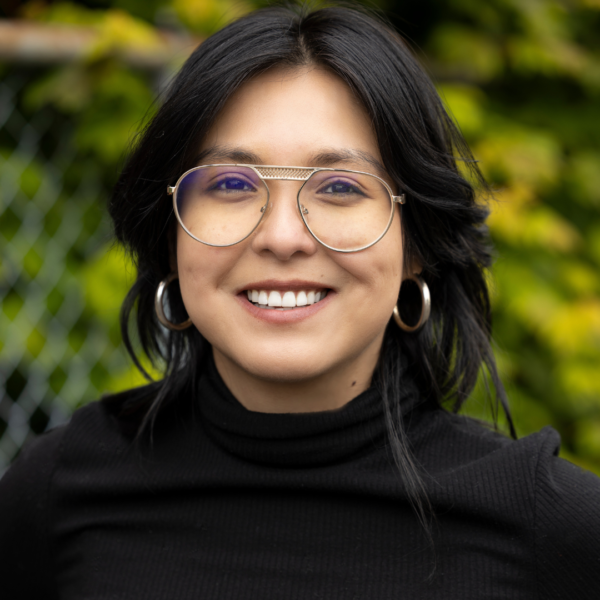 Daniela Serna
Communications Manager
daniela [at] opensignalpdx.org
Pronouns: she/her/hers, they/them/theirs

¡Yo hablo español!
I work in our Strategy & Development department, managing Open Signal's digital and print presence, and developing strategies to support the organization through clear and transparent public communications.

Outside of work, I am dedicated to resource sharing and skill-building in Portland's arts and music scene, organizing gatherings and workshops to hold space for and increase the visibility of BIPOC, women and and nonbinary artists. 
← Return to index