Open School North + Kello Goeller's Residency Opening, we/you/i are infinitely unique together
March 20, 2017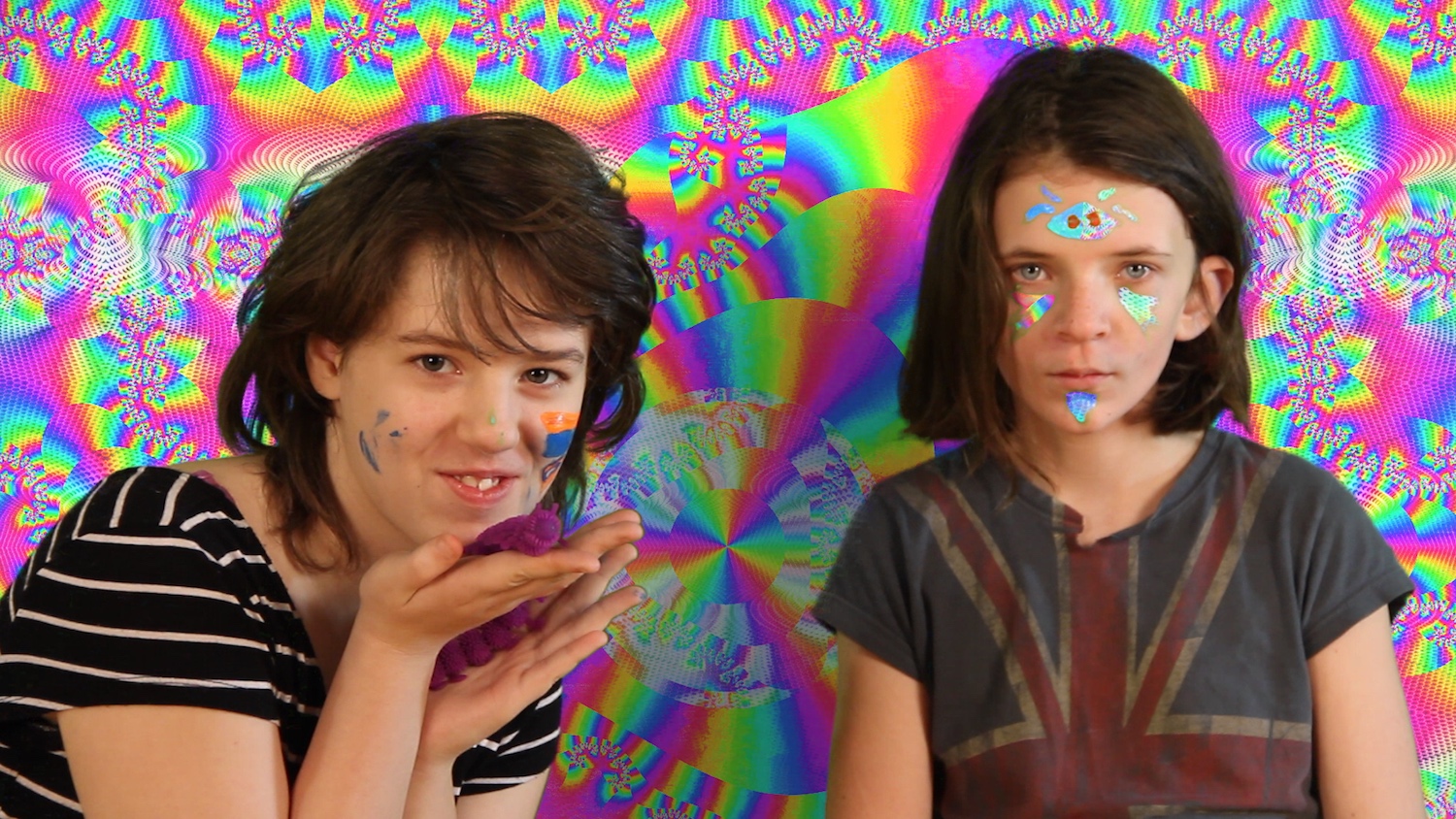 At this exhibition on Thursday, April 13, celebrate Open Signal's work with Open School North (OSN), led by artist-in-residence Kello Goeller. Enjoy tacos, refreshments, interactive activities and storytelling performances by artists from Kello's community and OSN students, inspired by the concept of infinity.
You'll also get to experience "i/me/you/we are infinitely unique together," the culminating project of Goeller's residency. During Goeller's time at the school, Open School North middle school students learned the basics of fractals, the concept of infinity and how these ideas connect the beauty of the natural world with math.
After learning that their bodies are fractalline in structure, that there is a vast landscape of self-similarity inside, the students created kaleidoscopic animations inspired by the prompt: What makes you infinite?

These will be displayed via a ten-foot-tall, twenty-foot-wide sound-reactive pyramid, with video projections visible from both the outside and inside of the structure, creating a wraparound of fractal imagery.
Participants will relax inside the pyramid on blankets, pillows, and faux furs, as a storyteller sits in center, sharing tales about infinity, nature, life and death and ancient wisdoms.
Storytellers (kids, teachers and artists from Kello's community) will shift every fifteen minutes or so, giving everyone a chance to share.

You might call it technology used for the most basic human connectedness ritual: stories around the fire.
"These kids need community, inclusivity, safety to be themselves, and the world we live in doesn't encourage their heart, magic and soul," said Goeller. "I've been cultivating a 'permissionary' practice in my work and community, leading a performance art collective to share work in progress and heal creative blocks."

This free exhibition will run from 5:30 to 8 p.m. at Open School North (7602 North Emerald Ave). RSVP here. See Kello's past work on their website, kelloworld.com.

← Return to index