Promote Your Events on Our Channels
January 30, 2017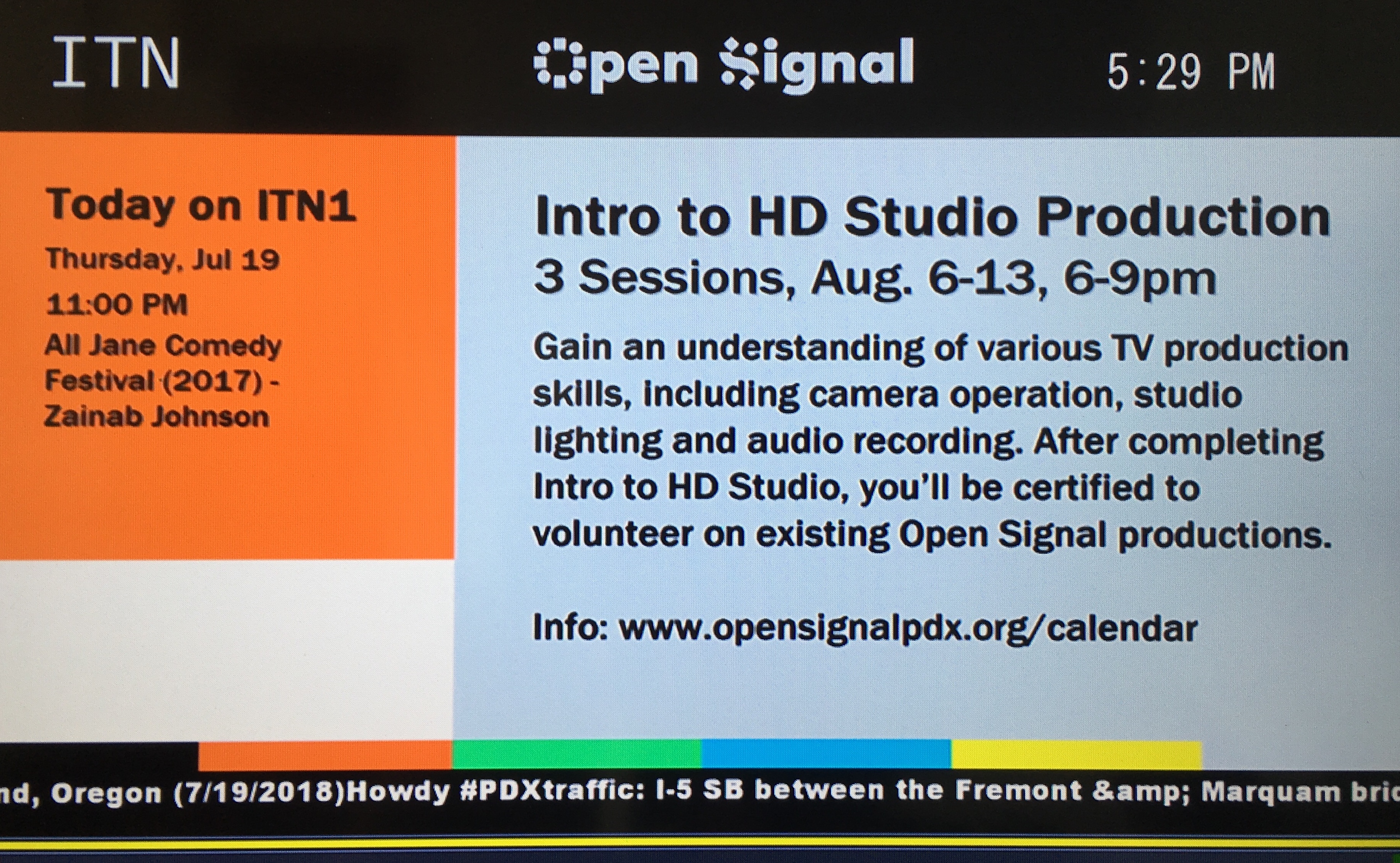 Open Signal is proud to offer a community bulletin board on our cable channels, where Portland Metro area community organizations and nonprofits can share event information.
These interstitials show in-between our programming, sort of like short commercials.
Want to publicize your non-commercial event or announcement? Just send the following info to distribution@opensignalpdx.org:
Title of Event
Date/Time of Event
Event image
A brief sentence or two about what the even is about. Please don't include information about costs or fundraising.
Website or public contact info for more information
Email for us to respond to
Thanks!
← Return to index