Summer Events Recap: Immersive Films, Music Video Make-a-Thon and Celebrating Our Cohort!
July 26, 2022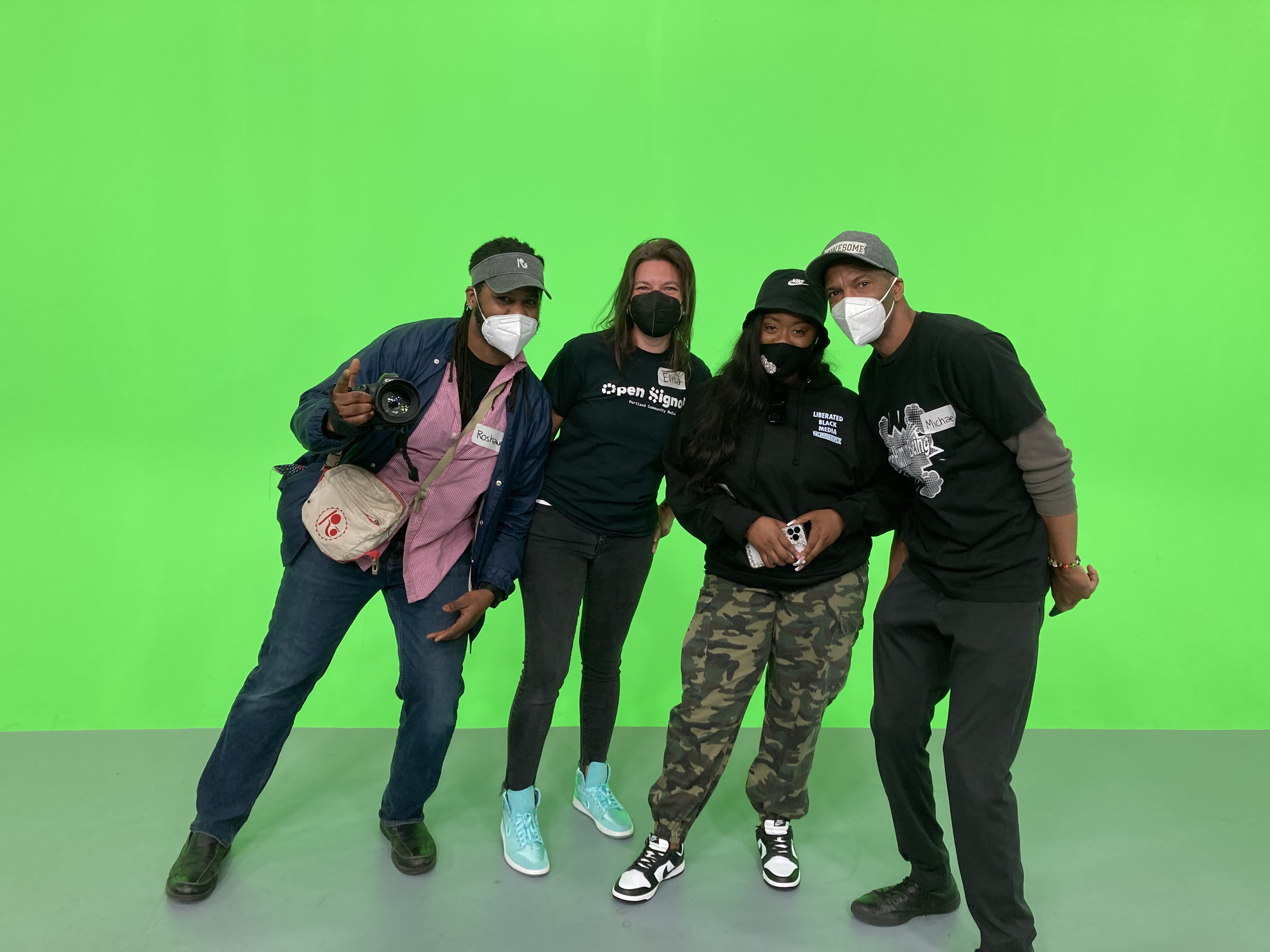 Summer is in full swing, and we've been keeping busy with some exciting events! In collaboration with our community of filmmakers, artists and partner organizations, we've been able to create and share works from a broad spectrum of voices.
If you like what you see here, consider showing your support through Give Lively! Your donations keep all of our programs free for local creatives.
360° Films by Houseless Youth at OMSI's Kendall Planetarium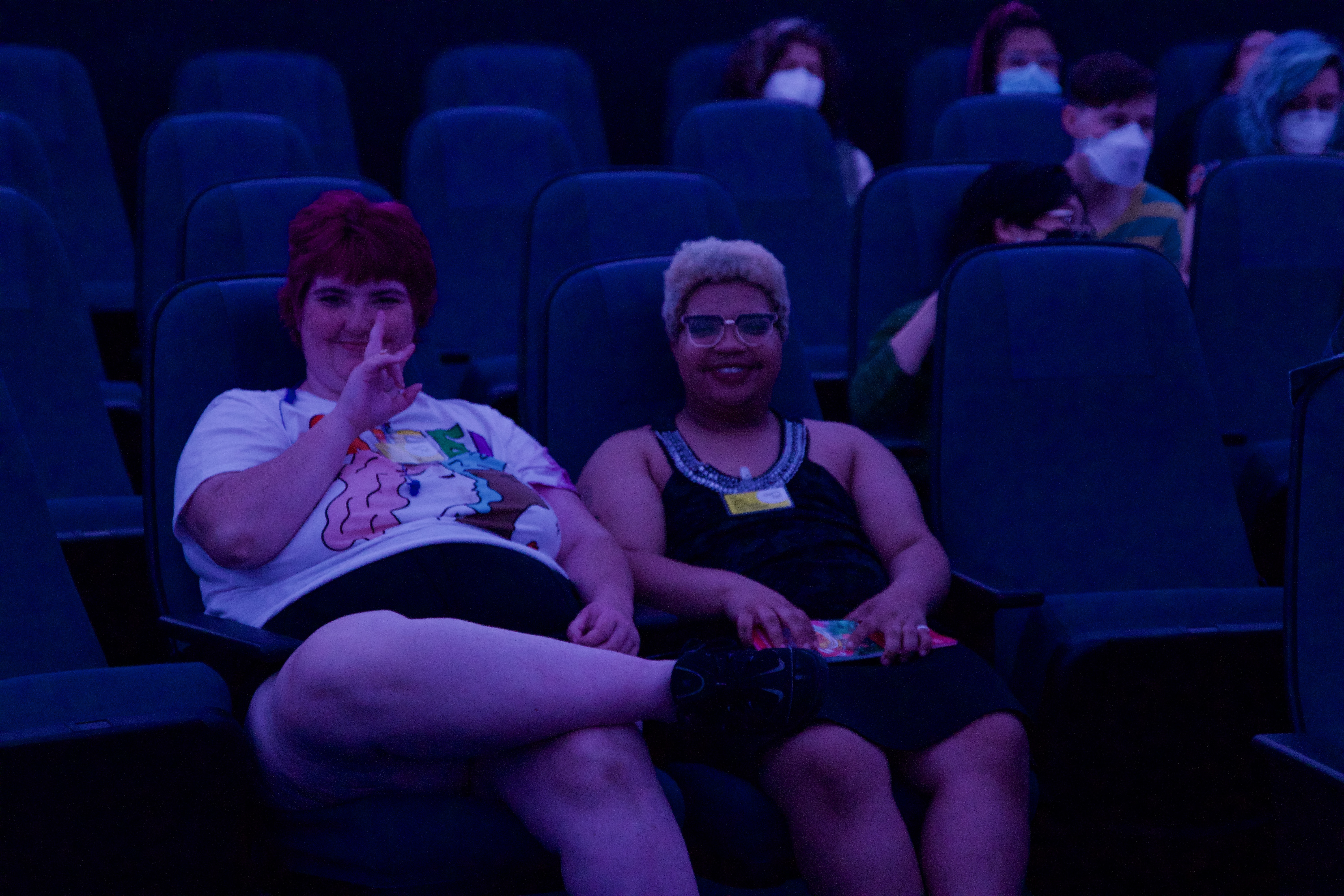 Youth from Outside the Frame in the Planetarium. Photo by Makayla Caldwell.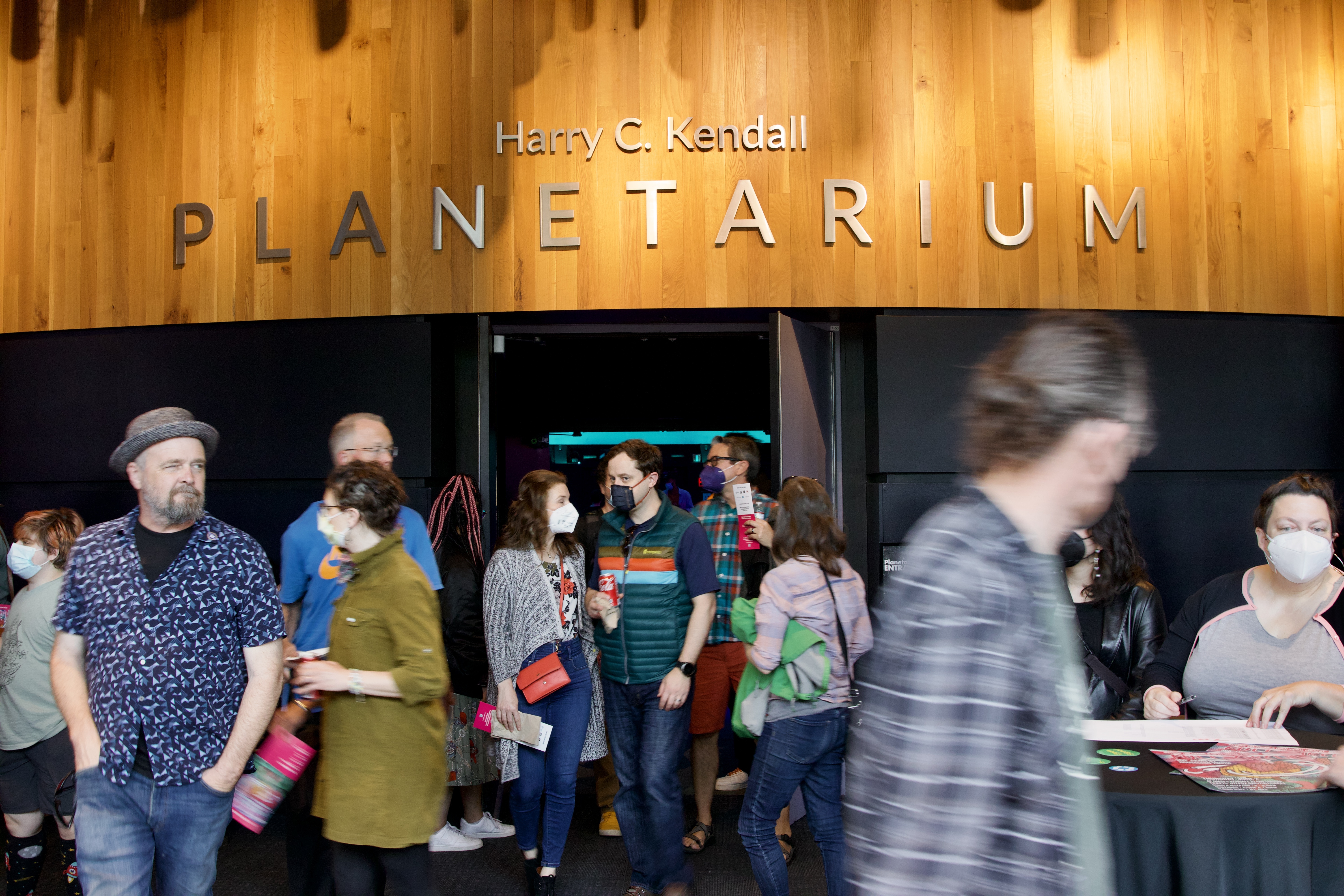 Attendees exit one of three screenings at OMSI. Photo by Makayla Caldwell.
At the beginning of June we premiered 5 immersive works produced by youth experiencing houselessness at OMSI's Kendall Planetarium. These films were created during a 2021 film intensive taught through a partnership between Open Signal, Outside the Frame and Forever VR. The young filmmakers used 360° filmmaking techniques to tell stories about the idea of home, inviting the viewer to see the world through their eyes. Originally created for Oculus headsets, a format meant to be experienced solo, these films were reworked for the planetarium's 180° theater, allowing the filmmakers to share the viewing experience with a broader community. You can watch the non-immersive version of these films here.
Music Video Make-a-Thon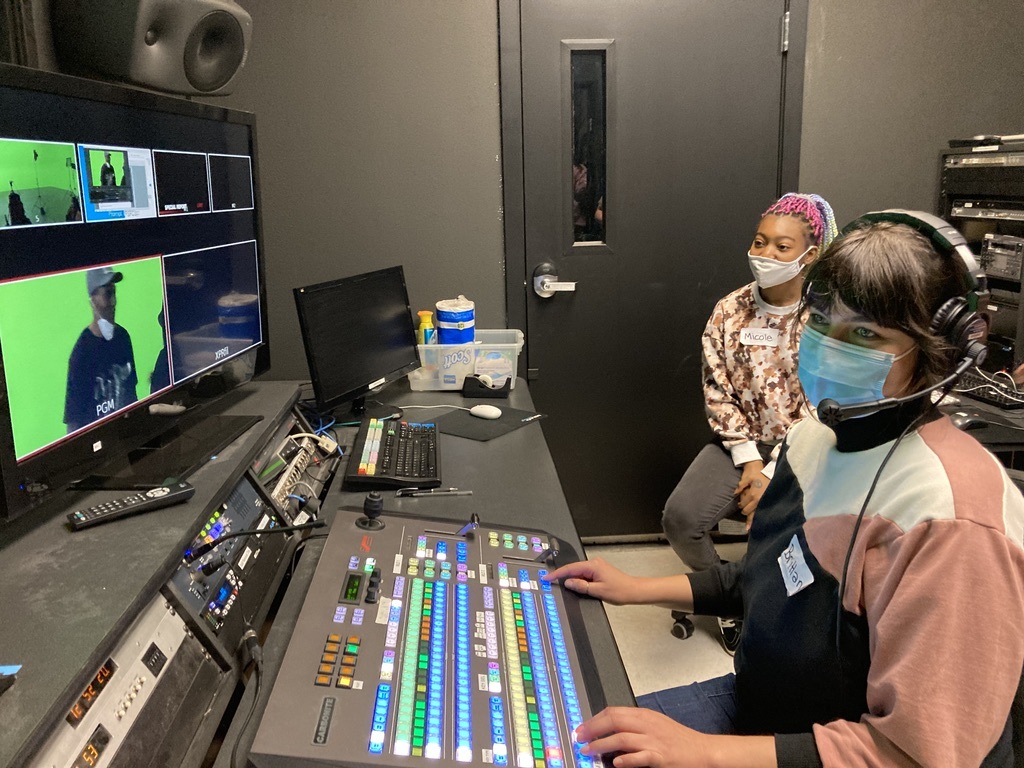 Control room crew at work on a music video for TAEDA in Studio A. Photo by Elisa Barrios.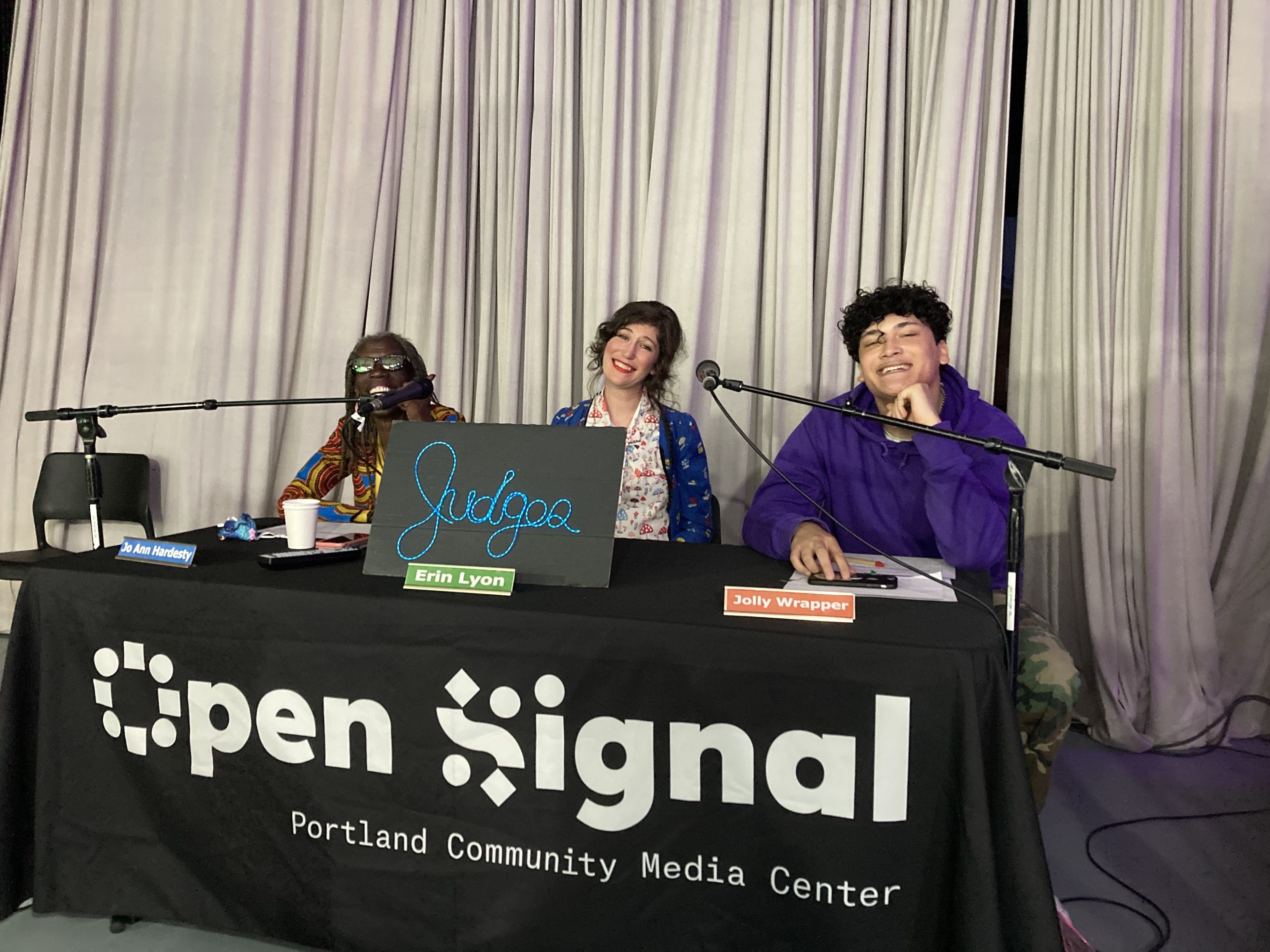 Our Music Video Make-a-Thon judges: City Commisioner Jo Ann Hardesty, Erin Lyon and Jolly Wrapper. Photo by Elisa Barrios.
Our second annual Make-a-Thon took place Saturday, June 18th, amidst the 2-day Juneteenth celebrations happening in our neighborhood (which included a 500 person parade — spot it in one of the videos – and live music at Lillis-Albina Park). With the help of our friends at The Numberz FM, two teams produced a music video for a Black Portland-based artist — starting at breakfast time and completed by dinner! One team produced a video for TAEDA, an independent artist, songwriter, entrepreneur, and fashion designer born and raised in Portland. The other team made one for Full Metal Jackson, an audio/visual collective that seeks to reinterpret the works of Michael Jackson through the lens of heavy metal.
The final projects were presented in front of a panel of judges made up of Portland City Commissioner Jo Ann Hardesty, musician and Outside the Frame youth Jolly Wrapper, and longtime Open Signal friend Erin Lyon. Check out the full presentation here.
Cohort Screening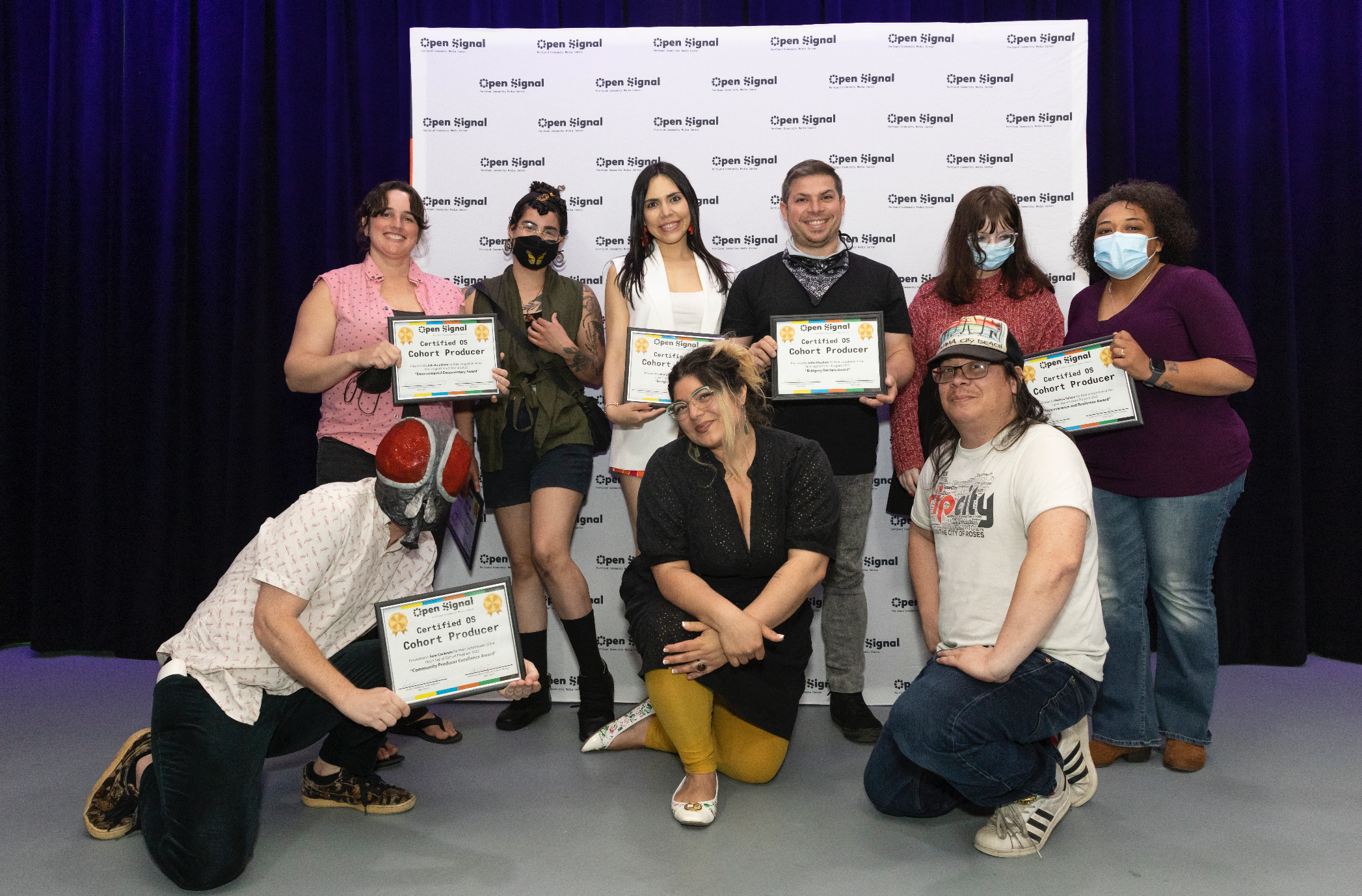 Our Winter 2022 cohort receiving their awards from facilitators KatMeow García and Vo McBurney. Photo by Shawnte Sims.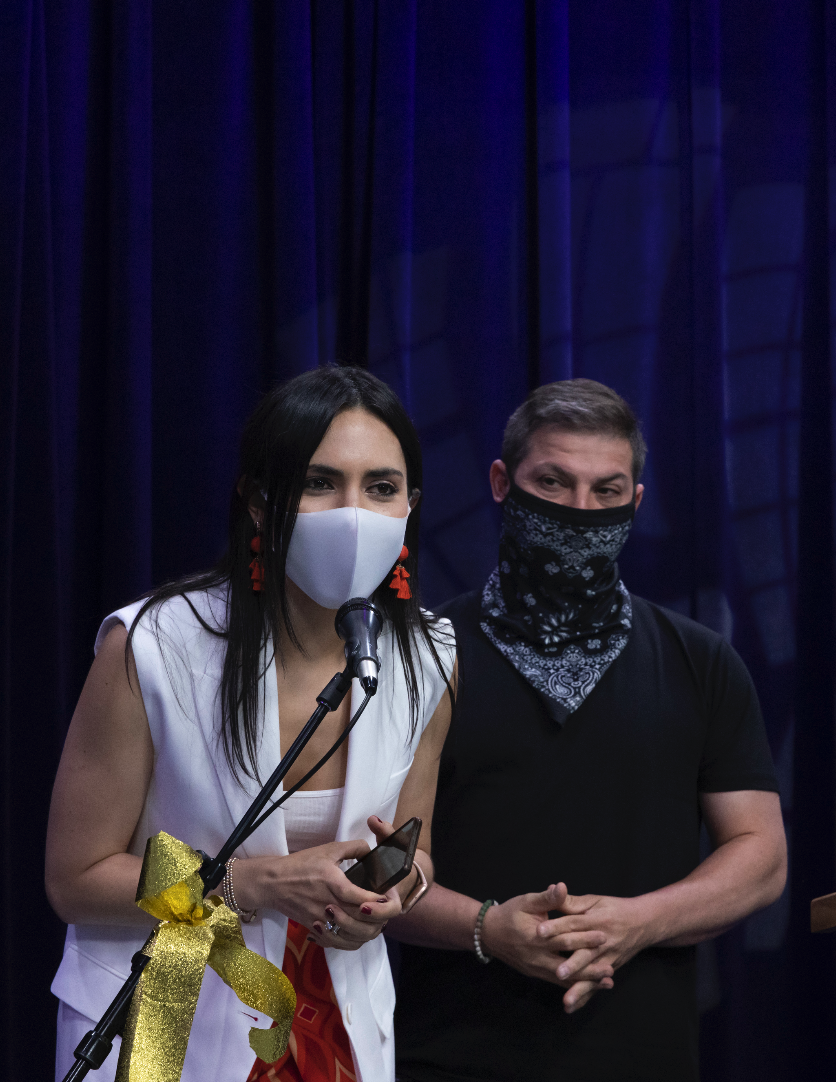 Maria Lopes and Anibal Rocheta present an episode of their show Loco Por La Aventura. Photo by Shawnte Sims.
Rounding out June, members of our Winter 2022 production cohort celebrated the end of the season with a screening of their projects. Crys Rosa, Jay Flewelling, Sam Cockram, Jula Bonnheim, Maria Lopes and Kanani Koster shared clips from their projects — covering everything from Portland's beat scene to Latinx outdoor adventures to educational programming for kids from a Somali perspective.
Check out our cable channels to catch these works and more from Pacific Northwest-based storytellers. Available 24/7, tune in and find something new!
And check our calendar for more upcoming events — including our 40th anniversary party!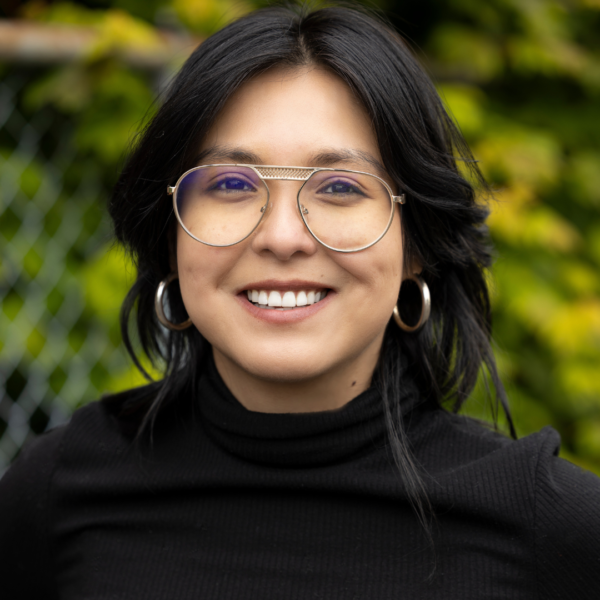 Daniela Serna
Communications Manager
daniela [at] opensignalpdx.org
Pronouns: she/her/hers, they/them/theirs

¡Yo hablo español!
I work in our Strategy & Development department, managing Open Signal's digital and print presence, and developing strategies to support the organization through clear and transparent public communications.

Outside of work, I am dedicated to resource sharing and skill-building in Portland's arts and music scene, organizing gatherings and workshops to hold space for and increase the visibility of BIPOC, women and and nonbinary artists. 
← Return to index