Summer '22 Cohort Screening Recap!
December 08, 2022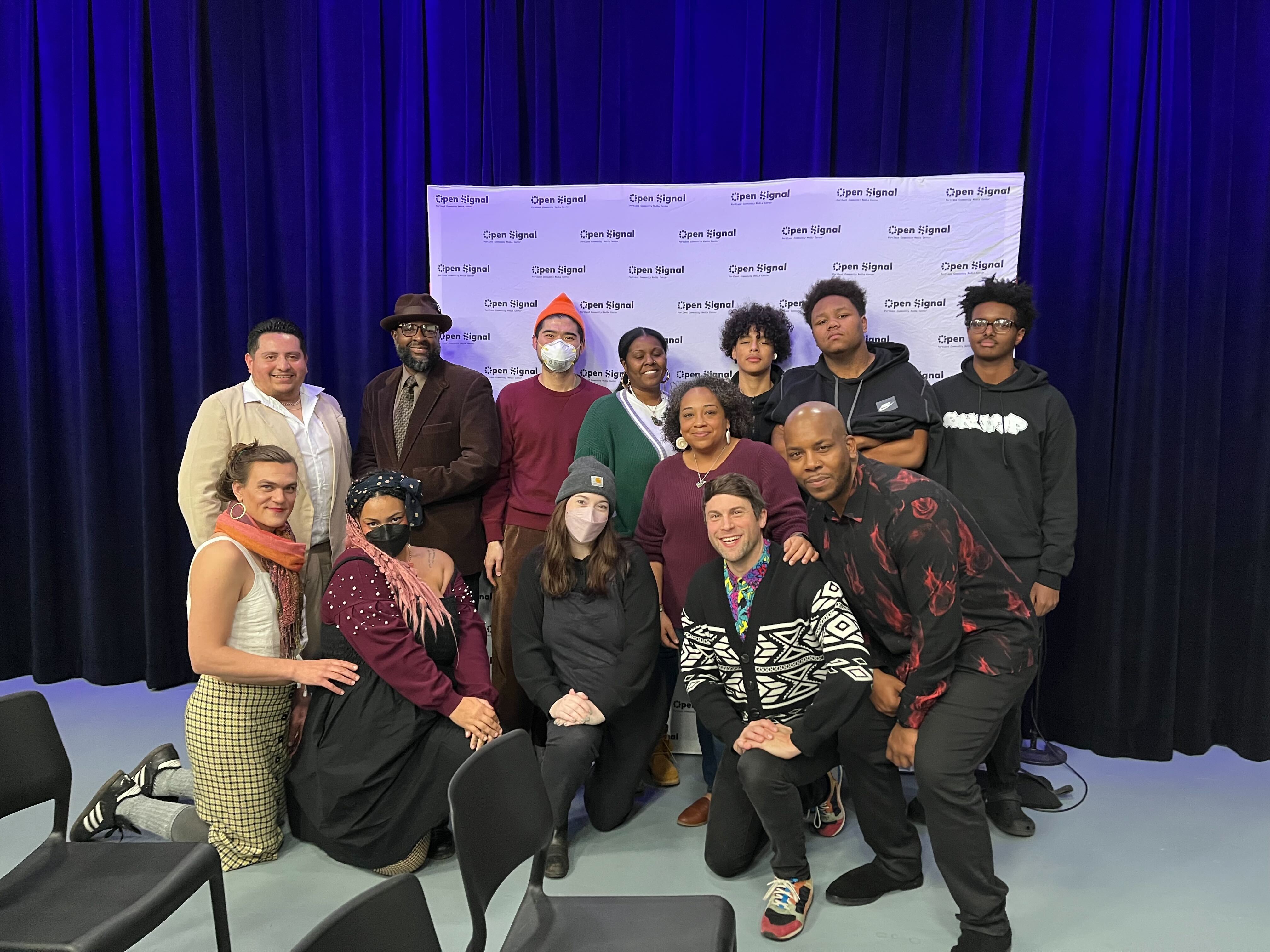 Last week, we celebrated the work of our Summer '22 production cohort. After months of dedication, learning and collaboration, media makers from the cohort shared trailers and episodes of their projects. We screened their work in Studio A and presented them with special awards for their contributions to our community. This was also a celebration of the collaboration between the cohort producers, Community Media Cohort Facilitator Melissa Salazar, Open Signal staff and the communities represented. Over the course of the experience, this group navigated planning, hurdles and skill building in their efforts to bring these stories to the screen.
Our cohort program supports media makers in completing a project for airing on our channels. They work one-on-one with an Open Signal facilitator to see their story through from storyboarding to the final cut. Currently our cohort is led by Melissa Salazar, who meets with each media maker every other week to support their production schedules, filming in the field and editing.
Presenting our Summer '22 cohort!:
The Black Community of Portland
Black Community of Portland is a community-based organization that promotes sustainability, self-sufficiency, higher learning & empowerment among black communities. Youth from BCP's Lil Afrika program created a short documentary talking about the impact of their experience in the program, and how they are actively defining their legacy. Find a preview here.
Award: Enthusiasm and Teamwork
Beaver State
Beaver State is a 15-minute comedy variety show taking viewers across the state of Oregon, from Astoria to McDermitt, Brookings to Imnaha. Produced by Addison Woodside and Caleb Sng, Beaver State is currently in production — watch the Beaver State trailer here.
Award: Creativity and Respect
True North
Produced by Roman Dominguez, True North is a reality show following a group of friends as they navigate young adulthood in St. Johns. From nights out to honest discussions about relationships and the issues affecting their lives, True North showcases the stories of the real North Portland. Keep up with the show here.
Award: Problem Solving
Project Melody
Project Melody is an audio-visual exploration of loss and love, from producer Kolin Dorsey.
Speak Your Truth
A documentary that focuses on the process of tackling dialogues on race and racism in Portland, Oregon. Through interviews with local community leaders and creatives, producer Nsayi Matingou highlights the experiences and complex feelings that come with Oregon's complicated history.
Diversity in the Green Jobs Sector
Knowledge Murphy visited leaders in the green jobs sector and conducted interviews to ask why there is such a lack of diversity in the field. This documentary investigates the hurdles that face people of color working within the sector, and the opportunities inclusion and diversity bring to the future of green energy. Watch the trailer here.
Award: Community Building
Back to the Drawing Board
Back to the Drawing Board is an arts education show produced by Simone Tucker and Janaia Marianne. Simone explains and demonstrates art techniques and wiewers are invited to follow to complete drawings of their own. Follow them here.
Award: Determination
Sero
Torrence Shaw gets up close and personal in this project about his experiences as a Black and queer male — his coming out experience and the journey from childhood to the present day here in Portland, Oregon. Follow Torrence here.
Award: Courage
Wisdom of the Elders: Discovering Our Stories
Wisdom of the Elders records, preserves, and shares oral history, cultural arts, language concepts, and traditional ecological knowledge of exemplary Native American elders, storytellers, and scientists in collaboration with diverse institutions, agencies, and organizations. Discovering Our Stories is a program that highlights modern life in urban Native communities by blending interviews, stories, archival footage, and new film segments.
Award: Growth
Applications for the cohort open twice a year:
Applications open May 5th - 19th for the Summer session running July 7- November 30
Applications open November 9th - 23rd for the Winter session running January 5 - May 30
Open Signal is committed to supporting communities that have been historically excluded from mainstream media: those who are Black, Indigenous, and/or People of Color (BIPOC); English-language learners; people with disabilities; and those living with low-incomes. Applications are open to all media makers.
Applications just closed for Winter '23 — keep an eye out for our announcement of the projects selected for the next round!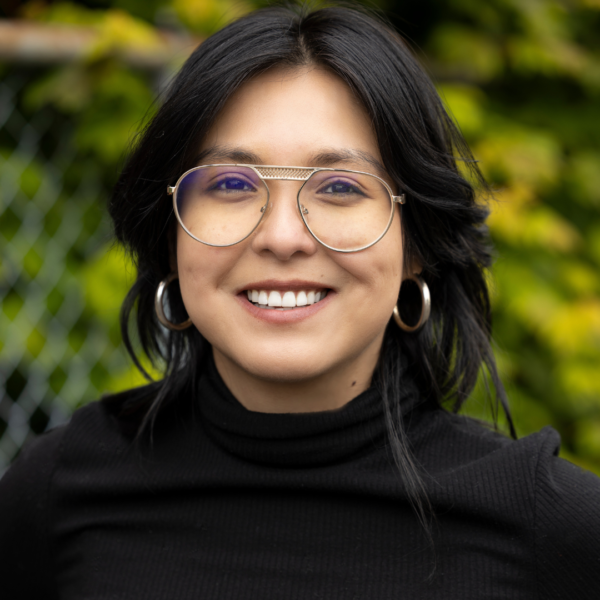 Daniela Serna
Communications Manager
daniela [at] opensignalpdx.org
Pronouns: she/her/hers, they/them/theirs

¡Yo hablo español!
I work in our Strategy & Development department, managing Open Signal's digital and print presence, and developing strategies to support the organization through clear and transparent public communications.

Outside of work, I am dedicated to resource sharing and skill-building in Portland's arts and music scene, organizing gatherings and workshops to hold space for and increase the visibility of BIPOC, women and and nonbinary artists. 
← Return to index