Time-Lapse Video: Molly Mendoza Paints Open Signal's New Mural
June 19, 2017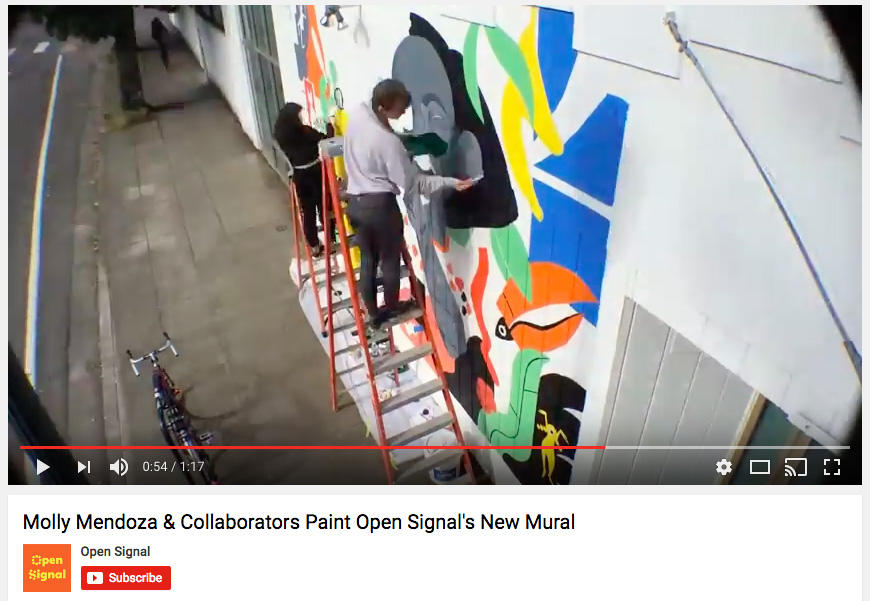 Recently, we kicked off Fresh Paint, a new temporary murals program we've launched with the Regional Arts & Culture Council.
Illustrator Molly Mendoza created the first of three temporary murals on Open Signal's exterior west wall, facing Martin Luther King Jr. Blvd.
The mural celebrates our youth media programming, with a vibrant image of Portland youth engaging with the community through broadcasting and video media.
Watch the mural being painted above.
← Return to index