We're Hiring a Community Media Manager
November 20, 2023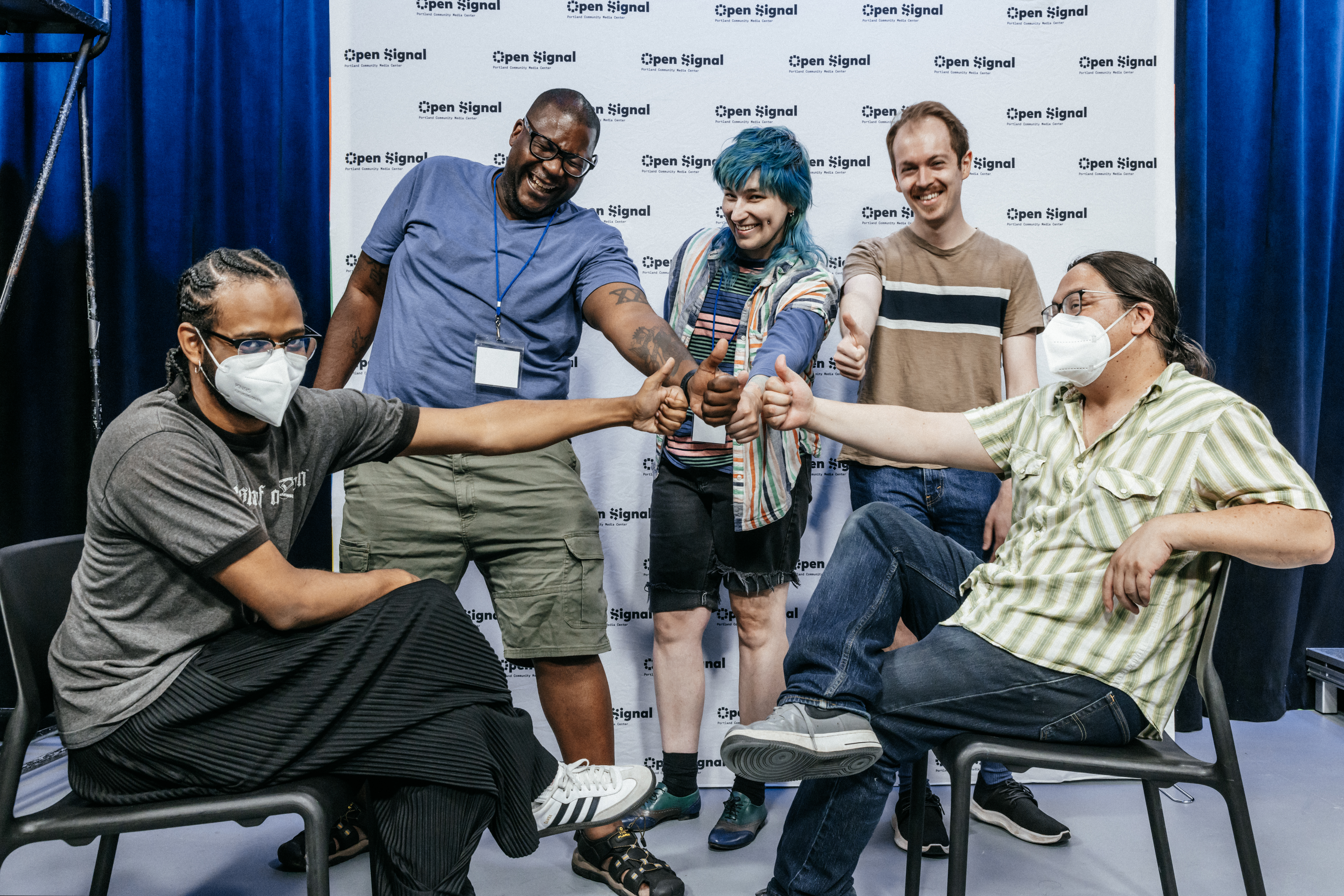 We are looking for a talented and equity-focused individual to join our team as the Community Media Manager. The Community Manager leads the Community Media team. This includes: team and resource management, interdepartmental collaboration, and administrative duties. As the Community Media Manager, your primary role will be steering our front-of-house staff, who deliver media and partnership education to youth and adults, community outreach, and access to technology and resources.
Serving as the guiding force for your team, you'll be responsible for setting a clear path to organizational vision, establishing goals, and motivating your team to achieve collective objectives. From assigning tasks and prioritizing work to making crucial decisions and addressing challenges, your day-to-day involves ensuring that team members have the structures, resources and support they need to succeed.
Essential Duties & Responsibilities
Team & Resource Management
Coordinate staffing, lead program planning, oversee team communications, and manage resources for the Community Media department, ensuring seamless operations and fostering ongoing opportunities for education, productions, and professional development with the team.
Interdepartmental
Collaborate with various teams on cross-departmental initiatives, plan fundraising communications, assess and enhance programs, troubleshoot technology issues, communicate with different teams, and contribute to organizational visibility through reporting and networking at events.
Administrative (with the Director of Community Media)
Work with the Community Media Director to oversee budgeting, performance management, policy updates, and contract services development for program delivery, manage participant experiences by addressing complaints and requests, and conduct periodic departmental audits and reviews of hiring practices.
Minimum Qualifications
Several years experience managing diverse teams;
Experience with conflict resolution and trauma informed care;
Experience with personal and team goal setting;
Communication skills;
Attention to detail;
Experience scheduling and organizing;
Demonstrated understanding of social inequities;
Deep listening skills;
Self awareness and accountability;
Commitment to giving and receiving effective feedback.
Trainable Qualifications
Experience with media and television production;
Knowledge of G-Suite;
Knowledge of data entry such as CRM systems;
Knowledge of Anti-oppression management practices.
Additional Requirements
This position supports staff who work with youth so it will require a background check.
Hiring Timeline
January 7th: Job posting closes
January 18th - January 27th: Interviews
January 30th: Offer letter
February 2nd: Offer acceptance deadline
February 15th: Start date
How To Apply
Submit your resume to hr@opensignalpdx.org with the subject line: "Community Media Manager Position"
In lieu of a cover letter answer the 3 screening questions listed below:

What does community media mean to you?
Why did you apply for this position?
In your opinion, what is the most challenging aspect of working in a diverse environment?
**Note: Before closing this position we will be sending a demographic survey out to ensure we have a diverse pool of applicants.
← Return to index