Press Release: Dive Into 31 Days of Black Horror
October 01, 2020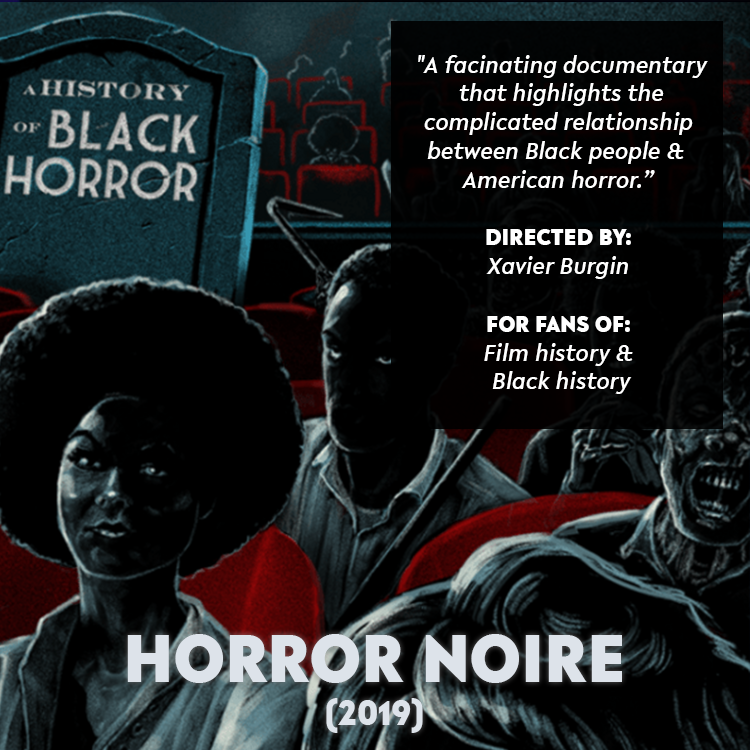 Open Signal Labs' Jeff Oliver Serves Up 31 Days of Black Horror
Instagram campaign convenes community through Black cinema and raises funds for local Black media makers beginning October 1



PORTLAND, ORE. – October 1, 2020 – Beginning today, Open Signal Labs staff member, filmmaker, educator and comedian Jeff Oliver delivers 31 Days of Black Horror, an Instagram series at @thatjeffoliver, highlighting one film each day through October with video clips and commentary.
This project is a celebration of Black horror during the month of Halloween, in the wake of the genre's reemergence after the release of the 2019 documentary Horror Noire and Jordan Peele's 2017 film Get Out. It also attempts to provide a different lens in which to re-examine current conversations about race, focusing on the power of Black storytelling to understand and overcome fear.
"Black films tend to get bundled together and I want to show that there are a lot of different types of Black films," Jeff said. "I hope with this series, people will be inspired to watch new films; and for those who already love this stuff, I want to give them a place to reflect and connect."
31 Days of Black Horror launched in honor of Open Signal Labs' Our Stories, Our Lives response fund for local Black media makers. Jeff is working to raise $5,000, which will grant eight Black media makers in the Portland area a $599 unrestricted cash award each.
Jeff adds: "Especially now, I believe there should be more Black voices in film. Not the same old Hollywood sequels."
Learn more about Black horror films at these links:
Open Signal Labs is a program of Open Signal, a media arts center located in Northeast Portland. Now in its second year, Labs creates space specifically for Black mediamakers to create new films. Its fellowship program accepts six filmmakers annually to receive training, access to equipment, mentorship and more.
Read more about the Open Signal Labs 2020 Black Filmmaker Fellowship here.
The 2020 program year of Open Signal Labs is significantly supported by the Meyer Memorial Trust, ninety-nine girlfriends, the Oregon Community Foundation's Creative Heights initiative, The Collins Foundation and the Mt. Hood Cable Regulatory Commission, with additional funding from the Academy of Motion Pictures Arts & Sciences.
###
Contact
Rebecca Burrell, Director of Strategy
rebecca [at] opensignalpdx.org
(503) 288 - 1515 x201
← Return to index