Press Release: Open Signal Partners with The Alliance on Youth Arts Publication
October 30, 2018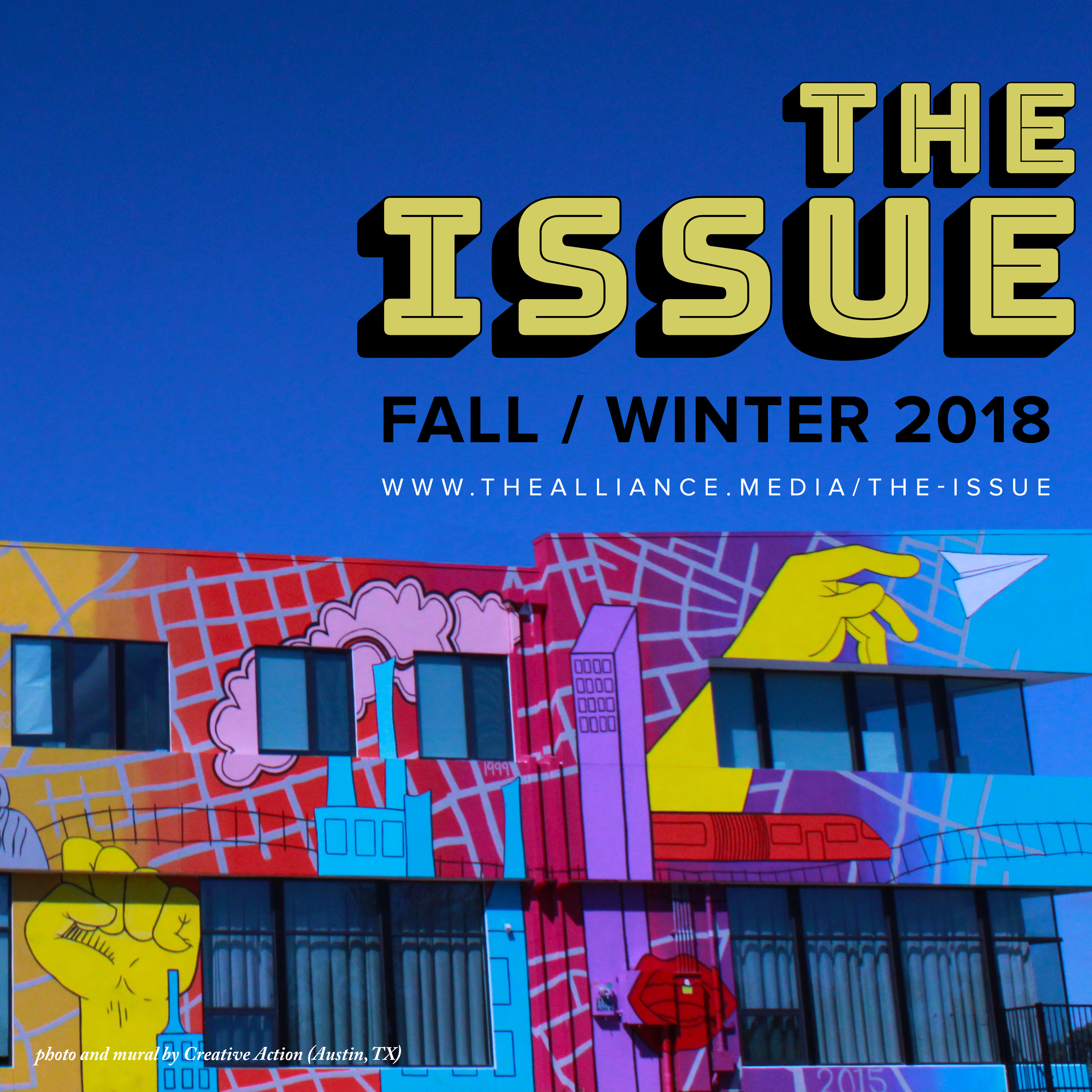 Open Signal partners with The Alliance to produce national youth arts publication
PORTLAND, ORE. – October 31, 2018 – Open Signal has partnered with national media arts nonprofit The Alliance to showcase youth media programs from Portland in the second edition of The Issue, an intergenerational arts and culture magazine.
The Fall/Winter 2018 issue of the publication was released earlier this month and Portland is one of just four cities featured. Hillsborough, North Carolina; Austin, Texas; and Chicago, Illinois are also represented.
Each city selected work relating to the theme "Our Town," exploring how places are shaped by events, cultures and people. Open Signal youth student Aylee Shomali; Open Signal's Director of Education, Elisa Barrios; and Media Education Manager KatMeow Garcia prepared content for the Portland feature.
"I think the exciting part about working on The Issue is the opportunity for our students to get a chance to have their work published and receive national recognition for their creativity at such a young age. It is also such a unique outlet to build a connection to other student work centered around a sense of their place, their home, and yet be connected to something bigger," says Elisa.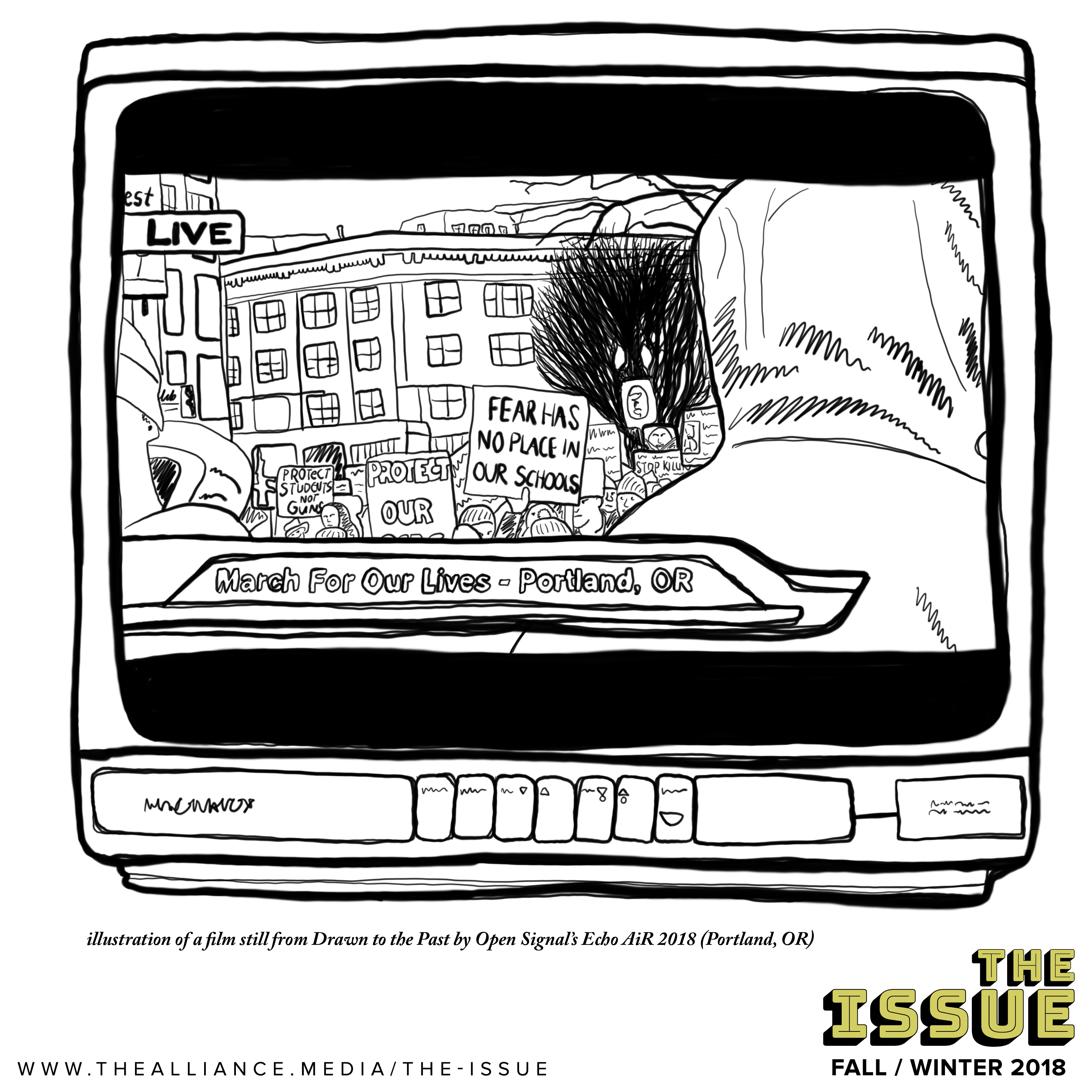 The Portland article highlights six Open Signal students' experiences working on Drawn to the Past, a short film addressing school shootings created as the final project for this year's Echo AiR program—the nonprofit's after-school artist residency. The feature also includes student work from Open Signal's animation summer camp, a poem from the 2016 class of Echo AiR and a feature on partner nonprofit Outside the Frame, which teaches media skills to homeless and marginalized youth.

"Intergenerational collaboration was one of the many highlights of working on The Issue," Aylee says. "There was me, being sixteen, and getting to work with everyone else as if we're all the same age. I felt like I had an equal voice in what was happening."
The Alliance for Media Arts and Culture — or The Alliance — was founded in 1980 to advocate for the media arts field and provide support services to its members across the United States. It was known as the National Alliance for Media Arts and Culture, or NAMAC, until January 2017.
The digital edition of The Issue can be found on The Alliance's website now.

Open Signal's 2018 Echo AiR program was supported by grants from the Oregon Arts Commission, a state agency; and the Jackson Foundation.
###
Contact
Yousef Hatlani, Marketing Manager
yousef [at] opensignalpdx.org
(503) 536-7622
← Return to index