Press Release: Open Signal Presents New Technologies for a New Decade
January 21, 2020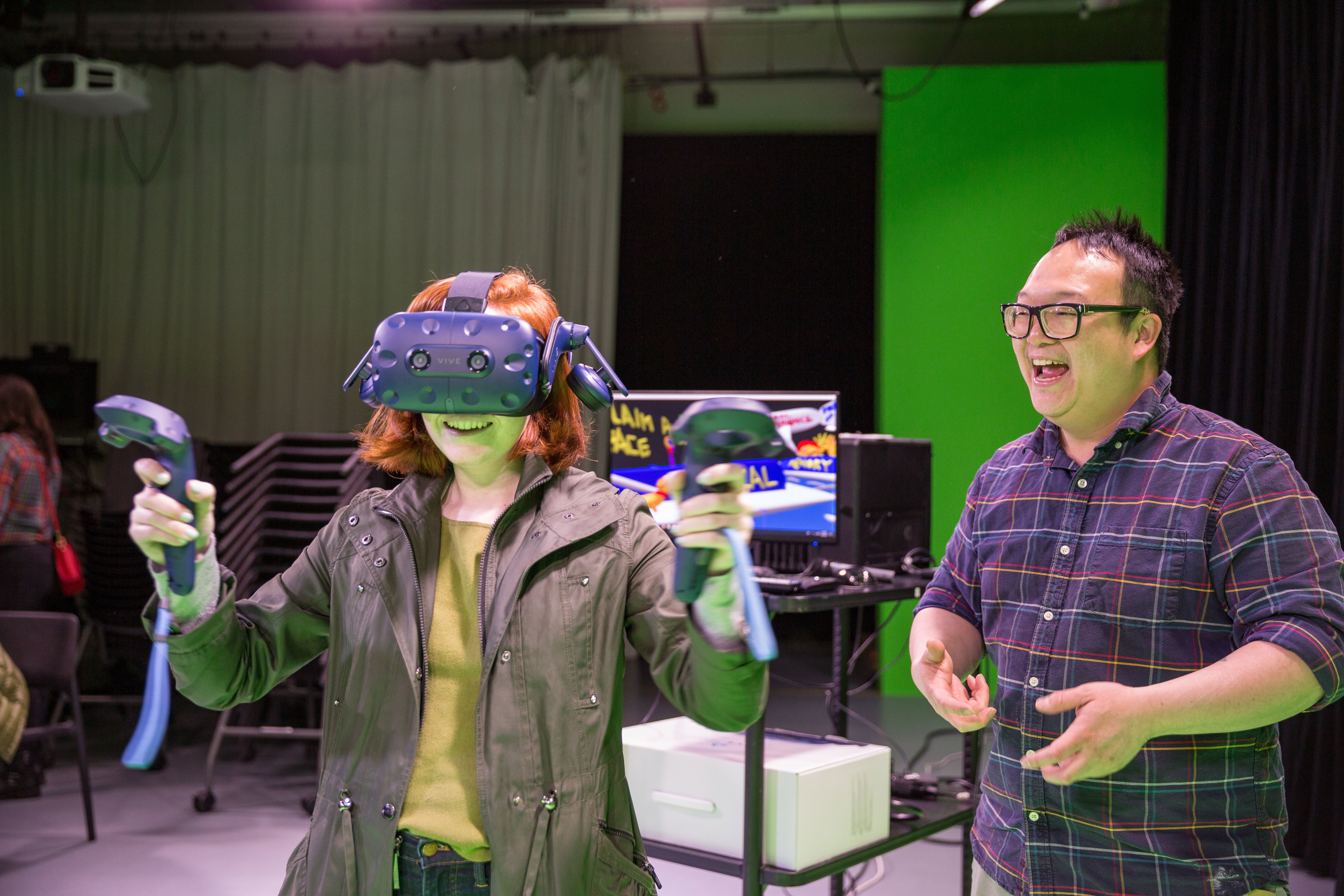 Open Signal Presents New Technologies for a New Decade

Experimental XR programming launches with Portland Winter Light Festival event on February 8, runs through May 2020


Perception at Portland Winter Light Festival
Saturday, February 8, 2020, 7-9pm
Open Signal: Portland Community Media Center
2766 NE MLK Jr. Blvd., Portland, OR 97212
PORTLAND, OR. - January 22, 2020 – With support from the National Endowment for the Arts, Open Signal brings the community together this winter and spring to be part of the center's first consistent extended reality (XR) programming. Extended reality (XR) is an umbrella term that includes virtual reality (VR), augmented reality (AR), 360-degree filmmaking and all other immersive and interactive media experiences.
This experimental programming begins with Perception, a Portland Winter Lights Festival event on Saturday, February 8 from 7-9pm, taking place at Open Signal. Perception features large-scale video projections and interactive media works by Open Signal's current New Media Fellows Myles de Bastion, Laura Medina, Jessica Mehta and media collective Tres Flechas. Savory Lighting Design and Mobile Projection Unit will power the video projection on the front of Open Signal's building.
This season, Open Signal also offers 11 immersive media workshops and demos for members, which begin February 20. Due to immediate excitement from the Open Signal community, all workshops are now full, while room remains for the drop-in events. The center is also currently developing a studio space dedicated to immersive media, which will be complete in fall 2020.
"XR is becoming more and more ubiquitous and has the potential to change nearly every aspect of our lives," says Taylor Neitzke, Director of New Realities at Open Signal. "It is important that we educate ourselves and one another so that we can seize this opportunity to help lead, shape, and advocate for the industry to include all perspectives and stories."
This new programming is the result of several months of conversations with the local XR industry leaders to learn more about what tools and skills are most applicable to success within the field. The future structure of this programming will depend on feedback gathered from participants this spring.
Taylor Neitzke adds: "We feel strongly that Open Signal can become a key entry point for inspiration, creative expression, mentorship, and professional development in this emerging field. In our next phase of discovery and experimentation with immersive media we need the community to help us define what is possible. As a community, we have the opportunity to help shape XR to be inclusive of underrepresented voices from the start."
Open Signal began exploring XR in late 2016 through a limited series of public events. The center began offering classes in Unity, a game-engine software used for XR, in 2018. Since that time, Open Signal has taught Unity to over a hundred youth and adults, outfitted four spaces in the building with virtual production capabilities and offered multiple XR events in partnership with local businesses, including Bora Architects and the AR company Torch.
Open Signal's annual New Media Fellowship began focusing on XR in the fall of 2019. In addition to presenting Perception, the fellows will also travel to New Mexico to exhibit their work at the CURRENTS Santa Fe International New Media Festival in June 2020. At the festival, they will show their work at the 360-degree Digital Dome at the Institute for American Indian Arts.
For more details on upcoming XR programming, including a discussion group, equipment demos, a fellowship program, jams and free workshops visit opensignalpdx.org/immersive.
See the full list of XR events at opensignalpdx.org/calendar.
The 2019-2020 New Media Fellowship program is funded by the National Endowment for the Arts and the Jackson Foundation.
###
Contact
Yousef Hatlani, Marketing Manager
Open Signal: Portland Community Media Center
yousef [at] opensignalpdx.org
(503) 536-7622
← Return to index