Press Release: Ten Community-Centric Productions Launch This Winter
February 08, 2021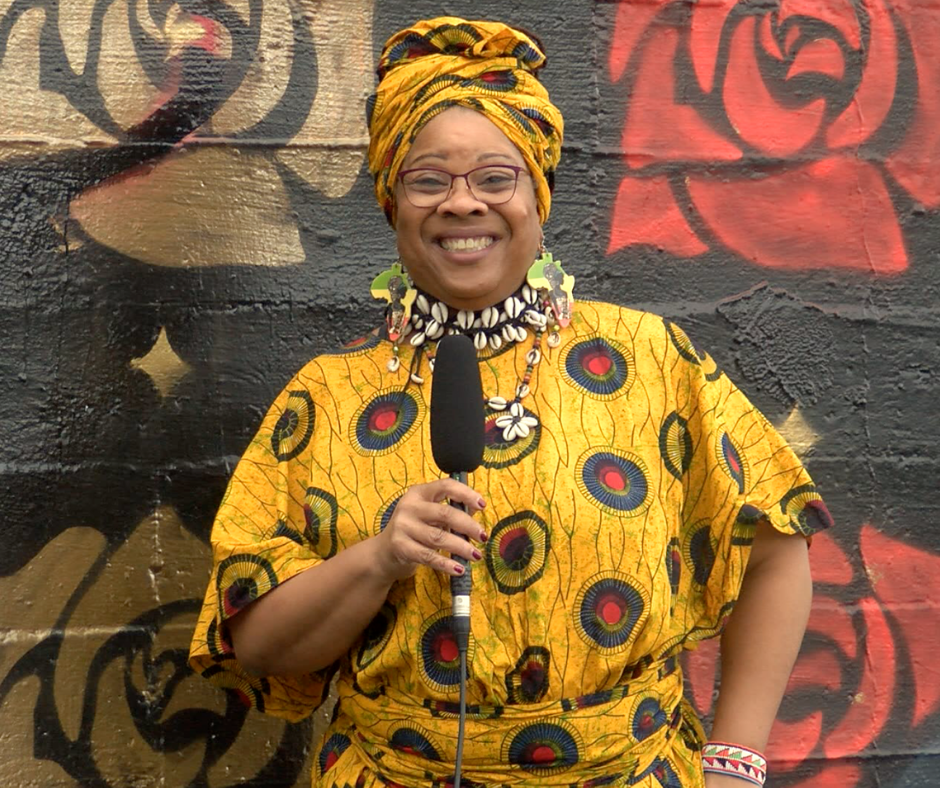 Ten Community-Centric Productions Launch This Winter
The projects start production as part of Open Signal's new facilitation program, focused on individualized support for local media makers
PORTLAND, ORE. – February 8, 2021 – While closed to the public due to COVID-19, Open Signal staff has reworked the traditional community media access model to better support media makers in a time of social change and distance. Ten community media projects by Open Signal members started production in January as part of a new initiative focused on individualized equipment and production support for local media makers.
The program is open to productions that are led by or support BIPOC folks, English-language learners, people with disabilities, low-income communities, and non-profit organizations. Each project receives equipment kits — including training — and staff guidance based on the unique needs of the project and the media makers, with the goal of completing a production that speak on their experiences and communities.
These productions were selected by staff based through an application process that considered the community impact of the projects as well as production needs. They will receive dedicated staff support through March and afterward on a more limited basis.
Community Media Advocacy Manager KatMeow García says: "After a difficult year with many challenges, Open Signal is proud to be able to continue to engage our community to facilitate storytelling through media creation. We are excited not only because this kind of facilitation ensures completion of a project by offering support from start to finish — specific to the media maker's learning style, vision, time and resources — but also because this kind of facilitation provides stellar content and opportunities for community-building."
The projects currently in production are:
Anahuac/Turno Film by Javier Lara: A virtual platform to host films from Mexico and other Spanish-speaking cultures, complete with panel discussions with the directors and actors.

BASEPDX by Malik and Hendrix Hale: A father and son teach us about the people, places and things in Oregon.

PSA: Blacque Butterfly by Darlene Solomon-Rogers: This project will show community connections that we have forgotten about, especially in the COVID-19 era.

Cymalab Open Box and Product Review in American Sign Language by Andre Gray and CymaSpace: The Deaf community is often considered a late adopter in new technology — this project aims to make new tech products accessible through hands-on film production.

Meta Man: Freedom by Dante Edwards: A video project showcasing diversity in culture and sound through the arts, highlighting Portland musicians, artists, and activists.

Photography Design: Camera Basics During the Process of Sewing a Mask by Roshawn Woods: Learn the basics of photography while sewing a face mask.

Project D&D by Derya Ruggles: An episode of the television show Cool Couve that focuses on juvenile justice.

Reclamation by Rochelle Dixon: A short about the ways we reclaim space and cultural practices while living under the white gaze, and how we move forward while holding on to our past, our culture and each other.

Silent Revolution by Miriam Sluis: This project focuses on the area formerly known as the Albina neighborhood, and the necessity and impact of food resources made available there as Portland navigates through a long winter informed by COVID-19 and continued social unrest.

The Trauma That Links Us by Juliana Custer: An experimental documentary exploring the trauma that links three generations, through the eyes of 21-year-old exploring their identity as a queer person
Applications for the next round of projects are now open and close Wednesday, February 17th, with production support taking place April 1st to June 30th, 2021. Completed projects will air on Open Signal's cable channels and will stream online on our digital network. This program is made possible with support from the Mt. Hood Regulatory Cable Commission.
Media makers can apply at portlandcommunitymedia....
###
Contact
Daniela Karina Serna, Programs and Communications Manager
Open Signal
daniela [at] opensignalpdx.org
(503) 288 - 1515 x931
← Return to index