Editing Crash Course: Final Cut Pro X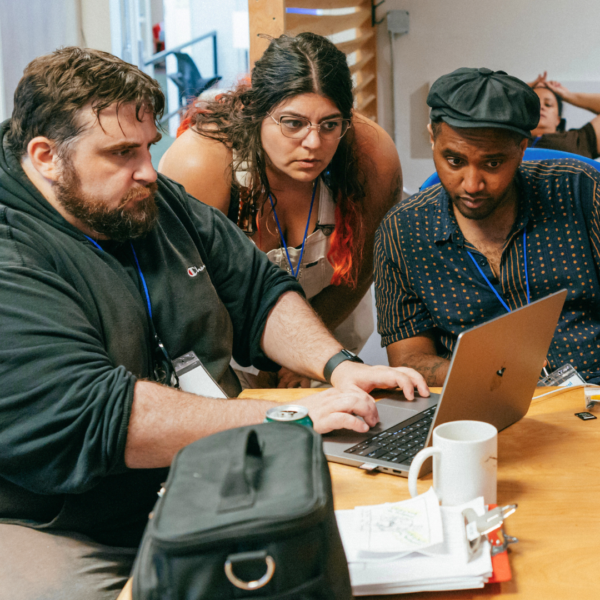 Learn the basics of editing with Final Cut Pro X in this crash course.
Learn the basics of editing with Final Cut Pro X in this three-hour class. Perfect for absolute beginners, this workshop will cover the fundamentals you need to start editing your footage. Manage and import your files, build a library, cut and paste your video and audio together, and add transitions and titles to polish your story's look.
Once you've learned the basics, you'll be able to turn your videos into a show or add some pizzazz to your studio footage in post-production!
Certification: This workshop will certify you to check out our editing laptops, equipped with Final Cut Pro X. You'll also be able to reserve time in our editing suites, check out hard drives, and submit your videos to our cable channels. All reservations are subject to availability.
Certification
Software Certified Producer
This certification means you can reserve an Open Signal's Macbook Pro laptops with Adobe Premiere Pro, Final Cut Pro X and Adobe Creative Cloud, and Blender as well as borrow hard drives and submit videos to our channels.
Dates
Feb 24
Saturday
6:00pm – 9:00pm
Instructor: Vo McBurney
1 SESSION: 2/24
Location
Open Signal, Portland Community Media Center
2766 NE Martin Luther King Jr Blvd
Portland, OR 97212
Get Directions
Instructor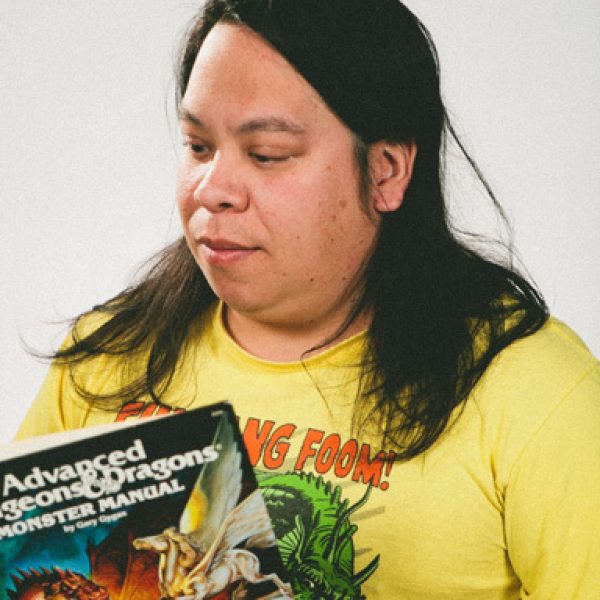 Vo McBurney
Studio Productions Coordinator & Trainer
vo [at] opensignalpdx.org
As the Studio Productions Coordinator & Trainer, I am here to ensure that your studio productions are a success. I can help you with everything from reserving your gear to answering (and solving) your HD studio questions.

I currently teach the Intro to Studio Production class, and am proficient in all of the gear that we have in our equipment library so feel free to reach out with any technical questions. I'm more of a Star Wars guy than a Star Trek guy, but I've been known to hang out with a few Trekkies.
Policies
For More Information
Interested in getting involved and utilizing one of our many resources? Start by completing this form and we will connect you with a staff member to get you started: Inquiry Form.
For questions about your registration, please contact our Director of Community Media, KatMeow García, via phone at (503) 288 1515 x411 or via email at katmeow [at] opensignalpdx.org.
Community Membership
Join our community! Open Signal's membership program includes absolutely everyone.
This program will not only strengthen our community and deepen your experience as a community member, but it will also help diversify our funding streams, ensuring that our resources will be around to serve Portland for decades to come.
To sign up, make a contribution of at least $5 online.
Open Signal is a Safer Space
Open Signal is committed to providing an inclusive and welcoming environment for the community. Open Signal is a Safer Space for people of color, immigrants, gender non-conforming, low/no income groups, houseless, people with disabilities, linguistically diverse and other marginalized communities who have experienced systemic racism, sexism, classism and/or oppression. We encourage the creation and sharing of content that expresses a wide variety of cultural, social, political and spiritual perspectives. Treating all people with respect and kindness is expected - even if you don't agree with all perspectives.
We require all members of our community to agree to our Safer Space Community Guidelines and to be accountable for the impact of their actions on others who use the space. Physical and verbal abuse will not be tolerated. All threats will be taken seriously, and will result in removal from the facility.
If you have a safety concern to report, please talk to any member of our front desk staff, or complete our online form at bit.ly/opensignalsafetyconcern.
Accessibility Requests
Open Signal is committed to hosting meetings, events and gatherings that are accessible and inclusive. Ensuring that all members of our community can fully engage in our activities not only benefits the individual, but  strengthens our community as a whole. 
We will do our best to accommodate your needs for equitable access to our facilities, however some requests may not be within our means to meet at this time.
Please submit your request using this form: Accessibility Request Form.