Film Screening: 'How to Bend Concrete in 108 Easy Steps'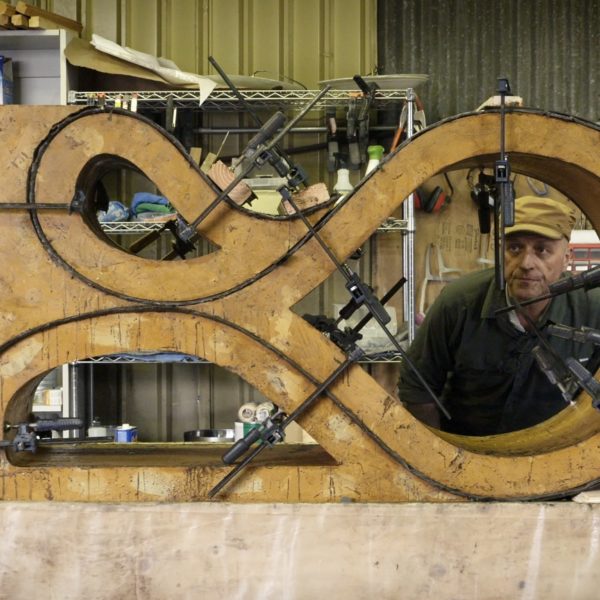 A short film by Open Signal producer Mahesh Madhav about designer Neal Aronowitz.
Please join us for a free screening of How to Bend Concrete in 108 Easy Steps, a short film directed by Open Signal producer Mahesh Madhav about furniture and lighting designer Neal Aronowitz.

How to Bend Concrete... was recently awarded accolades in these festivals:

Best Short Documentary -- Los Angeles Film Awards 2019
Best Inspirational Film -- Top Shorts Film Festival 2019
Best Sound Design -- Top Shorts Film Festival 2019
Semi-Finalist -- Festigious International Film Festival 2019

The screening will followed by a Q&A session with the filmmaker and featured artist. The artists's Whorl Console sculpture will also be unveiled at the event.


Mahesh Madhav explains, "Engineering meets art as we follow a designer in his efforts to bend concrete into elegant furniture. Underneath the story of the physical process of manifesting the sculpture, we also document the ethos and mental process of ideation, discovery and presentation—capturing the eternal struggles of all content creators."
The short film began as a video project in Open Signal's Advanced Documentary Filmmaking class with instructor Sean Conley in February 2018. Mahesh continues, "it was started in Studio A, and it feels right to screen it for the first time in Studio A."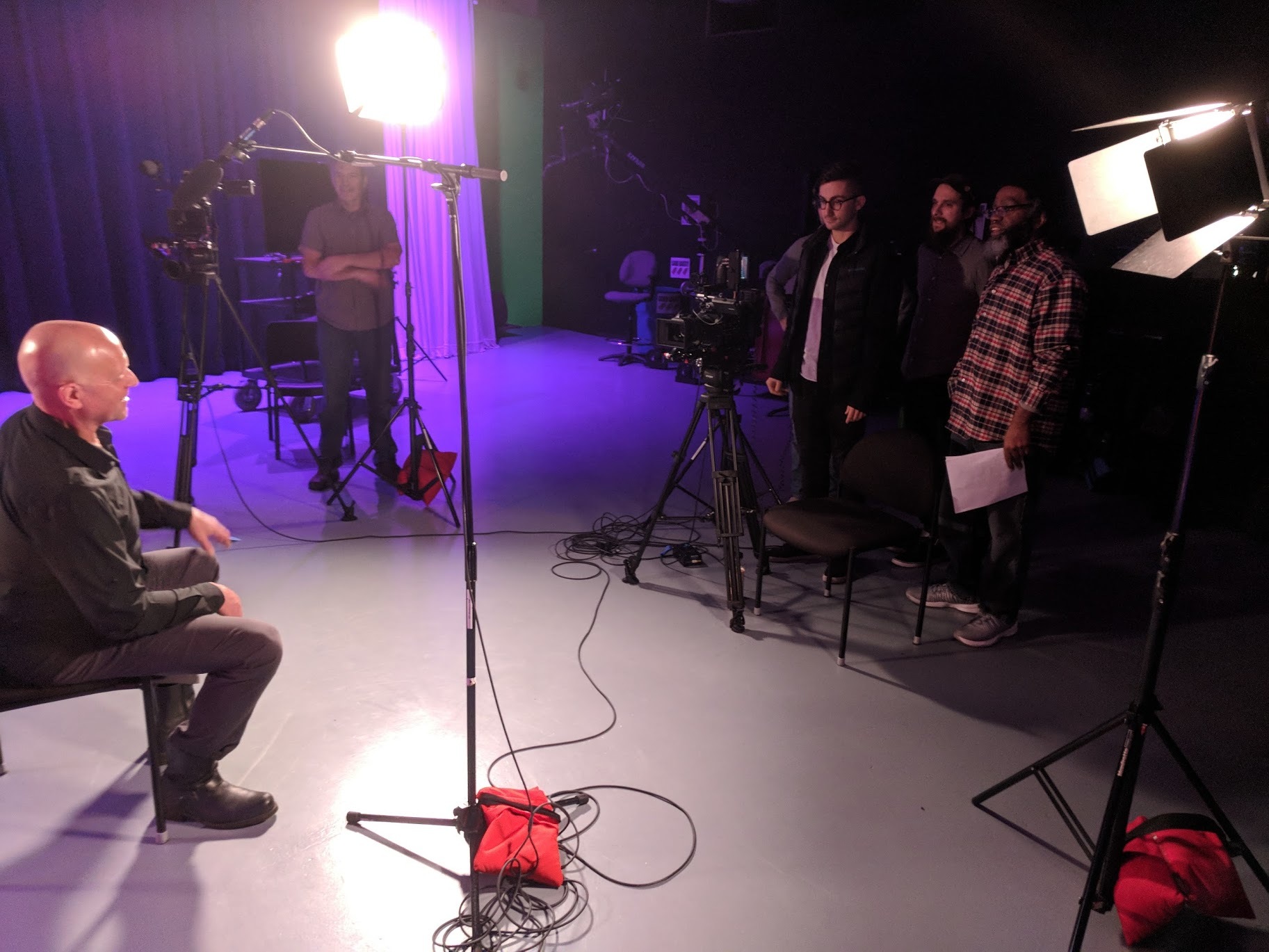 About the artists:
Mahesh Madhav is a filmmaker and Open Signal producer. He was introduced to video production in 2012 by an inmate at Oregon State Penitentiary who was serving a life sentence. He used his newfound skills to give back to the community by producing cultural and spiritual programs in the South Asian diaspora. He is also a creative technologist, gaining notoriety from his optimization and enabling work on the video post-production software DaVinci Resolve. Recently, Mahesh edited an Open Signal class production named SPARKY, which won the award for "Best Music Video, Independent Producer" at the 2019 Hometown Media Awards.

Neal Aronowitz is a furniture and lighting designer. Neal founded his design firm in 2014 with a few powerful and iconic pieces of furniture and lighting, and in a short time has won acclaim in the international design world. In 2017, he made his first foray into lighting with the Boro Boro Light, a dynamic and exuberant Chandelier which won second place in the LAMP International Design Competition. In 2018, his ground-breaking Whorl Console Table was recognized for its inspirational sculptural form and its innovative production with the prestigious Gray Award in the category of furniture product design and the Interior Design Magazine Best Of Year Award for residential furniture. Find his website here.

Dates
Jun 29
Saturday
7:30pm – 9:00pm
Location
Open Signal, Portland Community Media Center
2766 NE Martin Luther King Jr Blvd
Portland, OR 97212
Get Directions
Policies
For More Information
For general information or directions to our space, please contact our front desk at (503) 288-1515 or info [at] opensignalpdx.org.
Getting Here
Open Signal is located off the #6 or #4 bus line. If you are driving to Open Signal, we have a parking lot located on NE Graham. Our main entrance is located on NE Graham off of NE MLK.
Refund Policies for Events
You must cancel up to 72 hours in advance to receive a full refund. There will be no refunds or transfers if you cancel with less than three days notice or fail to show up.
Open Signal is a Safe Space
Open Signal is committed to providing an inclusive and welcoming environment for the community. Open Signal does not and will not discriminate on the basis of race, color, religion (creed), gender, gender expression, age, national origin (ancestry), disability, marital status, sexual orientation, or military status, in any of its activities or operations, and we ask that you do the same when you attend our workshops and events.
Open Signal is fully wheelchair-accessible. Reasonable accommodations may be made upon request.