APPLICATIONS DUE: Development & Executive Assistant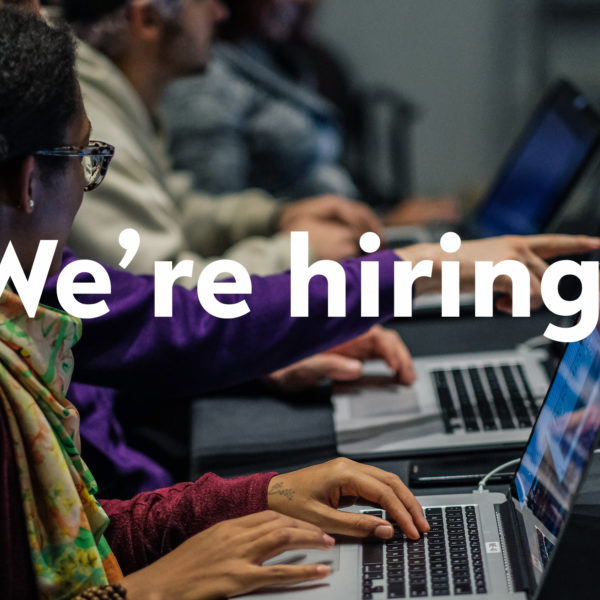 Applications for our Development & Executive Assistant position are due by 5pm on January 20.
JOB TITLE: Development & Executive Assistant
REPORTS TO: Director of Strategy & Development
STATUS: Full Time (40 hours per week) Non-Exempt
SALARY RANGE: $13 to $19 per hour DOE
BENEFITS Includes Health, Dental & 401K Matching

Position Description
This position primarily provides administrative support to Open Signal's fundraising work. It also includes some direct support for the Chief Executive Officer, Director of Strategy & Development and Open Signal's Board of Directors. This position will require one evening per month to support the Board of Directors meeting and occasional evening and weekends to staff fundraising events. This position plays a key role in fundraising and executive operations at Open Signal and will require a high level of attention to detail and strong time management, as well as high levels of discretion and professionalism in handling confidential information.
Our Hiring Process and Timeline
Resumes will be reviewed 1/20/20 - 1/24/20.
Initial in-person interviews will be conducted during the week of 1/27/20 - 1/31/20.
Finalists will be invited to a second-round one-hour interview and we hope to make an offer by 2/10/20.
We anticipate the selected candidate will begin work by 3/1/20.
Read More and Apply:
Dates
Jan 20
Monday
4:30pm – 5:00pm
Policies
For More Information
For general information or directions to our space, please contact our front desk at (503) 288-1515 or info [at] opensignalpdx.org.
Getting Here
Open Signal is located off the #6 or #4 bus line. If you are driving to Open Signal, we have a parking lot located on NE Graham. Our main entrance is located on NE Graham off of NE MLK.
Refund Policies for Events
You must cancel up to 72 hours in advance to receive a full refund. There will be no refunds or transfers if you cancel with less than three days notice or fail to show up.
Open Signal is a Safe Space
Open Signal is committed to providing an inclusive and welcoming environment for the community. Open Signal does not and will not discriminate on the basis of race, color, religion (creed), gender, gender expression, age, national origin (ancestry), disability, marital status, sexual orientation, or military status, in any of its activities or operations, and we ask that you do the same when you attend our workshops and events.
Open Signal is fully wheelchair-accessible. Reasonable accommodations may be made upon request.