Open Signal Board Nominations Due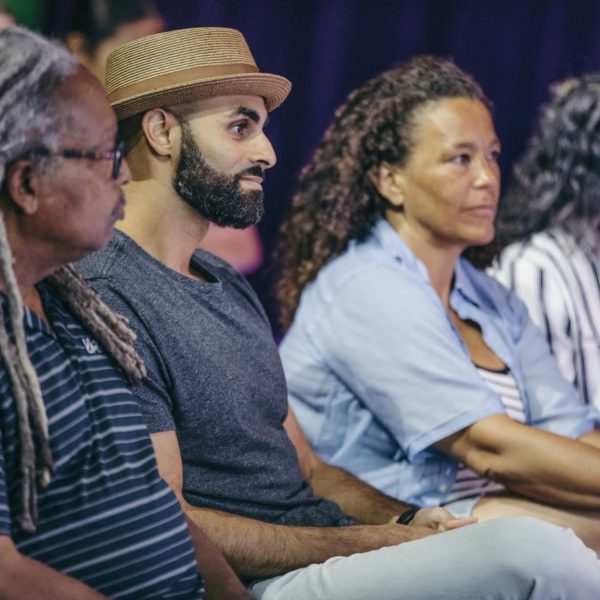 Open Signal's Board Governance Committee would appreciate your nomination for individuals to join our board of directors.
Open Signal's Board Governance Committee would appreciate your nomination for individuals to join our board of directors. As you know, board members serve critical roles for Open Signal including being:
A champion for our mission, values, service, and story to the community
A steward of key relationships between Open Signal and the communities we serve
An informed collaborator and inquisitive partner with our leadership team in making decisions on policies, practices, and other organizational matters to achieve our goals
In addition, we hope your nominations will consider the current need of the board in the areas of finance, human resources, law, and fundraising. Diversifying the perspectives and skillsets of board members is central to ensuring that you have a board that can support your work, provide mentorship, and stands beside you as we move into the next chapter of Open Signal's story.
If someone comes to mind for you, please use the this form to nominate. Nominees do not need to have prior board service experience, but if they do, it's important that they understand Open Signal is a place where we expect folks to roll up their sleeves and be part of the team.
Applications will be reviewed on an ongoing basis, so there will be more opportunities to nominate!
Dates
May 6
Thursday
12:00am – 11:59pm
Policies
For More Information
For general information or directions to our space, please contact our front desk at (503) 288-1515 or info [at] opensignalpdx.org.
Getting Here
Open Signal is located off the #6 or #4 bus line. If you are driving to Open Signal, we have a parking lot located on NE Graham. Our main entrance is located on NE Graham off of NE MLK.
Refund Policies for Events
You must cancel up to 72 hours in advance to receive a full refund. There will be no refunds or transfers if you cancel with less than three days notice or fail to show up.
Open Signal is a Safe Space
Open Signal is committed to providing an inclusive and welcoming environment for the community. Open Signal does not and will not discriminate on the basis of race, color, religion (creed), gender, gender expression, age, national origin (ancestry), disability, marital status, sexual orientation, or military status, in any of its activities or operations, and we ask that you do the same when you attend our workshops and events.
Open Signal is fully wheelchair-accessible. Reasonable accommodations may be made upon request.