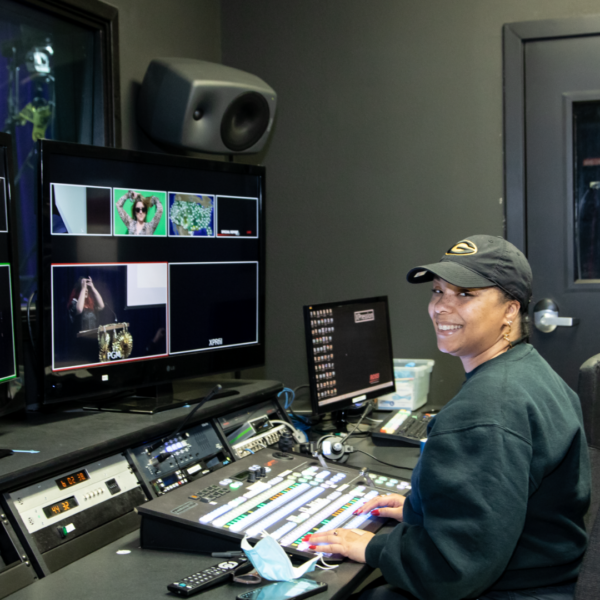 Cost:

Free

Total Hours:

2

(One x 2-hour session)

Capacity:

25
Interested in learning more about television studio trainings and productions at Open Signal? Attend this info session to get all the details!
Interested in learning more about studio trainings and productions at Open Signal? Get the rundown on our studios in this information session! Learn how you can become studio certified, volunteer on an existing production, join the crew of our Open Playground studio production sessions or how to produce your own show. We'll walk through the process and answer any questions you may have.
Open Signal's studios are available to our members to produce their own content for cable broadcast or join the crew on an existing Open Signal series. Studios are available for reservation by members who have completed their studio certification. We offer a 4-part series of Studio Volunteer Trainings to certify members for use of the studio. Reservations are also open to members who became studio certified before 2020 once they schedule a studio refresher, which can be done by contacting our front desk at info [at] opensignalpdx.org or by calling (503) 288 - 1515.
Dates
Apr 27
Thursday
6:00pm – 8:00pm
Instructor: KatMeow García
1 SESSION: 4/27
Location
Open Signal, Portland Community Media Center
2766 NE Martin Luther King Jr Blvd
Portland, OR 97212
Get Directions
Instructor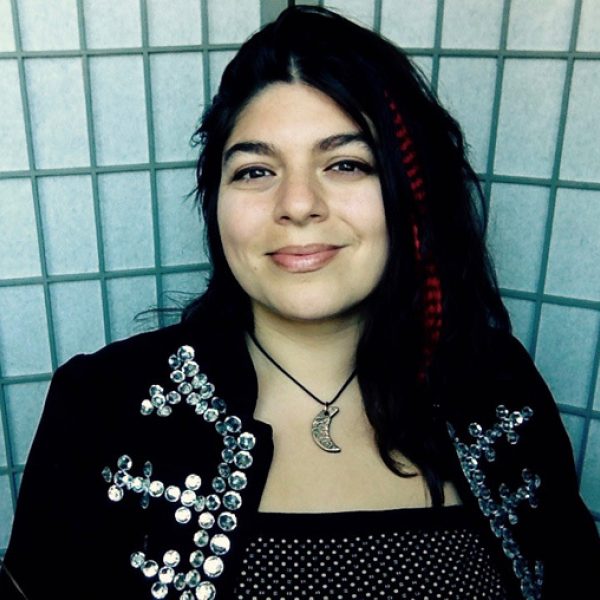 KatMeow García
Director of Community Media
katmeow [at] opensignalpdx.org
Pronouns: she/her/hers, they/them/theirs

¡Yo hablo español!
我半流利!
Ask me about accessibility.
I teach a slough of media education courses and help create trainings and curriculums focused on technical skill-building and equitable education practices for instructors, volunteers, and partnerships. I have worked in media arts education for over a decade and can help you find the education path at Open Signal that best fits your goals.

I also currently serve on the board of directors at KBOO Community Radio, earned a BFA in Filmmaking and Social Justice at Evergreen State College and produce a music television show in the vein of Soul Train at Open Signal.
Policies
Policies
For More Information
Interested in getting involved and utilizing one of our many resources? Start by completing this form and we will connect you with a staff member to get you started: Inquiry Form.
For questions about your registration, please contact our Community Media Advocacy Manager, KatMeow García, via phone at (503) 288 1515 x411 or via email at katmeow [at] opensignalpdx.org.
Community Membership
Join our community! Open Signal's membership program includes absolutely everyone.
This program will not only strengthen our community and deepen your experience as a community member, but it will also help diversify our funding streams, ensuring that our resources will be around to serve Portland for decades to come.
To sign up, make a contribution of at least $5 online.
Open Signal is a Safer Space
Open Signal is committed to providing an inclusive and welcoming environment for the community. Open Signal is a Safer Space for people of color, immigrants, gender non-conforming, low/no income groups, houseless, people with disabilities, linguistically diverse and other marginalized communities who have experienced systemic racism, sexism, classism and/or oppression. We encourage the creation and sharing of content that expresses a wide variety of cultural, social, political and spiritual perspectives. Treating all people with respect and kindness is expected - even if you don't agree with all perspectives.
We require all members of our community to agree to our Safer Space Community Guidelinessafety policies and to be accountable for the impact of their actions on others who use the space. Physical and verbal abuse will not be tolerated. All threats will be taken seriously, and will result in removal from the facility.
If you have a safety concern to report, please talk to any member of our front desk staff, or complete our online form at bit.ly/opensignalsafetyconcern.
Accommodation Requests
At Open Signal, we work hard to keep our space accessible, inclusive and collaborative. We have a no-tolerance policy for discrimination, harassment and violence.
To request an accommodation please complete this form or contact an Open Signal staff member for assistance: info [at] opensignalpdx.org or (503) 288-1515.
While some accommodation needs may not be within our means to meet at this time, we do our absolute best to accommodate individual needs for equitable access to our facilities whenever possible.