An Update on Our Evolving Services
December 06, 2021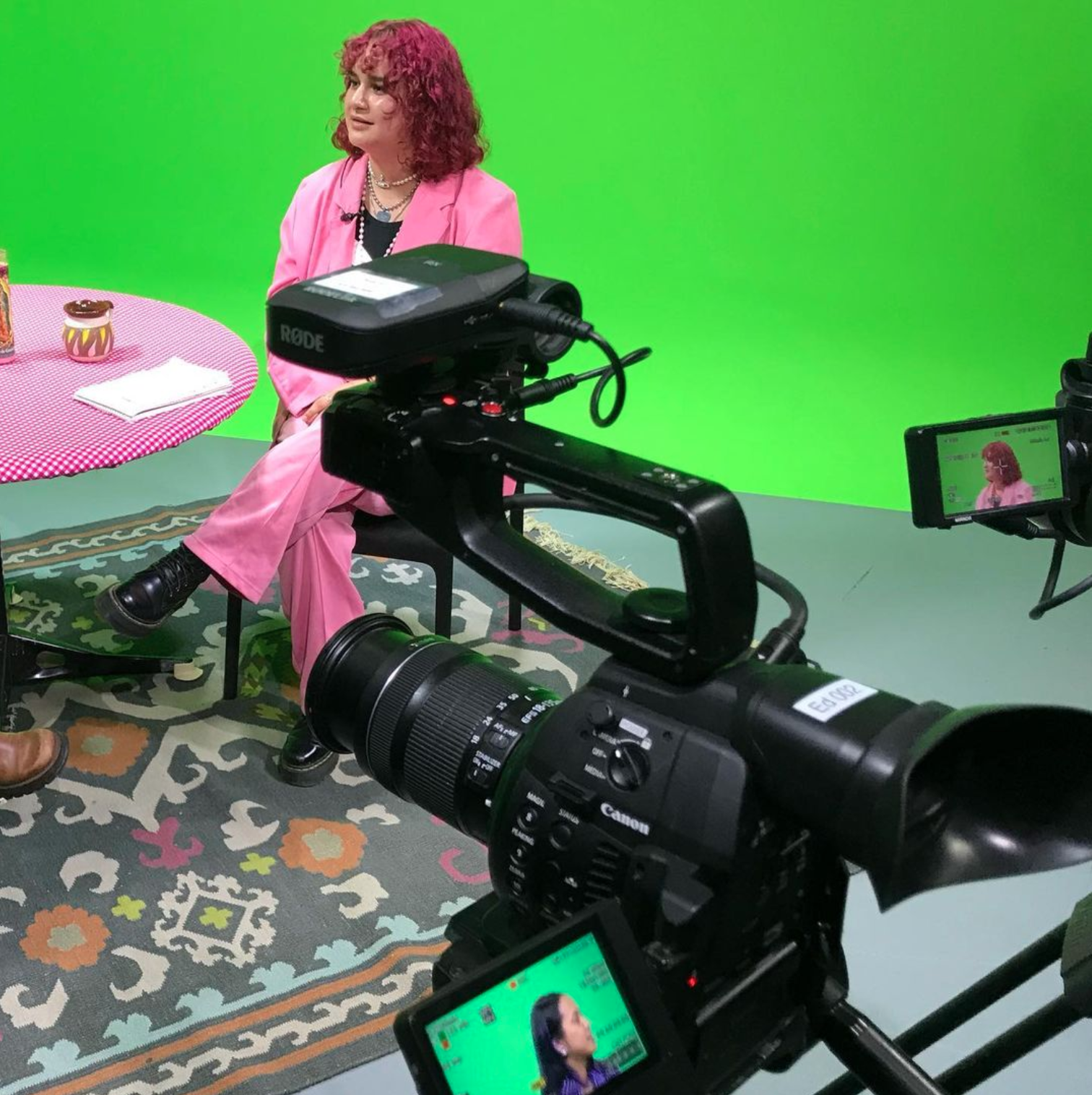 Dear Community,
We are excited to bring you our next update on our evolving services.
We have continued, and will continue this season, to center most work on our priority communities: media makers of color, English language learners, people living with disabilities and low-income community members, as well as local nonprofits.
This winter, we are launching the following new programs:
Free volunteer training for those who want to learn how to become a studio production crew member to support the productions of our series producers, with new dates opening in January, available for any current members to sign up.
A training for nonprofits called Teach to Learn, which trains staff and volunteers from local organizations on our "grab n' go" Panasonic 4k camera kits so that they can teach members of their community and create their own mission-driven content. We are piloting the program now with three local nonprofits, and we will open up applications in 2022. In the meantime, please email education@opensignalpdx.org to learn more or get involved.
In January, we will share a new plan for our member events, focused on information sharing, fun and community networking.
This is all in addition to the programs we have been running for most of 2021 and will continue:
Operating by appointment for our series producers in the development of their ongoing cable programs, with prioritized equipment and studio access for members of our priority communities
Facilitating participants of our seasonal project cohort, for whom we are providing in-depth training, equipment and production support
Open Signal Lab's Black Filmmaker Fellowship and productions
Continuous broadcast on our five cable channels 24/7, including content blocks devoted to new COVID-19 information
Access to submit content for broadcast continues to be open to anyone in the community, and we've made it easier to upload content from anywhere. Those who need to upload on our computers can do so by scheduling an appointment.
Digital streaming of our cable channels and curated, community-submitted content on our new online network
Remote capture and broadcast of Portland City Council meetings each week
For-hire media support from our Production Services team
Internally, we are also updating our financial processes with a focus on efficiency, sustainability and equity in mind; building systems for our board of directors; and continuing to fine-tune our current shared leadership model for collaborative decision-making.
We are also focused on setting some long-term plans for our services, with equity at the forefront. We will keep you posted in the next couple of months about ways to engage with staff and board in conversations about any permanent changes before they are put into action.
Thanks for your patience and for understanding our need to continue to operate differently with equity and safety in mind. In the meantime, we realize that some of the services we have provided in the past are not available to everyone.
As an alternate option, our friends at MetroEast Community Media in Gresham are operating studio and equipment check-outs and they have specifically offered cross certification for any Open Signal producers certified by us to use MacBookPro laptops, the Panasonic 4k cameras, studio cameras and Velvet Lights. And if you're not yet certified, they are offering in-person orientations and classes for the general public so you can get the training you need.
If you have any other specific questions in the meantime, please contact us directly at directors [at] opensignalpdx.org or via our online form.
— Your Open Signal Leadership Team
Elisa Barrios, Director of Equity & Community Media
Ifanyi Bell, Open Signal Labs Executive Producer
Jim Bruce, Director of Information Systems
Rebecca Burrell, Director of Strategy
Alley Pezanoski-Browne, Director of Growth
Jamie Plakos, Director of Operations

← Return to index