Interim Plan for Open Signal Leadership
November 18, 2020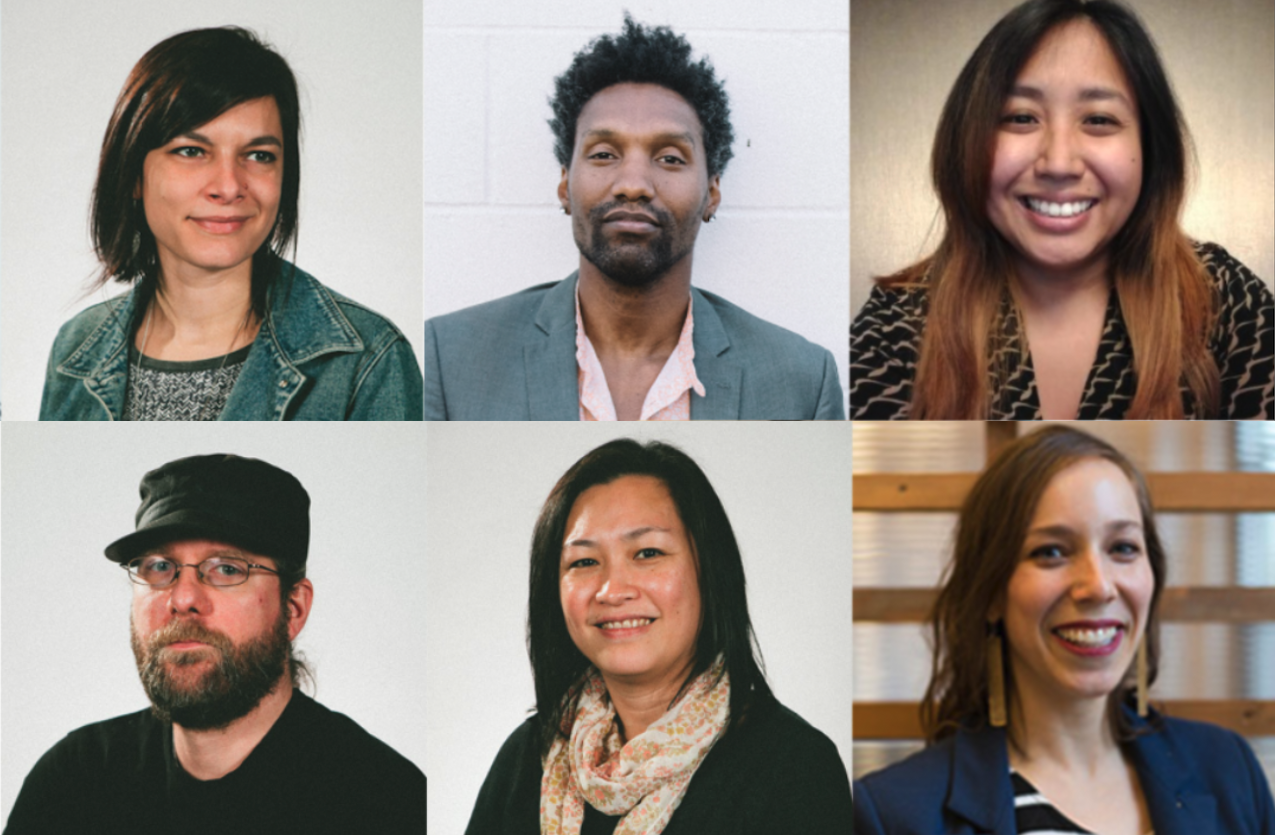 Like so much of this country in the wake of an unimaginably challenging year, Open Signal finds itself at an inflection point. As you may have read in his post on September 3, our Executive Director Justen Harn will depart at the end of November after five years of tireless advocacy and leadership. While Justen's presence will be deeply missed, everyone at Open Signal has been approaching this period of transition as an opportunity to re-envision what leadership can and should look like as we endeavor to live our values as an anti-racist, intercultural organization, striving for equity and justice in our society.
With the full approval of our Board, our succession planning team has appointed Open Signal's leadership team of seven department directors to serve as the central decision-making body for the organization in an interim capacity. This team had already been working in a shared leadership capacity, which makes this shift feel like an extension and natural evolution of our existing structures. These leaders have distributed the Executive Director's key responsibilities amongst themselves.
As always, most of our staff are available to take questions from the public.
Two leadership team members are designated to lead external relations to the community:
Elisa Barrios (she/they), Director of Equity, will be the primary contact for Open Signal producers, volunteers and digital inclusion work with the City of Portland. You can reach her at ebarrios@opensignalpdx.org.
Rebecca Burrell (she/her), Director of Strategy, will be the first point of contact for the Mt. Hood Cable Regulatory Commission, institutional funders, donors and the press. She can be reached at rebecca@opensignalpdx.org.
Elisa and Rebecca will both lead work with Open Signal's board of directors.
Meanwhile, the succession planning team, made up of board and staff members, will continue its work to build a permanent plan for the next generation of organizational leadership and a staff and program structure that reflects our commitments to equity and inclusive decision-making. We expect our permanent plan to be in place by the end of 2021, ensuring that we are taking the time we need to test, evaluate, and adjust our leadership approach in a way that is fully informed by staff, community members and producers, and other critical stakeholders in Open Signal's success.
I have every faith in the leadership team's ability to lead the organization with strength and wisdom, and with equity and care at the forefront. This team has already accomplished feats that previously seemed unimaginable.
When Justen joined the team in January 2016, this organization operated as Portland Community Media, focused on a community cable broadcast. Since that time, Justen and staff have orchestrated major changes, including:
Executing a dramatic and inspiring reinvention of the organization as Open Signal, with a broader focus on creativity, technology and social impact;
Experimenting with bold new programs, including a growing initiative by and for Black filmmakers, curriculum-integrated school programming, accessible immersive media, education for incarcerated youth, a dynamic online media platform, and much, much more;
Dramatically diversifying revenue streams, with earned income, grants and donations comprising 30% of the organization's budget for the first time in its history, including competitive grants from the National Endowment for the Arts and the Academy of Motion Pictures Arts & Sciences;
Facilitating large-scale community events in collaboration with residents of the Eliot neighborhood, leading to the highest levels of community engagement seen in the organization's 35 years of existence;
Developing true partnership with the City of Portland and Mt. Hood Cable Regulatory Commission to explicitly prioritize equity-focused work;
Expanding the organization's leadership team to reflect majority BIPOC and predominantly female-identifying representation, while cultivating a more equitable shared leadership structure.
From the bottom of my heart, I want to thank Justen for five years of incredibly hard work and inspiring vision, and for empowering this organization to be in such a strong position as he goes on to the next great thing. I can't wait to see where he lands, and know he'll never be a stranger around Open Signal. Together with the leadership team, Justen set some incredible momentum for this organization and I feel privileged to work with everyone on this team to take the next steps into a profoundly optimistic future together.
More soon, and onward.
P.S. Read our FAQ to find additional and consistently updated information about this transition.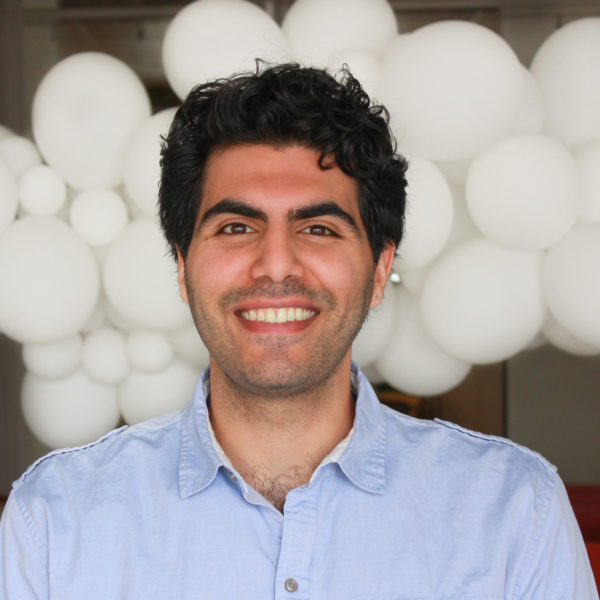 Karim Hassanein
Open Signal Board Chair | Director, Colloqate Design Portland
Karim spent his formative years outside the US, living in Egypt before moving to Oregon in 2007 to study landscape architecture. 

Karim is passionate about amplifying civic engagement, particularly in the urban environment. He loves cities and believes in the power of community media to positively impact Portland's social, political, and physical landscape. Karim is motivated to serve the Open Signal community, supporting citizenship as a visible, vocal, active process. 
← Return to index