Frequently Asked Questions: Justen's Departure
October 16, 2020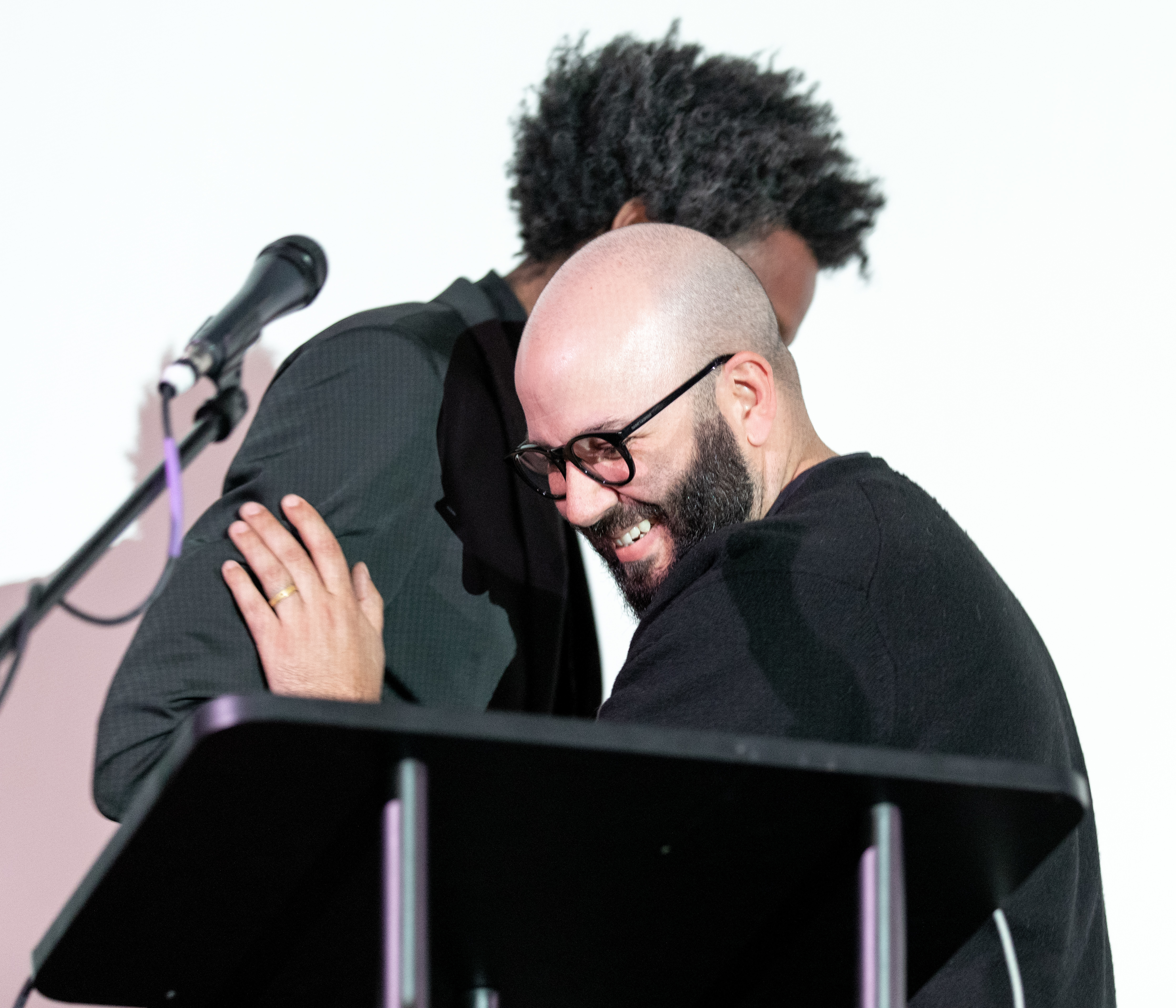 Updated 12/2/20.
When will Justen be leaving?
November 30, 2020
Why is Justen leaving?
He committed five years to this organization up front, and he has put in that time. He now wants to focus on some other projects.
How soon will the position be filled?
Open Signal's leadership team is currently providing interim leadership for the organization. We expect to have permanent leadership in place by the end of 2021. This will give us the time we need to test, evaluate, and adjust our leadership approach in a way that is fully informed by staff, community members and producers, and other critical stakeholders in Open Signal's success.
Will you hire someone from outside the organization to replace Justen?
Maybe. Our Succession Planning Team, made up of board and staff members, will make those decisions. They began meeting in early September and are currently meeting every other week to build the plan.
What role will Open Signal producers have in the hiring process?

We will bring community members in to meet the final candidates. We will have more details later on about how that will work.
How will the community members be selected? What weight will they have in the decision making process?
We will take applications for interested Succession Planning Team members from the community, who will be selected by the board and staff on the committee. They will have equal weight to board and staff members in the final decision.
Who makes the final decision on the selection? The Succession Planning Team will make the final selection, which will need to be approved by the Open Signal Board of Directors.
Will Justen's departure change what Open Signal is and how it operates?
Probably not. Open Signal has already been operating through shared leadership and the other leaders will remain, so we do not expect the vision or work to shift dramatically. It's important to note, too, that no matter who ends up in the executive roles at the organization, every critical decision will be vetted through a team, not through a single individual, under our current model.
← Return to index