Introducing the Our Stories, Our Lives Black Media Maker Response Fund
June 26, 2020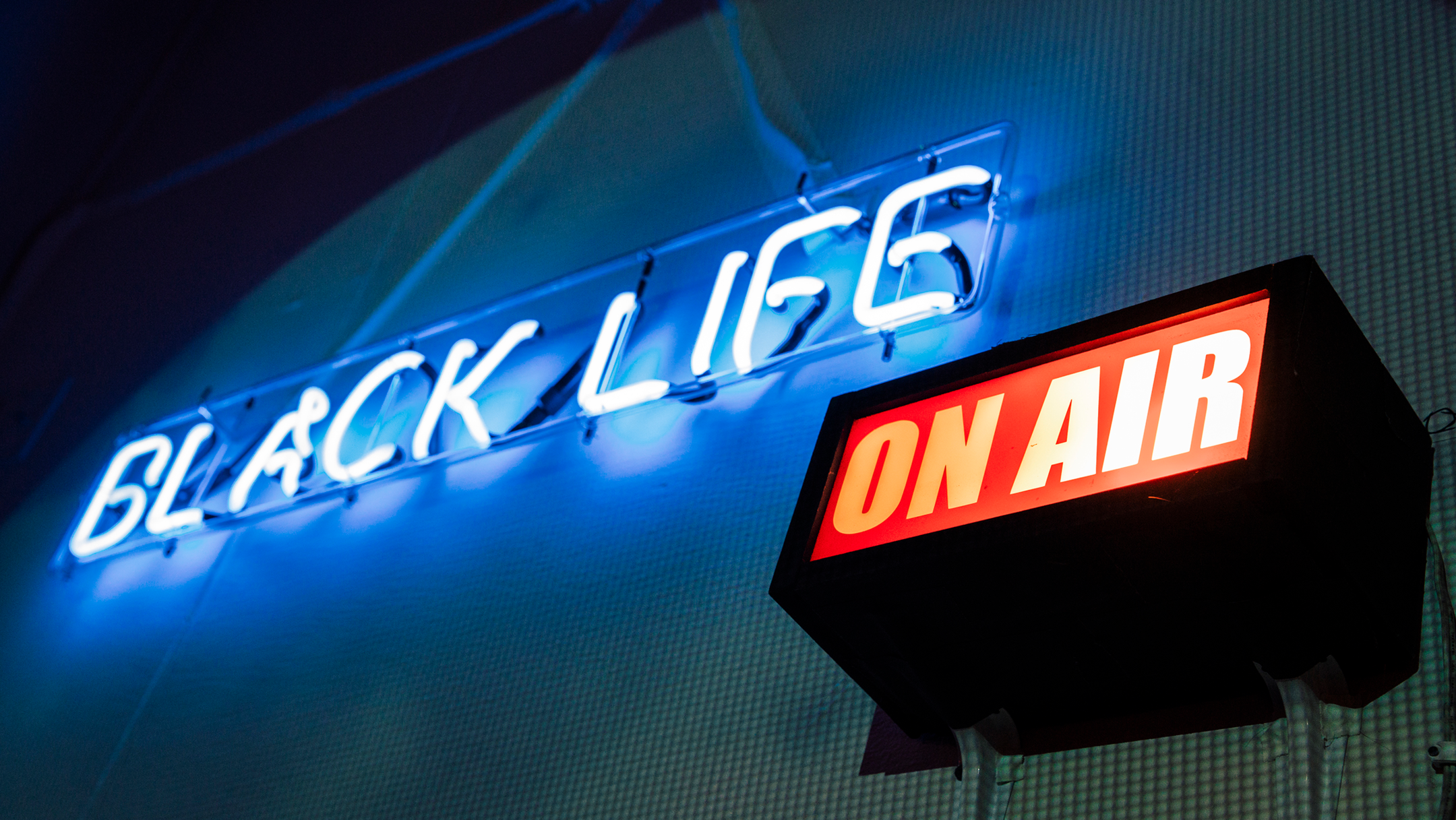 Image: "Black Life on Air", Sharita Towne, courtesy of the artist
Photo by Sam Gehrke
We are at an important inflection point in the history of American and global culture. All around us are cries for "change" that are both welcome and also familiar. As Black people, the sight of organized protest, civil unrest and suggestions for political and social reform, bring about memories of past actions that have fallen woefully short of what is necessary to establish justice and foment equity and justice for Black people. As Black filmmakers and visual artists, this reality has (for better or for worse) infiltrated, interrupted and hijacked our expression and politicized the creative process resulting in a schism that has relegated "Black art" as somehow separate from "art."
Understanding this reality, Open Signal Labs was created with the intention of interrupting this embedded system of othering. The Black Filmmaker Fellowship was created as an "incubator" designed as a safe, welcoming, neutral and sterile environment from which Black creativity might germinate, grow and take root—and to observe and measure the results all without the spectrum of unwanted and otherwise irrelevant critique. Though we understand that it is impossible to create this work in a vacuum, the attempt, we feel, is necessary in order to lay the groundwork for future generations and demonstrate the simple and obvious reality of our greatness.
It is for this reason that we take this opportunity to announce the Our Stories, Our Lives Black Media Maker Response Fund. The fund is designed to develop a responsive support structure for Black media makers that addressed the current iteration of social and political agitation. Through the principles of Unity, Self-Determination, Purpose, Creativity, and Cooperative Economics, the fund is designed to quickly collect and disseminate vital financial aid for Black creators.
This fund and Open Signal Labs are an investment in the future. It is an attempt to break from the cyclical, multilayered and lasting reverberations of colonialist ideology—that even in our protest we remain unaware of our dependence on the very system we attempt to dismantle.
At Open Signal Labs, we are hopeful, but not convinced, that what we are experiencing now represents the revolution that will break us free from this shadowy cycle of dependence. But you can rest assured that the products of our work and research are intended to be ready to provide foundation and support when that time finally arrives.
Open Signal Labs Staff
Ifanyi Bell Executive Producer
RaShaunda Brooks Project Coordinator
Jeff Oliver Production Manager
2020 Open Signal Labs Fellows
Ansar El Muhammad
Joshua Hatkin
Simon Reta
Jordan Thierry
Kaylah Wilson Masimbaashe "Cookie" Zvovushe
---
---
Contribute to the Our Stories, Our Lives Black Media Maker Fund. Apply to receive funds.

Read more about the Open Signal Labs and the 2020 Black Filmmaker Fellowship.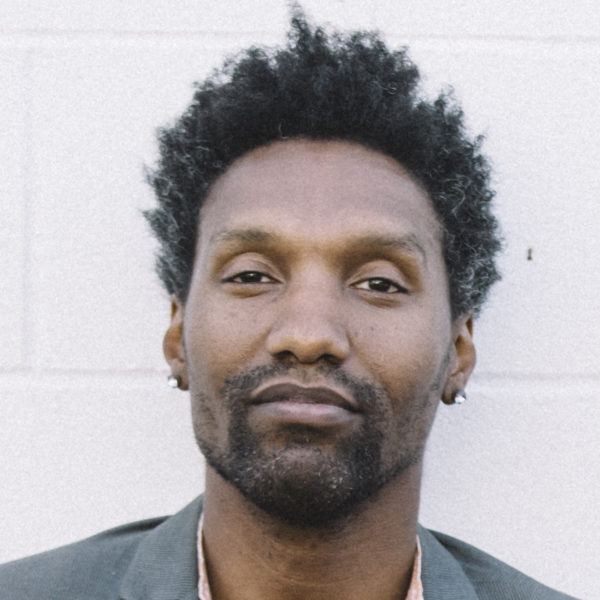 Ifanyi Bell
Executive Producer, Open Signal Labs
ibell [at] opensignalpdx.org
I lead Open Signal Labs, a new content studio and social impact incubator that gathers professional creatives, Open Signal Producers and community members to tell stories of social and cultural relevance. 
I'm a passionate storyteller and artist. As a producer for various NPR and PBS stations, I helped craft Emmy-nominated stories on education, arts and science. I also served as the Director of Editorial Video Content for Narrative.ly, a nonfiction storytelling platform based in New York City. 
← Return to index