Meet Marcos, Community Producer
December 13, 2018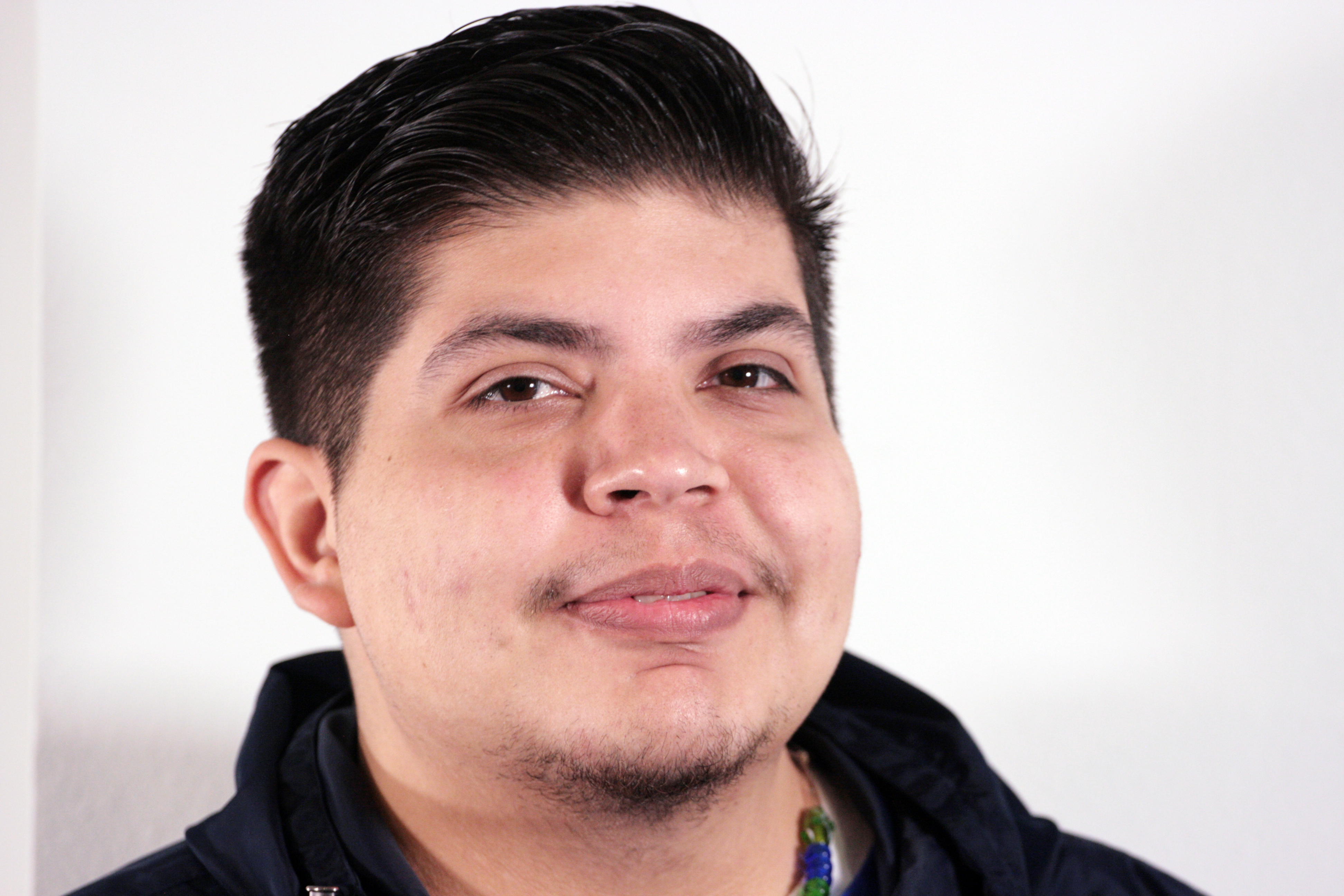 Marcos Alatorre (also known as Mac Savage) is a local filmmaker and graphic designer. Since enrolling in Open Signal's HD Studio and Intro to Cinematography classes, he has been awarded a full Bob Hedlund Memorial Scholarship to our Advanced Music Video Production with the Canon C100 MKII workshop. Marcos has completed three video projects for Open Signal, and is currently working on music videos with several local artists.
"Getting hands-on experience with media equipment is very important to me," Marcos says. "I love to produce multimedia in every form — and Open Signal provides many opportunities to bring my ideas to life."
Marcos first heard about Open Signal through Discovering Our Story, a television series made through our studios by local nonprofit Wisdom of the Elders, whose mission is to preserve the "oral tradition, cultural arts and environmental science of exemplary Native American historians, storytellers and scientists."
"Open Signal was there for me when I needed them. Open Signal has definitely changed my life!"
— Marcos Alatorre

In addition to music videos, Marcos is also working on a documentary on the history of the indigenous Klamath Tribe in Crater Lake.
"I am an enrolled member of the Klamath Tribes, which is located in southern Oregon," he says. "The Klamath people have occupied the Klamath basin for 13,000 years. They also witnessed the eruption of Crater Lake, which was over 7,000 years ago. We have a lot of stories, legends & history to tell. I waited my whole life to share them — and it is now my time.
"Digital storytelling is the modern way for people to consume information. Being able to tell a story of what I'm thinking and then digitally bring to life is a dream I've always had — but never thought was possible."
Marcos says his favorite thing about Open Signal is the staff: "The people here are nice, knowledgeable and down to earth. They make me feel comfortable to ask questions as I learn more about media.
"Open Signal was there for me when I needed them. I am very thankful for their resources and all of the opportunities I get to practice the art of filmmaking."
Join us!
Help Open Signal continue to provide Portlanders like Marcos with free and open to access to create and broadcast their stories by making a donation before December 31 through the Willamette Week Give!Guide or through our website. Your donation will also make you a card-carrying member of Open Signal through 2019!
← Return to index