Open Signal + Instrument: Raising the Next Generation of Mediamakers
April 24, 2018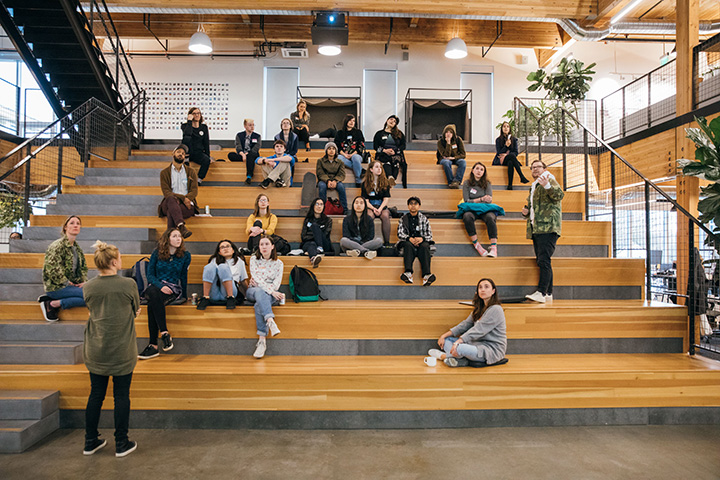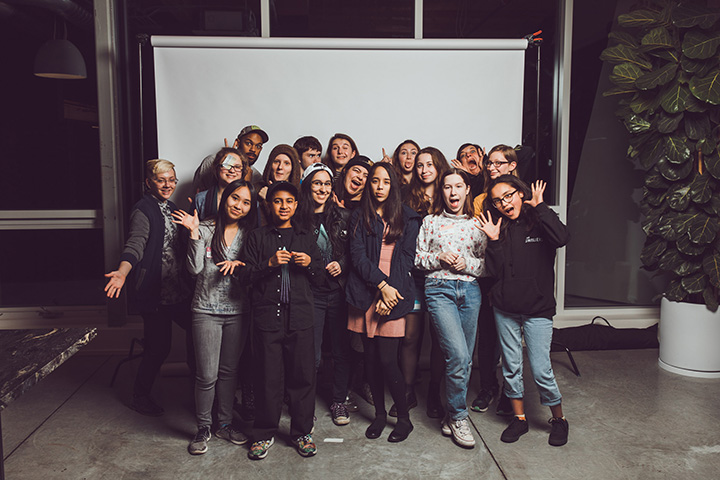 Echo AiR, our after-school artist residency program for teens, has brought sixteen high school students to Open Signal every Monday. These kids have gathered weekly since February to build real professional skills with our media equipment and facilities. They've been working together to create a complete media piece from scratch — moving through all stages of production, from writing to camera operation to editing.
Thanks to funding from the Oregon Arts Commission, a state arts agency, and The Jackson Foundation, all students participating received a full merit scholarship, making this 30-hour learning experience totally free of charge.
Echo also helps students learn about the professional media field as they receive exposure to and mentorship from professional mediamakers.
For this, we look to our local business community for support. And we have been lucky to build a true partnership with Instrument, a Portland-based digital creative agency, located less than a mile away from our center. These folks have worked with clients like Nike and Google, Levis and Snapchat, creating websites, apps, interactive projects, video productions and more. They are at the top of their field, and they are doing the type of work that we are preparing our youth to do when they enter the professional world.
And on top of all of that—staff at Instrument are invested in giving back to their immediate community.
Last month, the Instrument Audio/Visual (A/V) crew invited the Echo AiR students to an elaborate and very generous visit to their office. The A/V team, including Beda Calhoun, Chris Larson, Truen Pence, Loretta Rae and Paul Welch, gave the youth a tour of their workspace and made a presentation that they created just for this occasion about the video work that they make for clients.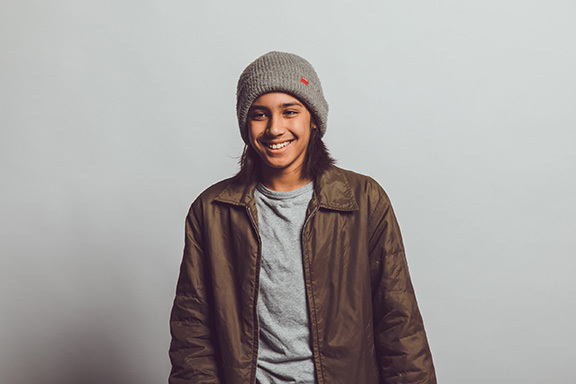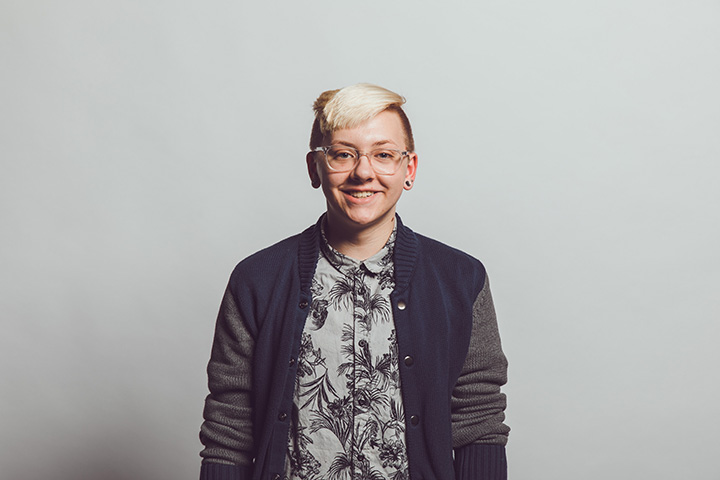 Instrument warmly treated the youth to a sit-down taco dinner — and in my personal favorite moment — they took professional headshots of each student (see left), giving them assets they could use on their websites or on internship applications.
It amounted to a deeply impactful experience, in which our students felt truly honored and respected.
According to KatMeow García, Open Signal's Media Education Manager: "The youth were sitting side-by-side with artists during dinner. The Echo crew really seemed to light up when members of Instrument spoke directly to them and answered their questions in such a personal way. Youth's pens were flying in between bites of tacos, as they jotted down notes in their new Instrument sketchbooks. Instrument intentionally made their space so comfortable and welcoming that youth who are typically shy or introverted were smiling and laughing."
Hear reactions directly from the Echo youth themselves in this video that they created about the experience.
A recap of some of the students' reactions:

"It was very inspiring to be in a place that was so fancy. It was, like, the nicest place I've ever been to....It was nice to know it could be somebody's job in the future."
"They have a really open workspace and get work done and have a creative outlook on things...Departments were separate but worked together in a very open environment. It was friendly. Work can be friendly."
"People told us about their experiences and, like, how they made it to that level...There were even some people who weren't, like, good at school....Because I'm just not, like, good at school, so that was nice to hear from somebody, that you don't, like, need all A's to be successful in someone's eyes."
KatMeow also reflected: "I saw a rise professionally and most importantly a rise in self-esteem among the Echo youth after the Instrument visit. It seemed to me that they felt as though they were welcome and encouraged to pursue career paths that they used to think (and sadly have been told) were out of their reach."
Learn more about this program and support Echo youth by attending the screening of the students' final projects on Thursday, May 3, from 6-9pm at Open Signal.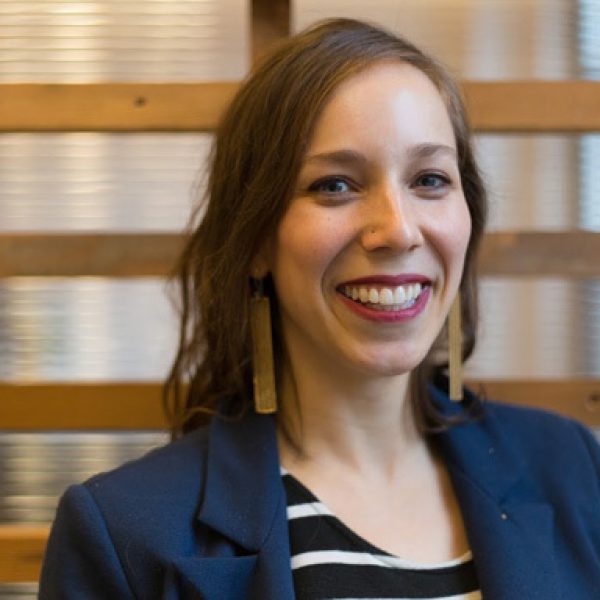 Rebecca Burrell
Director of Strategy
rebecca [at] opensignalpdx.org
(503) 288-1515 x201
Pronouns: she/her/hers
I joined the Open Signal team in 2016 to oversee strategic growth initiatives, including communications and fundraising, and I actively contribute to our long-range planning efforts. 
I've worked in the arts and communications fields for more than 15 years, most recently at The Right Brain Initiative, a public school program of the Regional Arts & Culture Council. On a volunteer basis, I've been working since 2015 as a co-founder and core organizing member of Arts Workers for Equity, an anti-racist collective for the nonprofit arts sector.

← Return to index